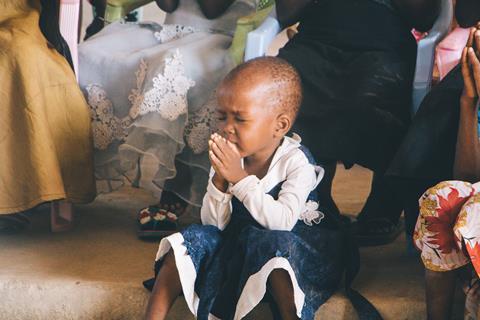 Last month you may have been celebrating Easter in a safe (albeit virtual) community, with a bountiful lunch, and the love of family and friends all around you. Sadly for many Christians in Nigeria this image is just a fiction.
For a long time I have wondered whether the silence surrounding the increasing genocide of Nigerian Christians is worse than the slaughter itself. For while thousands of Nigerians have freely died for their faith, the West's silence on this ongoing massacre is inexplicable. This pertains to western governments, western press and even the western Church.
In the North East of Nigeria and the 'Middle Belt', where Boko Haram and Fulani herdsmen influenced by Islamist ideology are most heavily concentrated, Christians risk their lives and livelihoods to practise their faith in the open. Twelve of the nineteen northern states are under Sharia law, where Christians are silenced and heavily discriminated against.
Between January 2019 and March 2020, over 1500 Christians were slaughtered in North-Eastern Nigeria, in addition to over 6000 since 2015.
In interviews with the Humanitarian Aid Relief Trust, led by Baroness Cox, countless innocent Nigerian Christians retold the silent nightmares they had lived through.
On Christmas Day last year, only hours after Prime Minister Boris Johnson promised that Britain would stand up for persecuted Christians around the world, Nigerian terrorists beheaded 10 Christians in 'revenge' for the West's killing of Al-Baghdadi in Syria and yet nothing has been said beyond a few obligatory condemning words and definitely nothing has been done. Even the Nigerian government have recently admitted that Christians are being targeted but yet the killings go on.
Veronica, 35, from Dogon Noma recounted some of the awful incidents inflicted upon her family. Her home was attacked by Fulani militia, and only she and three others survived. Thirteen of her friends and family were killed.
Naomi, 54, from Karamai lost limbs in a brutal attack on her home, in which her elderly and fragile father was shot in his bed.
In Ta'aziya's village, almost 50 people were killed and only two homes were not burnt down.
Pastors and leaders from the North Maiduguri decried the awful situation for Christians, saying:
"Boko Haram might launch an attack at any time. Yesterday evening in Maiduguri, they came with sophisticated weapons. And this morning at 4am, they arrived with bombs. They focus their attacks on Christians.
"They kill farmers. They destroy our homes and churches. They kidnap and rape women. Some women are forced to marry Muslims. Boko Haram also attack Government properties and the police. No one can go beyond five kilometres from town."
Nigeria ranks twelfth on Open Doors World Watch List 2020 of the countries in which Christians are most persecuted. By comparison, Syria ranks eleventh and Saudi Arabia ranks thirteenth, with Iraq fifteenth and Egypt sixteenth. Nigeria is currently just one rank below 'extreme'.
This statistic suggests other motives for these unreported attacks than climate change, unemployment or desertification. There is an intentionality to these murders, specifically aimed at Christians, that cannot be ignored.
When we gather in prayer, let us pray especially for those Christians in Nigeria and around the world attacked for their faith in the risen Lord. But let us also pray for the indifferent West, because although we remain untouched by the slaughter, our silence kills.
Ayo Adedoyin is a pastor based in London and Chief Executive of PSJ UK, which campaigns against the persecution of Christians in Nigeria
Photo by Binti Malu from Pexels