And the winner is …
Hope When it Hurts, by Kristen Wetherell and Sarah Walton, published by The Good Book Company.

Readers who voted for this book described it as "a book I will frequently reference and re-read", "heartwarming, relatable and challenging" and said it was like the authors sitting down next to them and really understood what they were going through.


The award was accepted by Commercial Director James Burstow (pictured above with Woman Alive social media co-ordinator Abi Bainbridge), who said he was thrilled to win the award. Both Kristen and Sarah live in the US and told us: "We are so humbled and honoured to have won the Woman Alive Readers' Choice Award. We wish we could have been there to receive it and say thank you to everyone who voted for us."

We loved receiving your votes and especially your reviews of books that made an impact on you. Thank you so much to all those who took part.

Coincidentally our winning review is of our winning book. Here's what Jackie Moralee told us about Hope When it Hurts …

"This book has been a massive comfort to me and the many others I have given it to. Whilst recognising the considerable pain, struggle and difficulties that we often face, and not minimising these one bit, the authors give real, tangible comfort from God's Word.
"I read it slowly – really slowly – and savoured the truths, meditating on them. And I have passed it on. It was the book I gave to a friend of mine who lost her only son (he was 18 and died in his sleep at university with complications from his diabetes) in December.
"At first she couldn't read it, but found enormous comfort just holding it (it's such a beautiful cover) and knowing it was given with love from an old friend. Then she began to read, very slowly, as her grief allowed, and was deeply encouraged in the midst of her agony.
"There are few books that you can give, that offer real comfort and biblical encouragement, which are not intimidating when the going is really tough. This is a rare jewel of a book and I always have a spare copy at home to give away."

Jackie wins a one-year subscription to Woman Alive for her review.
Our five runners up each receive a CPO mug for their reviews: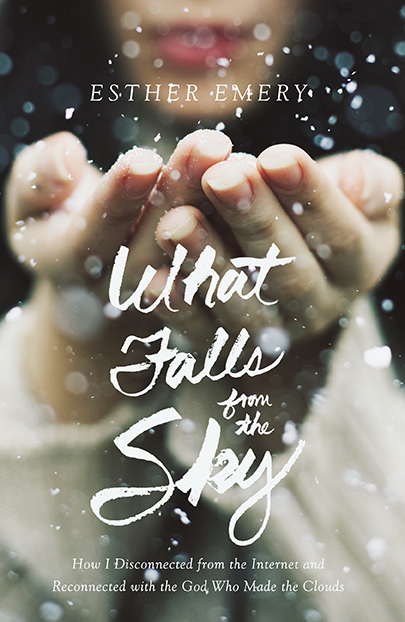 What Falls from The Sky by Esther Emery
Review by Amy Robinson:

"I'm not sure what I was expecting when I picked up Esther Emery's book about being without the internet for a year – perhaps a book about the difficulties of living in today's world without being online? In fact, what I found was a beautiful story, beautifully written, about self-discovery and a personal journey in which the lack of the internet featured only as a background.
"Turning off the internet may have been the catalyst for this book, but it's about so much more: faith and family, the importance of place and home and seasons, reconnection and spiritual awakening. "The book is so well written that, unexpectedly, it was also a page-turner that I finished in just a couple of sittings. The world looked a little bit different when I closed the book, and that shift in perspective acts as a challenge to my own life."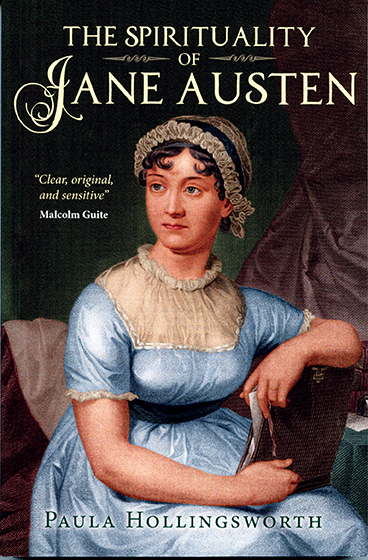 The Spirituality of Jane Austen by Paula Hollingsworth
Review by Alison Cockerill

"I chose this book because whilst much has been written about the life and times of Jane Austen, this easily accessible book focuses on an area which is often either overlooked or glossed over – namely that Jane Austen was a woman of faith.
"It makes clear that central to who Jane was and how she lived her life, was her belief in a loving heavenly father who knew her, loved her and forgave her sins. This also permeates her writing and the lives of her characters – not in a 'holier than thou' preaching sort of way, but as a reality and part of their lives.
"Paula Hollingsworth gently explains to readers the faith context Jane was writing in and the differences of the outworkings of this between then and now. I am not particularly a big fan of Jane Austen novels, but this book drew me into her life and times – and encouraged me to pick up and read Persuasion, which I enjoyed so much I plan to read another soon!"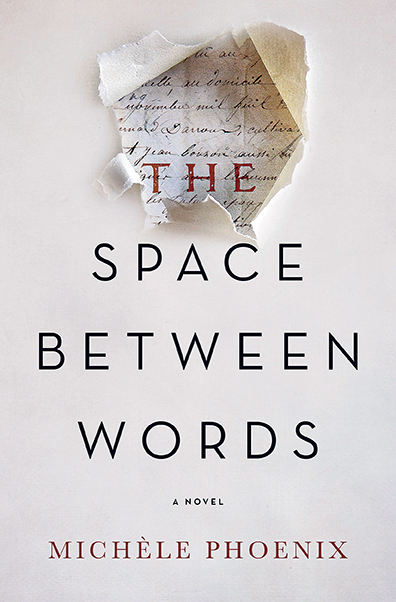 The Space Between Words by Michèle Phoenix
Review by Emily Potter

"I wish I could say that I did not get as emotionally involved with this book as I did, but I would be lying if I told you otherwise! A powerful story of survival, grief, dealing with violence in our world, time travel (!), PTSD, religious oppression and freedom to worship, mental health issues, divorce and its aftermath ... this book began simply enough, but evolved into a masterpiece I couldn't put down and left me in tears, both of joy and sadness.
"There were moments of laughter and smiles, too, but the book transports you back in time to the early days of the French Protestants, who stood against tyranny and abuse to flee the dragoons sent to convince them to deny their faith. Add in a secret treasure, blissful scenery in France and Europe and, ladies and gents, you have a keeper of a book.
"This is my first time reading a Michèle Phoenix book, but trust me when I say this will not be my last.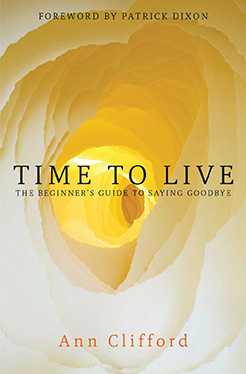 Time to Live by Ann Clifford
Review by Kathryn Hitchins

"A profound and practical book, Time to Live faces the issue of death head on, encouraging the reader to face their worst fears about death – whether their own or a loved one's.
"The aim of the book is life-affirming: reflecting on and planning for the end of our lives will help us appreciate much more the days we have left. Making a will, planning our own funeral, leaving our affairs in good order and making provision for any dependants is a practical way of showing love for family and friends.
"But the real strength of this book is the wonderful Christian encouragement that those who love God are on a journey of 'becoming'. Ultimately it's not a book about loss, but a book about hope."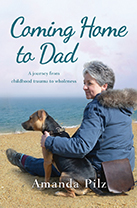 Coming Home to Dad by Amanda Pilz
Review by Bev Savage

"I found Amanda's story so moving and challenging. Her self-reliance and questions about identity resonated with me because I had a similar background and there is something comforting and reassuring about hearing your own thoughts coming back to you from another person who has taken a similar journey.
"I was struck by the underlying loneliness generated by a dysfunctional family, and her description of the problems that she encountered when attempting to establish free and open relationships with those around her. Amanda rose to those challenges and showed immense determination and courage in facing down the difficulties that could have so easily crippled her for the rest of her life.
"I shed a tear reading her account of coming to Christ! It is so moving and so genuinely truthful. The book is worth its weight in gold for that section alone! I also appreciated the ongoing story of her adult experiences and her honest account of her walk with Christ.
"I was left wondering what became of Mum and Andrew, and Alex, and I shall go on thinking about her story."