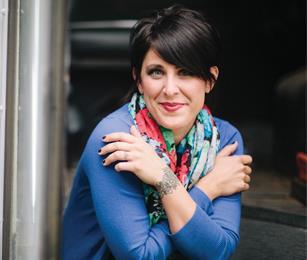 What can be learned in the darkness

When illness strikes, it is not just physical symptoms that have to be dealt with. Our whole lives – and our faith – can be turned upside down.

When US Bible teacher Kasey Van Norman was diagnosed with an aggressive form of cancer, she was forced to question whether she believed her own message of trusting in God. She shares some of the things she has learned ...

Faith is trusting in a person
Faith rarely grows out of happy, blissful seasons of our lives. The truth is that real faith, the kind of faith with supernatural power behind it, deepens smack dab in the land of silence (where God says no or stops talking altogether) and shadow (where God allows us to be wracked by pain, hardship, trials and suffering).

Most of us look at our circumstances to see if God is worthy of our trust. We think that if things are going our way, then God is faithful. If they don't, then he must not be listening – or he must not be powerful enough to do anything about it. But for the Christian, suffering can actually form our faith and take us to deeper places than we've been before. That's because real faith isn't grounded in circumstances; it's built on the bedrock that God is who he says he is and that he will do everything he has promised. The foundation of our faith is not an experience but a person – Jesus Christ.

Faith goes beyond wishful thinking. Real faith says, "This is who you are, and I trust you to remain faithful to your character."
Faith is not a checklist
When we think about faith, we often reach for actions and behaviours – things we can quantify. We create a mental checklist: Have we been going to church? Have we cut back on the drinking? Have we been giving money to church? Have we been doing our devotions?

We lose sight of the fact that authentic faith – the kind of faith that touches the heart of God – is not rooted in the external. It's all about what's happening on the inside.

People with real faith surrender to the truth that there is absolutely nothing they can do to please God or to maintain right standing before him. People with real faith understand that as they hear and receive the Word of God, the Spirit takes over and changes their hearts. As their hearts change, so do their behaviours. Then what you see on the outside is only a sincere reflection of what is happening on the inside.

God is inviting you to join him on this adventure of vibrant, living faith. You can come to him no matter how broken your past might seem. No matter how much you feel you have disappointed God, others or yourself ... No matter how depressing or discouraging your life seems …
Faith is paralysed by fear
We all have issues that threaten to disable us and paralyse our faith. Most often those issues come from deep wounds in our past. If you can think about a person, place, hurt, addiction or abuse that still stings, then you are dealing with an open wound. And it just might be paralysing your faith right where it is ...

I realised my wound wasn't cancer; it was fear. I was scared of everything – scared of what people thought of me, terrified to let other people down, scared to disappoint God ... And in that fear, I was paralysed where I stood.

One day, when I was sitting on my porch, I felt God speak a word of healing into my heart that snapped me out of my faith paralysis. He said, "Kasey, you cannot live in fear of people and circumstances, and live in holy fear of me at the same time. It just doesn't work out that way. You must choose – one or the other. Will you go forward trusting me, or will you stay paralysed in the past?"
Faith brings a different perspective
Part of living out of raw faith is trusting that God is supreme over all things. What a difference it would make to our walk of faith if instead of saying, "Poor me, I'm so sorry this happened to me" we said, "I am a favoured one of the King; he must have great plans for me." Or instead of saying, "I can't believe God would allow this to happen to me" we said, "Thank you, God, for letting that happen so I might know you more deeply."

It's a life-changing perspective – to live each day in the rawness of faith. The pain doesn't go away, but now our trials have purpose. Our faith is no longer determined by our actions; instead, our actions are motivated by our faith. Life is defined not by, "I have to ..." but instead "I get to". I get to ... serve my ungrateful spouse and children. I get to ... be selfless to a boss who takes me for granted. I get to ... be a light to a dark world. I get to …

Whatever trials you are facing today, I invite you to join me on the journey towards this kind of faith. It's a journey that takes you from fire to gold. From heartache to joy. From painful trials to genuine trust.
+ Used with permission from Raw Faith, by Kasey Van Norman (Tyndale ISBN 978 1 4143 64780)