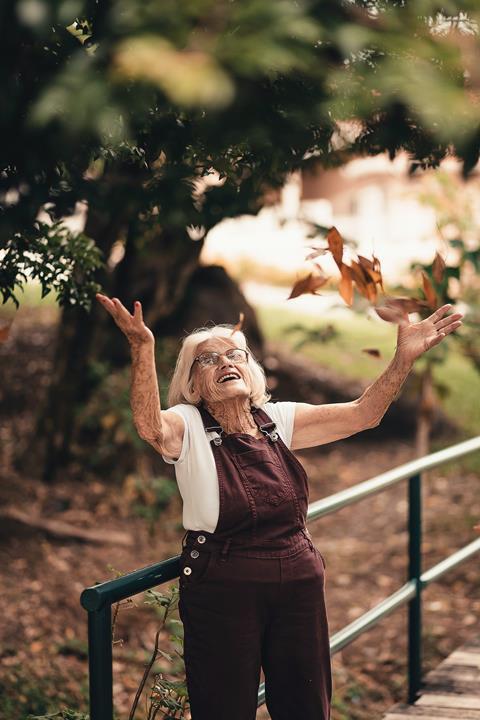 I registered as a carer with Age UK back in March, before the first UK lockdown and was paired with Rose. Rose is 91 years old and over the last nine months we have spent countless hours laughing, sharing memories and attempting to put the world to rights. It may be a carer and patient style relationship but it has become a friendship.
Last Thursday morning, Rose got a call from her GP, asking if she would like to receive the vaccine and her immediate response was yes. Since I work with someone within the vulnerable group category, I am careful about who I am exposed to and make sure I stay healthy so it was a relief to hear that Rose would be further protected. When I asked her if she had any reservations, Rose said;
"When you get to my age, each day becomes more and more precious. I know that I want to spend whatever time I have left, sharing magical moments with the people I love. I hope that this vaccine might help me get my freedom back."
As her Home Help, I was able to be by her side throughout the whole process - from the socially distanced waiting rooms, to receiving the vaccine itself. The staff were kind, accommodating and aware that some people might be anxious. The general mood however was one of hope. The hope that everyone was doing their bit to get us back on the road to normality.
With the recent news this weekend of further restrictions and cancelling of the planned Christmas 'bubbles', Rose will be spending her first Christmas alone in over 60 years. Although it will be strange, she is excited for what 2021 holds, which includes two great-grandchildren arriving in spring!
She said, "I believe that our sacrifices today will make way for a better tomorrow."
As Christians, we are called to look out for the vulnerable and be a light in the darkness. During this time when so many elderly people are feeling alone and vulnerable, why not reach out to those in your community. You never know what unexpected friendships might await you.
Lydia Mormen is currently working as a Home Help for Age Uk, while job-hunting for a role in Journalism. Age UK is a charity dedicated to helping everyone make the most of later life. provide companionship, advice and support for older people who need it most and has a dedicated nationwide team of more than 75,000 volunteers. Find out more about neighbourly volunteering.
Photo by Edu Carvalho from Pexels