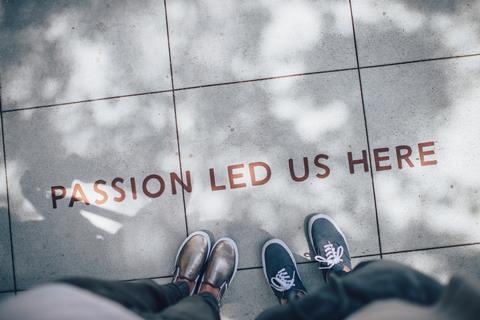 Lockdown has given many of us time to reflect on our whole lives, our way of being. For some, it has brought into sharp focus what's important and what's not, and helped us review our journey so far – where we've been, how we arrived in this place, and where we're going next: the next chapter in our story.
When I was in my early 30s, I became very ill with Meniere's disease. I couldn't work, I couldn't travel, I couldn't go to church – I had my own personal lockdown for many years. We can often forget that there are those who live like this permanently, not just because of COVID-19.
During my own personal 'lockdown' I had my first novel published – a miracle in itself, given that I had actually failed a writing course a short while before! Truthfully, though, even as my physical health improved, I didn't know what to do with a life that looked very different to anything I'd expected; I was still living with my mum, hadn't got married, and had life-limiting agoraphobia. I couldn't even go to church regularly. What, then, could I do to earn a living?
I asked God, but all doors seemed closed. Then, I felt a deep need to worship and did so for nine days; on the ninth day, I had a phone call out of the blue from someone I knew in the publishing world, asking if I ever edited books. From that time til now, I have had a full-time job as a freelance writer and editor of Christian books – a job I love.
So, I found my life taking a different course. Not one I had planned, but one that proved very satisfying. I especially love walking alongside and encouraging new writers. Writing can be about facilitating a space for God to work in the mind and the heart of the reader.
Yet, if I hadn't experienced that rather dramatic 'ending' of one life, I would never have walked into something new. My dreams, everything that I'd hoped for, had 'died'. But then God did something I had not expected: I was starting over!
I think we forget that God is bigger. That he isn't taken by surprise by the twists and turns of our lives. We can be walking along a path and find it ends abruptly; instead of perhaps feeling that God has abandoned us, we need to look around for the steps to another level, or the hidden path through the trees. The way that God has planned may not be what we expected, but it's a path marked out for us, uniquely, by a loving Father who has a plan (Jeremiah 29:11). And he can often surprise us.
Sometimes life gives us the opportunity to consider something new, something different; something we may never have thought about if life had continued on as it had before. We may never have spotted that hidden path, in our busy-ness, or perhaps we wouldn't have had the confidence to begin a new chapter to our story.
What's your story? Is it time for something new – a fresh start? A change of focus, or direction? Do you need to just 'be' with God; to listen? He knows the next step he has for you: a new ministry, a new career – perhaps he wants you to start the book you've always wanted to write!
Is it time to ask God where that new path begins? If you can already see it – put your hand in God's hand, and begin walking. He may surprise you.
Sheila Jacobs is an award-winning author of 17 books to date, including Humbug and Happiness (DLT), and a freelance editor, working for several Christian UK publishers. She loves encouraging new authors, and has just had an eBook published, An Editor's Brief Guide to Writing (Malcolm Down). One of her novels, Watchers, is being reprinted this year (Malcolm Down). Sheila is a also day chaplain in a retreat house, where she is hoping to run a series of writing workshops in 2021.
Photo by Ian Schneider on Unsplash