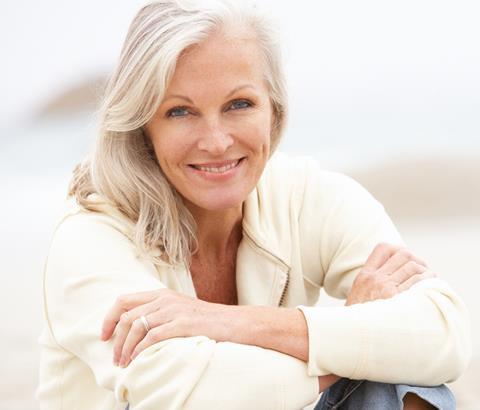 How to live life abundantly
You can learn to set boundaries, break free from repetitive cycles and forgive those who have hurt you. Women's coach and mentor Gladys Famoriyo tells Amanda Pilz how to work through some common issues
THE PROBLEM
'I don't feel I can say ''No"'
This is a classic problem for many women, especially those who are carers or mothers. We feel we have to constantly give out, and this is even reinforced by our Christian faith of self-sacrifice. Because we often put ourselves last, providing resources for other people but not for ourselves, our quality of life becomes an issue.
LAY IT DOWN
Take a lesson from the Good Samaritan. He was only involved in helping the victim for a certain period of time, and eventually paid someone else to do it before going back to his own business. So, next time an overbearing friend asks you for something (for example, money or babysitting for the umpteenth time), ask for time to consider the request and seek God's wisdom. Don't feel compelled or even bullied to give an answer. We can so easily become the super-heroes, rushing around on behalf of others. It might be seen as harsh or tough love, but what you're doing is safeguarding yourself. Remember, God made you the CEO of your life. You call the shots!
Check your motives. Why are you doing certain things? Is it because you never feel good enough, which can lead to becoming a workaholic? Could it even be pride? I've seen that in my own life. I've more or less said to God: "Don't worry, I've got it covered!" We need to discover why we do things, accept what we find, set some firm boundaries and then monitor our behaviour. In this regard it helps to keep a journal. Take some time out for reflection and ask yourself: When did all this start?
THE PROBLEM
'I'm unable to forgive'
The trouble with unforgiveness is it harms the victim rather than the perpetrator. If you notice, the person who has offended you is probably getting on with their life. They may have married or done other things; they may even have passed away. They're not coming back to say sorry, so if you're waiting for that, it's probably not going to happen.
LAY IT DOWN
Recognise that forgiveness is a journey. I often hear people saying, "You simply have to forgive," as if to say, just press the forgiveness button! But forgiveness usually takes time. I ask women to first acknowledge their hurt to God, and cry before him. I ask them to envisage a ladder of forgiveness, and to ask the Holy Spirit to help them take the first step and ask for direction. It's about taking baby steps. For example, if a friend offended you, God may ask you to call them, write a letter, pray for them or even bless them in some way.
Study the Scriptures. I've found from experience that God sometimes leads us to look at certain scriptures, in order to understand how much he loves us, despite the mess we may be in. There are a lot of spiritual principles in the Bible that can help us with forgiveness, such as in Matthew 5:44. It is about renewing our minds by studying God's Word regularly and spending time with him. Over time, we do start to take on his character and nature, so we don't repeat the same behaviour.
Remember God is on your side! There are no magic formulas – it's a day by day process. God looks at the heart and we have a high priest in Jesus. In other words, regardless of how we see ourselves, God has got our backs covered, and as long as we are willing, actively confessing our own sin, he will show us what to do. He is on our side!
THE PROBLEM
'I can't relate to God as father'
Fatherlessness is a problem I encounter a lot and women don't realise the impact it has. Anything that deviates from God's standards for the family is bound to bring problems. I think that's what is reflected in our society today. If the relationship with the earthly father goes awry, it will impact on our perceptions of God as heavenly father. I think the absence of a father has a huge influence on development. It affects a girl's self-esteem, how she sees herself later in life, how she relates to men and can lead to father-seeking tendencies.
LAY IT DOWN
Allow God to be your father. Whilst we cannot relive our childhood, with God we can break free from repetitive cycles. One thing I have noticed is that when we allow him, God steps in as the father we never had. But the key is to give him access and surrender our lives to him completely. Psalm 27:10 says, "Though my father and mother forsake me, the Lord will receive me" [adopt me as his child]. This is exactly what he does. So we no longer need to look to an earthly man to take on this role. God now becomes our father, provider, protector, comforter, healer and more.

Setting women free
Author, international speaker, coach and award-winning business woman, Gladys Famoriyo, is founding director of Success Partners Ltd a training and development organisation, which seeks to help women optimise their potential and make their lives count for something.
As a women's coach, mentor and consultant, I began to notice that some women I worked with had certain mindsets and thinking patterns which influenced their behaviour – more than they realised. They had often energetically set about achieving their goals, then somewhere down the line they had become de-motivated, unable to go forwards, or had lost the vision.
I also met women who were often troubled, discouraged, unfulfilled and had lost their sense of identity and purpose. I started to ask God, "What is really going on here?" and as a result I began to discover things that were going on in my own life. So I had to start with myself.
God started to peel the layers back – like an onion – giving me a godly self-awareness. On this journey he showed me how my beliefs and behaviours got in the way of what I wanted to accomplish. That's become my message to women.
Whilst every person and every situation is different, I encourage women to follow my two-pronged approach:
• God Help – getting God involved through prayer, his Word, etc
• Self-help – using my simple four step approach: discover, accept, act, and monitor.
I believe there are actions we should be taking and there are actions we need to allow God to do on our behalf.
It's challenges such as those we have explored here that compelled us to inaugurate our Overcoming Emotional Baggage for Women Initiative. Presently, we support women through our conferences, retreats and workshops and we have a number of resources for individual use or for small women's groups. Our desire is for women to live baggage-free, as God ordained it.
Find out more at: www.gladysf.com ? Or read Overcoming Emotional Baggage: A Woman's Guide To Living The Abundant Life, by Gladys Famoriyo. Milestones International Publishers ?ISBN 0-924748-73-7 £8.99