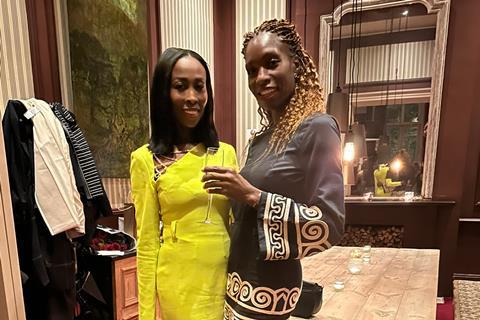 It's Chriiiissstmmaaaaaas! I am a summer baby but Christmas is one of my favourite times of the year. I've spent a few Christmases abroad and yes; it is lovely having Christmas cocktails on the beach. However, there is something beautifully compelling about being warm and toasty in front of a roaring fire, which means I prefer to spend this season in a colder climate. (Not that my apartment actually lends itself to the aesthetics of an open fire but you get the sentiment.)
This year has been pretty full on with news of death and destruction. Sometimes it feels like there is no hope. I don't want to sound trite but, as I keep having to remind myself, there is always hope in Jesus. In one of the Pentecostal churches I grew up in, a repeated statement when trouble came was: "God is still on the throne!" and, in keeping with the celebrating of Jesus' birth, the hope of this world, this edition is filled with encouragement to that effect.
So there's lots in this issue on celebration and we'd love to know how you're celebrating with your loved ones this Christmas. What traditions does your family uphold? What do you eat for breakfast on Christmas morning and how do you fill the time between Christmas and the New Year?! We want to hear! Let us know at womanalive@premier.org.uk
As I write, we've also been recording more episodes of the Woman Alive podcast; if you have some time off this Christmas, I'd encourage you to get stuck in and catch up on missed episodes. You can listen on the go – multi-tasking is a woman's best friend, right? – and find out what my guests are saying in the second series about mental health, whether prayer works, feminism and much more!
Love and blessings, Doll
Editor + Creative Director
The podcast is here!
The Woman Alive podcast is available on Premier.plus, Spotify, Apple Podcasts or wherever you get your podcasts. In each episode I invite three women to talk about a trending article published at womanalive.co.uk and we attempt to answer your questions on sex and relationships*. Please do rate and review the podcast and share with friends who might want to listen too.
*Email us at womanalive@premier.org.uk if you have a question for us! All questions will be published anonymously.

Tola-Doll Fisher is the creative director and editor of the Premier Woman Alive brand. Tola is also the author of 'Still Standing -100 Lessons From An 'Unsuccessful' Life' (SPCK).
View full Profile