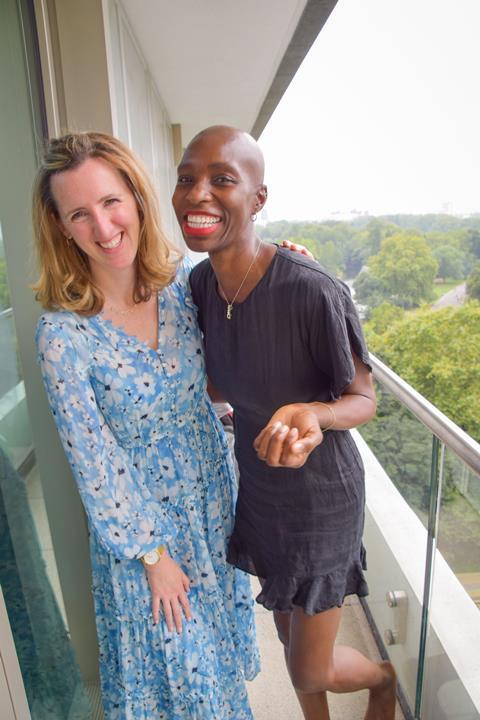 This is my first editorial in a while as I received an aggressive cancer diagnosis back in March. Having always identified as a strong, independent woman, this year has been hugely challenging but I am so grateful for the absolute onslaught of prayers from the Woman Alive community while I was off. One friend said when she was praying for me she saw an image of me in my hospital bed surrounded by angels! I have fought many battles this year but I am grateful not to have been alone in those storms.
Many of us will have had experience of or know someone who has had cancer, and the chemotherapy treatment prescribed for it is incredibly traumatic to mind and body. I have lost my hair, an ovary and, in some ways, my confidence. But I do believe that prayer changes things and I have been encouraged by this wonderful scripture in Romans 15:13: "I pray that God, the source of all hope, will fill you completely with joy and peace because you trust in him. Then you will overflow with confident hope through the power of the Holy Spirit" (NLT). I have received the peace of God that is beyond all understanding and, if you are struggling with something today, this is my prayer for you.
Jemimah and the team have been doing an incredible job in my absence and I hope you feel encouraged and challenged by the magazine each month. For a daily dose of Woman Alive, head to our fancy new website at womanalive.co.uk and there is also a brand-new app that you can download from Apple and Android app stores. Our daily blogs cover everything from politics to reality TV and all from the perspective of Christian women. If you are an experienced writer and would like to write in response to something you've seen on TV or heard in the news, please email us* using womanalive@premier.org.uk
Tola-Doll Fisher
Editor
*Please note we are not looking for reflective pieces at this time

Tola-Doll Fisher is the creative director and editor of the Premier Woman Alive brand. Tola is also the author of 'Still Standing -100 Lessons From An 'Unsuccessful' Life' (SPCK).
View full Profile