Editorial from August 2021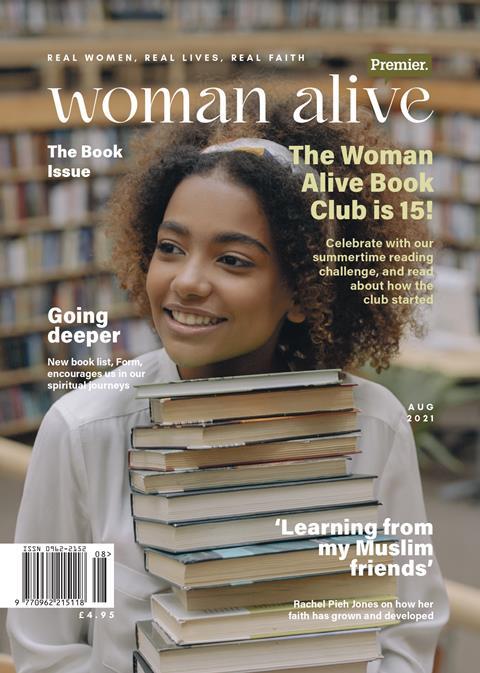 Books sustained me in my childhood when there were no other distractions. Mum repeatedly stated: "Television is the enemy of progress", whenever my siblings and I asked for one. So during the school term, when we weren't studying, being tutored or at any of our many extra-curricular activities, we had to occupy ourselves. I soon discovered that books were an excellent way to do that. I think I read everything in our house – bar the slightly intimidating Encyclopaedia Britannica – before I started secondary school.
As an adult I can devour books in a matter of hours but I realised not too long ago that this speed reading doesn't allow for, to use a restaurant expression, the full dining experience. My first published book, Still Standing – 100 Lessons From An 'Unsuccessful' Life (SPCK, 2020) was released a year ago and I still remember the hundreds of hours I poured into writing, amending, editing and then finally recording the audio version for it. It was a real labour of love.
It is an honour and a privilege to sit down with someone's hard-won creation. Giving your full attention to a published work is also a good way to switch off from the constant buzz and noise around us. I read somewhere that if you're ever feeling anxious, re-reading a favourite book can take you back to a place of calm. Many things are uncertain and in flux – except our good God of course! – so if you're feeling this way right now, get stuck into your favourite book and let the healing power of words run over you.
I love words and stories, whether that's in books or magazines, and we know from surveys and the thriving Woman Alive Book Club on Facebook that many of you do too. So we have dedicated this edition to books. What are you reading at the moment? What single book – aside from the Bible – has had the biggest impact on your life so far?
*Attributed to Henry Ward Beecher
Tola-Doll Fisher
Editor
Please do pray for our wonderful editor – not long after writing this she had to take extended leave due to ill health. We are very grateful to Jemimah Wright for stepping in as acting editor for three months.

Tola-Doll Fisher is the creative director and editor of the Premier Woman Alive brand. Tola is also the author of 'Still Standing -100 Lessons From An 'Unsuccessful' Life' (SPCK).
View full Profile