Elaine Storkey shares the deeper, biblical significance of embracing a new beginning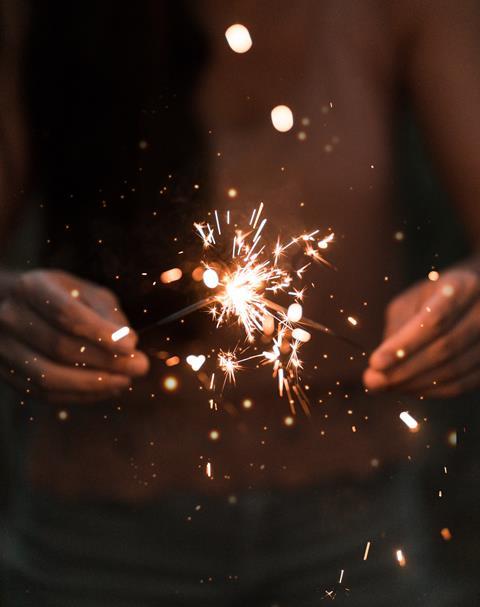 Study passage: Philippians 3:12–21
So, 2023 is upon us. In many societies across the world, the New Year starts off with a bang. In our own, the countdown to midnight, the fireworks, parties, linking arms and singing 'Auld lang syne' all symbolise our intent to let go of the year that is on the way out and embrace the one ahead.
We make our resolutions and promise ourselves to pull our socks up. For many of us it's accompanied by both hope and apprehension; hope because this might be the year when our work, our study, our relationships and our longings might see some fulfilment; apprehension because this year might also bring loss.
It's probably a deep-seated cultural pattern to pause, think and look forward at this time of year, but it is also biblical. In the Old Testament, the people of Israel were told by God several times to get ready for a 'new year'. This wasn't about the turning of a calendar, however, but about some new beginning in the lives of God's people.
Many of these were key events in the history of Israel and Judah, and became celebrated in Jewish festivals. One of very special significance is recounted in Exodus 12. The people had been in slavery in Egypt for a very long time, and God was about to release them.
It was time for them to break free. The 'new year' would be brought in by the dramatic act of Passover, when the angel of death would strike the Egyptian overlords but pass over the homes of the Israelites who had sprinkled the blood of the firstborn lamb on their doorposts. God had told the leaders, Moses and Aaron to make sure everything was ready for this new beginning because it marked liberation. As God had announced: "This month is to be for you the first month, the first month of your year" (Exodus 12:2).
The women who experienced a 'new year' from Jesus
As Christians we see the Passover as our 'new year' also, for it is prophetic of Christ's own death. He is described in the New Testament as the sacrificial lamb through whose blood people are saved and set free. And right through the New Testament so many people experienced their own 'new year' when they encountered God in Jesus and found new life and freedom through him. Their stories run right through the Gospels, the Acts and the Letters – and many of them were women.
Whether it was a young virgin visited by an angel with the news of a miraculous pregnancy (Luke 1:26–38) or a woman crippled with spondylitis who was healed (Luke 13:10–17), women from many different backgrounds found the 'new year' that God had planned for their lives.
These included: Mary Magdalene, who had been released from spiritual oppression (Luke 8:2), Martha, whose beloved brother had died and been raised to life (John 11), a prostitute whose future had been transformed by Jesus (Luke 7:36–50), a woman who had been struggling with menstrual problems who was healed (Luke 8:43–48), a woman who was saved from a mob that had been ready to stone her for adultery (John 8:1–11), a little girl who was brought back from the very brink of death (Luke 8:49–56) and a Canaanite woman whose sick daughter was made well through a single word from Jesus (Mark 7:24–30). For each one of these, and others too, their new beginning brought transformation and joy.
How can we experience a spiritual 'new year' in our lives today?
So for those of us who are followers of Jesus, New Year can be a spiritual opening as well as simply a change in the calendar. This is how St Paul saw it. In our passage in Philippians Paul describes his 'new year' experience as taking "hold of that for which Christ Jesus took hold of me" (Philippians 3:12). It was the process he went through in accepting God's call for his future life of service.
New Year can be a spiritual opening as well as simply a change in the calendar
For Paul that process involved letting go, reaching out and moving on. In his own words he tells us: "forgetting what is behind and straining toward what is ahead, I press on toward the goal to win the prize for which God has called me heavenwards in Christ Jesus" (vv13–14). The steps that Paul outlines were not simply for him, however. They point us in the same direction and offer us something much bigger than any New Year's resolution. They give us a graphic picture of how to make a new start spiritually.
St Paul suggests we need to start with an act of 'forgetting'. By this, he is not suggesting we try to wipe out our past. The past will always be important, because it is part of our journey through life. Our childhood, our parents, the people we have met, the things we have done all leave an indelible mark on who we are.
They help shape our identity. So 'forgetting' isn't about ignoring or erasing these. Paul is suggesting rather that we are not to live in the past. We have to be ready simply to leave much of it behind us – especially those areas of the past that are negative and clog up our lives with heaviness.
So what might you need to 'forget?' We could each make our own list. Mine would include things that have left bad memories: times that have been painful, difficulties that have left me feeling defeated or sad. I would want to forget hurts and disappointments, the unkind things I have witnessed, the odd times that other people might have let me down.
For many of us, even the past year may have been littered with pangs of grief and regret that we can do well without. Letting go of those, and even becoming strong enough to forgive others who have caused pain, can bring real relief.
We might also need to forget the mistakes we made, some silly decisions perhaps, which have left their mark and been difficult to unravel. We have to throw away the 'if only's because we can't put the clock back and live that bit of life again.
Past mistakes are to be left in the past. We've also got to let go of our sins and failures – acknowledging them, certainly, and repenting for them. Yet we are not to continue to beat ourselves up about everything we did wrong. Rather, we are to forget those things, gratefully accepting forgiveness from God and leave the rubbish behind.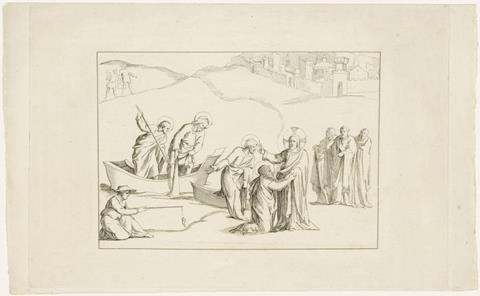 A spiritual new year also involves reaching out. St Paul talks about it as "straining towards what's ahead" (v13). This involves beginning to discern where God might be leading us next. It requires an openness to change, and a readiness to listen when the Holy Spirit speaks to us through other people or situations.
People in the New Testament often found God led them in completely unexpected ways. Four fishermen found they were to reach out and embrace a completely new life as disciples of a rabbi (Mark 1:16–20).
The wife of King Herod's household manager found she was to reach out by joining an epic journey with others from Galilee to Jerusalem (Luke 8:1–3). A business woman who sold valuable purple cloth found she was called to reach out and set up a church (Acts 16:11–15, 40).
Throughout history, women have been called out of their ordinary routines to reach out to new futures before God. We do not know what our New Year might bring. But we do know that, like all of our scriptural forerunners, we have to reach out to future calling through prayer and deep discernment.
In the Old Testament, the people of Israel were told by God several times to get ready for a 'new year'
Finally, a spiritual 'new year' requires us to be on the move. We are to press on to where we discern that God might be leading. We could be surprised to find that God is opening up something we had never even thought of before. We might ask others to pray too, and find their discernment confirms our own. It is then time to petition, in faith, for the right doors to open and resources to be released so we can be ready to step out in trust for a new beginning.
Or we might find that we are exactly where God wants us already, and we are being called to continue and consolidate the work we have done, perhaps for many years. We can still move on in that work, knowing God's empowering and renewed vision and vigour.
The whole of our lives is a journey of adventure with the God who loves us and calls us into purposeful living. We are servants of the King, called to work and witness to his kingdom of love and truth in our own age. So, as we enter another New Year, let us pray that we will hear God's voice, know the Holy Spirit's leading and be ready to take stock of our lives again. And may we be those who are ready to let go, reach out and move on, so that God's kingdom might come and his will be done in 2023.

Elaine Storkey is known for her lecturing, writing and broadcasting. Her book Women in a Patriarchal World (SPCK 2020) was based on Woman Alive articles. Her most recent book is Meeting God in Matthew (SPCK)
View full Profile