Bobbi Kumari explains that it isn't for purity or holiness that God called us, but to experience true intimacy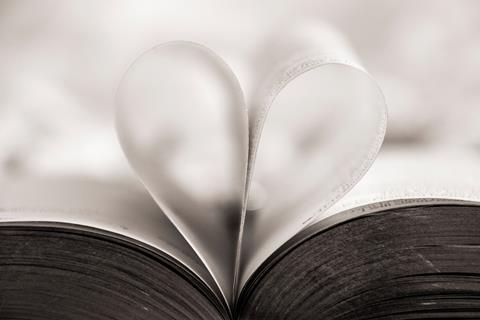 God lovingly showed me that when I first became a Christian, 13 years ago, I understood some of the ugliness of what I had been brought out of, but that it would be a very long time before I would understand the beauty of what I was being taken into. If God had allowed me then to carry on, in my zeal and excitement, to teach people about sexuality, I would have taught people that God delivers us from lust to bring us into purity. I would have taught that it is for holiness that we have been set free. Yet, He gently explained, this is, in fact, incorrect. Because, as necessary as purity is, it is simply not enough, and, as powerful as holiness is, it cannot set us free.
Only love can do this. Father God spoke straight into my heart: "The reason I deliver people from bondage, Bobbi, is not to bring them into holiness. The reason I set people free from lust, is to bring them into my LOVE!" Wow, right? He showed me that only now that I have spent the last thirteen years cultivating intimacy with Him, as the lover of my soul, my all in all; becoming deeply acquainted with His love, can I be trusted with the hearts of a generation. Only now am I qualified to share this message; only now can I be trusted to be used by God in leading people out of lust into His intimate love. For it is only out of a life of love, that holiness and purity can ever truly flow. It is only as a by-product of intimacy with God, that true love, liberty and the fullness of identity can be experienced and sustained.
Drawn to God by God
In Exodus 19:3–4, God shares with Moses His motive behind delivering the Israelites out of bondage: "Give these instructions to the family of Jacob; announce it to the descendants of Israel: 'You have seen what I did to the Egyptians. You know how I carried you on eagles' wings and brought you to myself'" (NLT).
The reason God rescued them was to bring them to Himself. This mass exodus is a biblical symbolism for all of God's people, who come out of the world system of lust and enslavement, into a life of true freedom in Christ. We all must contend to leave our own Egypt behind and step into the promised land of liberty. Yet it was not just for freedom that the Israelites had been set free, it was ultimately for relational intimacy; the same intimacy that the prophet Moses enjoyed with God on Mount Sinai.
It is only as a by-product of intimacy with God, that true love, liberty and the fullness of identity can be experienced and sustained
This is true for all of us. God delivers us from the bondage in our lives — whatever that bondage or lust may look like – fundamentally to draw us to Himself. The Israelites had a reasonable understanding of what they had been delivered from. Yet because they didn't grasp what they were being delivered for, very few of them ever experienced the true purpose of their freedom, which was relational intimacy with God. They never discovered who God was, or who they were as image bearers of God. They never knew what a real relationship with God looked like. How boring their walk with God must have been! Moses on the other hand, knew God intimately. "Teach me Your ways so that I may know you," is what he asked of God in Exodus 33:13.
Yada intimacy
The Hebrew term for 'know' is yada — the same word that God uses to define biblical sex. The same way God calls for a husband and wife to know each other in sexual union is the same way God desires to have a personal, exclusive, transparent, honouring and unconditionally loving, covenant relationship with His children. Through God's word, prayer, worship, communion and spending time together is intimacy cultivated, much like in a marriage union. Hence why the marriage covenant is so powerful. We are all called to know God in this way: true relational intimacy that is likened to sexual intercourse; that deep, relational, loyal, transparent, mutual knowing of one another.
The Bible reveals to us that knowing God in relational intimacy is what eternity is all about…starting from this present time. It is what we will be doing forever: "This is eternal life; that they may know you, the only true God, and Jesus Christ whom You have sent" (John 17:3).
It is this intimacy with Jesus that also makes the way for us to know our Heavenly Father in deep communion too:"[I always pray] that the God of our Lord Jesus Christ, the Father of glory, may grant you a spirit of wisdom and of revelation [that gives you a deep and personal and intimate insight] into the true knowledge of Him [for we know the Father through the Son]" (Ephesians 1:17, AMP).
Yet the truth is that you can be holy and never know this type of intimacy. You see, holiness as good as it is, does not equate to intimacy. This is why you can have thousands of Christians – or people of other faiths – living in celibacy, refraining from immorality, pursuing a life of purity, yet as 'correct' or as 'righteous' as it might seem, they never truly feel free — or fulfilled. As relational human beings, image bearers of an intimate God, we are created for intimacy. Therefore, simply refraining from the wrong kind of intimacy will never be enough; simply denying ourselves the lusts of our flesh is only half the picture. Feeding our spirit with true intimacy, found in the love of God, is the other half; this is what brings true satisfaction.
This article is based on an extract from Bobbi's book Sacred Sexuality.

Bobbi Kumari is a speaker, teacher, author and founder of Living in Light, a fashion and lifestyle brand. She is producer of the Living in Light Podcast and author of Sacred Sexuality: Rewire Your Desire Towards True Intimacy. www.livinginlight.co.uk
View full Profile