Hosted by Claire Musters. This month I'm reading…The Bride by Joy Margetts (Instant Apostle, 978-1912726752)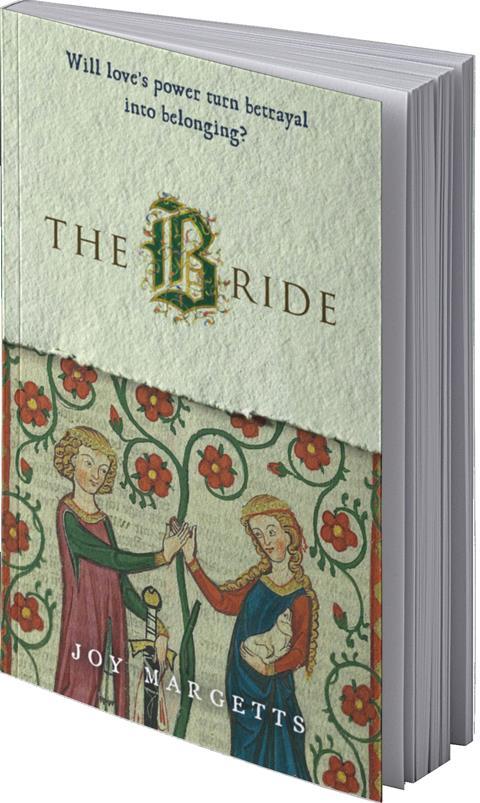 This month I'm reading…
The Bride
Joy Margetts (Instant Apostle, 978-1912726752)
Having enjoyed both The Healing and The Pilgrim I was thrilled to be offered the chance to read an advance copy of The Bride. Although not an official series, the three books are connected in that they are each set in Wales in the 13th century, and some of the characters feature across more than one book. Of the three, it is this latest title that I found the most riveting (although I enjoyed the others too).
I really cared about the character of Efa as soon as I met her in this third book, and was totally invested in her story. There were elements throughout the book that also challenged me in my own spiritual walk.
I know each of your three books have followed in quick succession in recent years, so how did you become a writer?
I knew that I had a personal story to tell of God's healing work in my own life. Of the people he had placed around me to love and counsel me and the biblical truths he had reminded me of as I went through a really difficult season of my life. So the idea came to write a fictional tale set in medieval times and weave my own story into it.
I loved English and history at school, but I chose to study nursing and worked as a nurse and a midwife in the NHS for several years, before moving into private practice. Then I became ill with ME and had to give up work completely. I lost more than just my career through my condition, but God has taken the years of loss and I believe he is turning them into something beautiful for him.
Once The Healing was published, and readers began to review it, I realised that there were more stories that I wanted to write, and there seemed to be people who wanted to read them. Efa's story in The Bride is one of discovering that her value and purpose are determined by how much she is loved by God.
While there are some historical figures within your books, Efa was from your imagination. How did you choose which characters and settings to include from history and where to simply let your imagination flow?
For me, good historical fiction must refer to real people, places and events to have historical authenticity. The kind of facts that history lovers like me can go away and investigate further! The setting for The Healing chose itself. The abbey where the story was based was Cistercian. And the period of Cistercian expansion was late 12th to early 13th century. The abbey was in Wales and its most famous patron was Llewellyn the Great, who lived and ruled Wales in the first part of the 13th century. I also did my research and found a Norman noble family, the de Braoses n, who had ties with both Llewellyn and Wales. So I used Philip de Braose as my main protagonist. He did exist but nothing of his life is recorded. His brother John, and John's wife Marared, were also from history. But Hywel, Efa and a myriad of other characters came from my imagination.
The world Efa inhabited was so different from our modern-day experience. What do you want your readers to learn from your portrayals of women from different classes from that time?
Women in the medieval period, of whatever class, had very little rights of their own. Women of the higher classes were dictated to by the will of men – fathers, husbands, overlords, kings. Women of the lower classes were dictated to by circumstances, poverty, hardship, ill-health, childbirth. In The Bride I wanted the sense of betrayal to be profound. A woman of higher class who had known a privileged life still had everything ripped away from her on the whim of a father figure she had loved and trusted. In contrast, a child from the peasant class with no rights at all, is given a glimpse into a world where she does have a choice, and it transforms her. I wanted my readers to see that actually the circumstances that any of us find ourselves in do not have to dictate how we view ourselves, or how we view God. That God sees us, values us and loves us. That God is above our circumstances and he can either change those circumstances, or change our hearts towards them.
You draw on spiritual truths personally revealed to you in your writing and indicate that this happened particularly with Efa. Could you explain that more fully?
Efa learns two things about the love of God. Firstly, that God is a good and perfect Father, who loves unconditionally. And secondly, that Jesus calls us his bride and his beloved, and sees us as extraordinarily beautiful. I was brought up to believe that God was holy and that we approached him with fear. That grew into a belief that God was distant and uninterested in the minutiae of my life, except when I messed up. Some years ago now I had my heart opened to the revelation truth that God loves me like a father. That he has loved me since before my conception, was there when I was born, and has been there with me through every event of my life, both good and bad. That truth was transformational for me, and for my relationship with God.
Like Efa I also have experienced disappointment in human relationships. I grew up believing I was unlovely and unlovable. This idea was perpetuated by rejection and the breakdown of a serious romantic relationship. I looked for romantic love – for someone to tell me I was worth loving, to be the girl of someone's dreams. I did not find it. Even the man I married, although he loves me deeply, could not fulfil that girlish dream of the romantic hero I had imagined that I needed. But when I found a modern translation of Song of Solomon I imagined myself as the Shulamite bride being wooed by the bridegroom king, and began to discover just how Jesus sees me. He loves me more beautifully and purely than any romantic man could. He is truly the lover of my soul and my bridegroom king. How he sees me and how he loves me is all that I need to know my own worth and value.
Have you got plans for more books?
I have just written my first non-fiction book, an Advent devotional called Christ Illuminated (Kevin Mayhew), based on the names and titles of Jesus. I love the word of God and have taught it for years. It is a real privilege to have a book out there based on things I have studied and taught.
Joy Margetts on: The books that have changed my life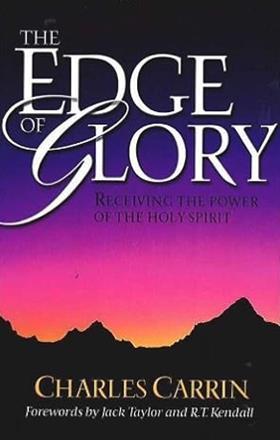 The Edge of Glory by Charles Carrin I came across this book at a time in my life when I was frustrated by the 'ordinariness' of my Christian life. The author opened my eyes to the reality of the power of the Holy Spirit, and how God wants us to walk in the Spirit's giftings. It helped to change my theology on the gifts for today, and was instrumental in my healing from years of depression.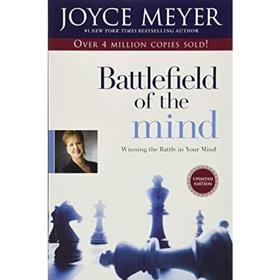 Battlefield of the Mind by Joyce Meyer I have read this book more than once, but it became a really significant book in my life ten years ago. Just after I became ill with ME I was paralysed by fear and anxiety. I found it hard to read anything, but was encouraged to read this book again. The truths in it are freeing. It helped me to understand what was going on in my thought life, and to actively choose to let the mind of Christ rule my thoughts.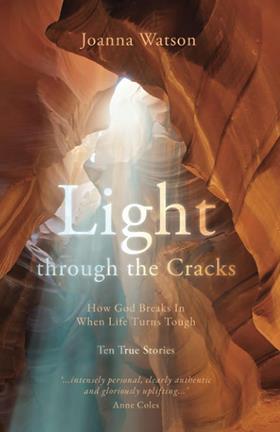 Light through the Cracks by Joanna Watson I have always loved true stories of faith-filled people, and miracles. Joanna's book is so faith-inspiring as it shows God is still doing incredible miracles today. It covers ten true stories of God breaking through for people – not always with what we might consider happy endings, but always bringing light into darkness in extraordinary ways. It makes me dare to believe for more!
Publisher Recommendation
Life is full of losses of all kinds, but often we aren't allowed the time and space that it takes to grieve well. We may find that well-meaning friends or acquaintances want to 'solve' our problem, and push in with suggestions of solutions. Sometimes they're frustrated because we haven't processed our loss as quickly as they think we should, and they just want us to move on.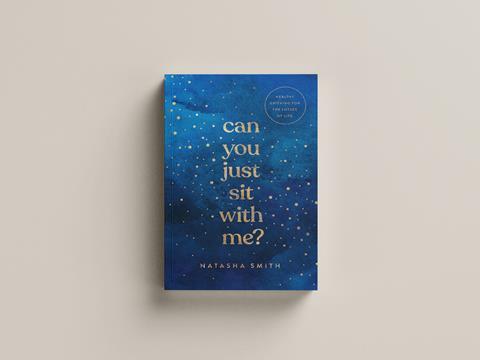 Natasha Smith understands this well from her own experience. In Can You Just Sit With Me?, she offers wisdom about both how to grieve well, and how to walk alongside others who are grieving. She reminds us that grief isn't something that can be 'fixed'; rather it's a road that must be walked. Often the best thing we can do for someone who's suffering a loss is simply to be present with them: to 'just sit' with them. Using personal stories, biblical reflections and relevant research, Smith shows us how to sit with others, and how to sit with our own grief.
So many books about grief are orientated toward moving past the loss. Can You Just Sit With Me? takes a different approach. It teaches us that healthy grief begins with pushing pause, and remembering that every loss is worthy of the space and time it takes to grieve well.
Can You Just Sit With Me?, by Natasha Smith, is available now and was recommended by Ethan McCarthy, editor at IVP.

Claire Musters is a writer, speaker and editor. Her recent books include Grace-Filled Marriage and Every Day Insights: Disappointment and Loss. Claire is also the host of the Woman Alive book club and blogs at clairemusters.com
View full Profile