Welcome to our monthly Woman Alive Bookclub where we review and discuss some amazing books. Bookclub is hosted by Claire Musters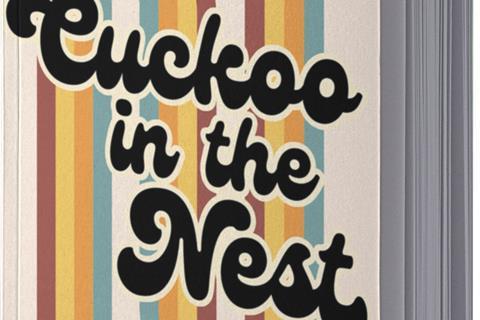 I knew a little about Fran already - that she used to be a teacher and that she is funny. Her previous books were amusing stories of teaching so this new novel is something of a departure. It is about 14-year-old Jackie Chadwick, and based during the heatwave summer of 1976.
Jackie's mum has died and her dad is not coping with life. An alcoholic, his lack of parenting is forcing Jackie to be self-sufficient – as well as look after him. But circumstances spiral and she ends up being fostered by the Walls. She desperately needs stability, but their insecure, jealous teenage daughter isn't happy about the 'cuckoo in the nest' and does all she can to get rid of her. The home that was meant to bring peace to Jackie's life begins to unravel – and each one of them has to make a choice on how to respond.
This story is brilliantly written; I was hooked straight away, really caring about the realistically portrayed characters (particularly Jackie). It is a very poignant story too – particularly as the inspiration behind it is Fran's own experience of being fostered as a teenager.
You weren't always a writer – could you describe your career path and how you ended up writing?
I was a medical secretary in the NHS until my late 30s when I U-turned and did English at A level, a degree and a PGCE in secondary school English teaching. In the same decade, I'd joined a creative writing class, hoping to move on from the angst-filled excruciating poetry I'd written as a teenager. In that first class, my tutor said in response to the story I read out: "Well, we know she can write, don't we?" and that encouragement kickstarted a freelance writing career. This began with columns and features in Christian Herald and other Christian publications (including Woman Alive!) then moved to educational publications such as The Times Educational Supplement, before I branched out into long-form writing.
You have always leant on your own experiences with your writing, with previous books being a tongue-in-cheek look at teaching. What prompted you to write about fostering this time?
Since being in foster care myself, it has bugged me that the focus is usually on the effect the foster family has on the child. But what about the impact the child has on the family? When you drop a stone into a lake, it makes ripples. Likewise, the incoming child will force that family to adapt. I wanted to explore this in a novel and ask: What if, in fact, a foster child becomes that family's rescuer, subverting the stereotypes? What if her arrival uncovers the dysfunction in the foster family itself?
How much of the story is a reflection of your own experiences?
Before being permanently fostered at 14, I had various temporary placements – official and unofficial. In one, I was sent to a temporary foster home where there was a girl of about my age. I remember so little of this placement – perhaps I wasn't there long – but I've often wondered how she felt about this 'insurgent'. I also draw on all my experiences of being put in other people's homes: people with completely different expectations of what is 'normal'.
It's very hard to adjust when you are used to thumping adrenaline rushes as a daily experience. You can develop hypervigilance, which is why I made my teenage character Jackie Chadwick such a close observer.
Fostering is so needed today – while the system is somewhat different to how it was when you were fostered, what do you hope people will glean from your book about the nature of fostering, the impact on children and all families involved?
I hope people will see that not every child who comes from a dysfunctional home will be 'difficult'. My main character, Jackie, has her problems but, in fact, the foster family's own child gives them more trouble. I also hope that anyone considering fostering will remember that the child is bound to challenge your thinking and perspectives, perhaps revealing your flaws. That child may also offer you a level of mercy that will transform you, just when you thought you were the ones extending the mercy.
I know that you are a Christian, but the book does not explicitly look at issues of faith and there is some swearing in it. What would you say to a Christian reader who may be put off by this?
Every great story deals with universal themes common to us all. Humans are made in the image of God and he's behind all the good stuff. My book has no vicars or churches but does show characters experiencing mercy, grace, patience, forgiveness and reconciliation. I may not mention God but neither does the book of Esther in the Bible! As for swearing, I avoided the more serious terms because I have a young narrator and I hope some teenagers as well as adult readers will love her. Where swearing is present, I used what I felt was authentic to the character or the situation.
Do you have another project brewing? If so, what subject will you be turning your hand to next?
I'm writing a sequel to Cuckoo in the Nest in which Jackie has to decide how many chances you give a person to prove that they have changed. Her father is desperate for another shot at being a good parent, but is she wise to give him that?
Fran Hill: The books that have changed my life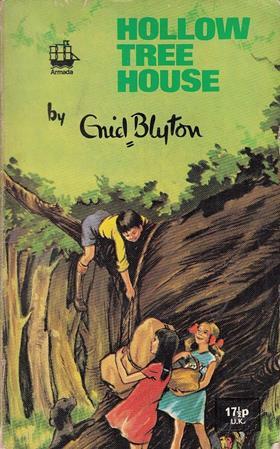 Hollow Tree House by Enid Blyton
I memorised pages and pages of this as a child. Its portrayal of neglectful adults, secret hideaways and children yearning for escape resonated strongly while I wondered whether my life would ever be settled.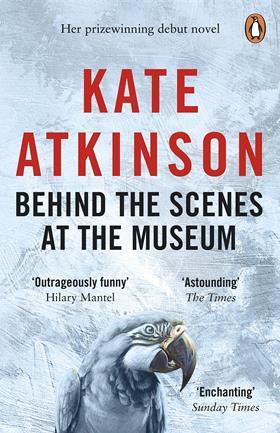 Behind the Scenes at the Museum by Kate Atkinson
Until my early 30s, my bookshelves contained Mills & Boon romances and, bizarrely for someone who's never been to a race day, Dick Francis novels. Atkinson's book was the first 'literary' novel I'd read as an adult and it made me think: "Oh! I didn't know this kind of writing was possible!"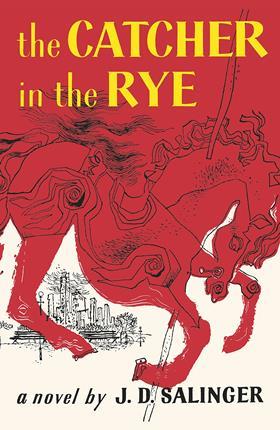 The Catcher in the Rye by J D Salinger
I taught this classic to 16-year-old boys as a newbie teacher and we had an absolute ball. They related to Holden Caulfield's teenage dilemmas and anxieties and I learned the power of a first-person narrator with the most sarcastic voice ever. (However, I taught it later to teenage girls and they thought Holden was a wuss.)
Publisher Recommendation
When we look back to heroes of the faith, we often see them as revered saint-like figures that have very little relevance to everyday life. What does Martin Luther know about the school run, for instance? How will Katherine Parr's poetry help in the cost-of-living crisis? When did Wilberforce ever worry about getting out of the house for some fresh air? And yet, as I read an early draft of I, Julian I was surprised to find a relatable spiritual companion in the life of a 14th-century mystic.
In her fictional autobiography, Claire Gilbert reveals the raw, inner life of Julian of Norwich. As a deadly pestilence sweeps her medieval town, the young Julian experiences the first sting of death. Battling grief, guilt and societal expectations, and after losing her own husband and daughter, Julian is on a courageous search for freedom in a time when it is dangerous to do so as a woman.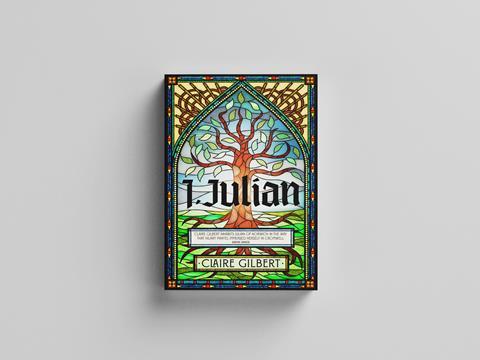 In the immersive historical style of Hilary Mantel, this is a book for those wanting spiritual refreshment – for those drained by fear, responsibility, perseverance – and even the Church and its politics. Julian offers the hopeful reminder that "all shall be well".
This was recommended by Jessica Lacey, Editor at Hodder & Stoughton. I, Julian by Claire Gilbert, is available from 13 April.

Claire Musters is a writer, speaker and editor. Her recent books include Grace-Filled Marriage and Every Day Insights: Disappointment and Loss. Claire is also the host of the Woman Alive book club and blogs at clairemusters.com
View full Profile