A thought and prayer for August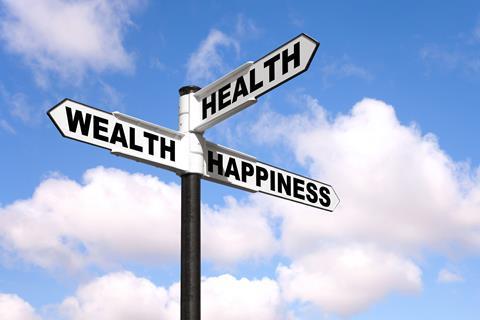 I begin each day with a gratitude list. Every entry starts with: "Thank you, God." These daily lists are a patchwork of simple interactions, meaningful moments and genuine discoveries. I've noticed that 'things' and 'objects' seldom feature. The daily practice was suggested to me by my oldest, nearly 90-year-old dear friend. As promised, it gives me a more profound sense of faith and meaningful happiness.
Life is full of potential and surprises and the older I get, the more I want to be around people who share a similar sense of adventure and wonder. However, I recognise that these are testing times. The Bank of England has increased interest rates 13 times since December 2021. The knock-on effect is staggeringly sharp increases in mortgages, rents, food prices and energy costs. Unsurprisingly, low-income households have been hit most harshly.
Volatile economic times create extreme wealth for a few and a bleak picture for most. The revered correlation between personal monetary wealth and its perceived propensity towards happiness is often celebrated, yet in Ecclesiastes 5:10, we are told: "Whoever loves money never has enough; whoever loves wealth is never satisfied with their income. This too is meaningless."
In prayer, I find connection, meaning and am comforted by God. I love the promise in 1 Peter 5:10: "And the God of all grace, who called you to his eternal glory in Christ, after you have suffered a little while, will himself restore you and make you strong, firm and steadfast." Money, while necessary, has very little value when held up to God's endless love. In my life I seek to reflect that love, by doing what I can to help others, remembering that an act of kindness has a far-reaching, ripple effect.
Heavenly Father, grant us your peace, and may our lives be rich in love and kindness.
Almighty Father, restore us with your wisdom. May we be messengers of hope and truth.
Loving Father, renew our God-given strength. May solutions to crises enlighten us.
Patient Father, we know not how to be; may you light our paths to reunite
and heal.
Gentle Father, soothe us with your heavenly flow, that tumultuous rivers begin to slow.
Compassionate Father, guide our leaders. May they provide support to those most in need.
Forever in your name, help us to be free of wants and shoulds.
May we live purposeful and dutiful lives, and always be thankful for your grace.
Amen.

Sinead McLeod is an actress, writer and artist and a practicing Roman Catholic. She lives in South East England with her husband and four sons
View full Profile