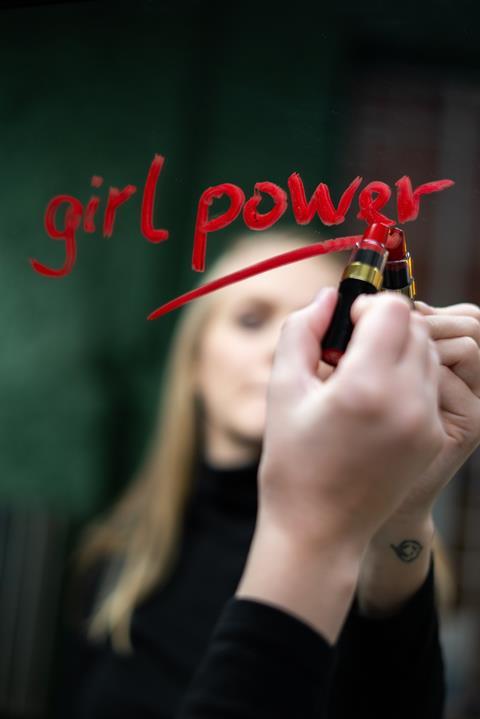 Finding a way to reconcile your Christian faith with a passion for the feminist movement, can feel like a challenge. In fact, some people feel that they have to choose between the two and on occasion, walk away from the Church as a result. That is not what we, or Jesus, wants. Christianity is a religion that champions and supports women and there are plenty of great reads for those who want to dig deeper.
Abuelita Faith by Kat Armas
This is my absolute favourite book on women of faith and the valuable lessons we can learn from them. It is well researched, punchy and tender; the firm but gentle hand we all need when we're navigating such a tricky topic. Kat Armas speaks about the unnamed and overlooked theologians in society and in the Bible who have much to teach us about faith and Jesus.
Available here.
The Making of Biblical Womanhood by Beth Allison Barr
Part of the bite-back against the term "biblical womanhood" described in John Piper and Wayne Grudem's Recovering Biblical Manhood and Womanhood, this is a book that pulls no punches. Beth Allison Barr pushes back against the idea that God's design for women is as submissive wives, virtuous mothers, and joyful homemakers. Instead, she highlights stories of strength, passion and heroism from women in the Bible and throughout history.
Available here.
God Is Not a White Man by Chine McDonald
If you read Christianity magazine, you'll know that Chine is an absolute Premier favourite but it's not just our sister magazine that get to swoon over her. God Is Not a White Man is a powerful challenge to the white-majority churches that have failed to address casual racism, colonialist narratives and have shown a lack of urgency on issues of racial justice. It's partly Chine's memoir and partly wisdom gleaned from her thorough research. It's fully worth your time.
Available here.
A Year of Biblical Womanhood by Rachel Held Evans
A slightly different style to the others on this list, A Year of Biblical Womanhood is a tongue-in-cheek attempt to assess the practical application of some of the instructions to women in the Bible. Rachel Held Evans (who very sadly passed away a couple of years ago) incorporated some of the Levitical laws for wives into everyday life - sometimes with revealing and sometimes with surprising results. The book has come under criticism for not acknowledging that, in Jesus, many of the laws she adopted have been beautifully fulfilled. But it's an interesting experiment none the less.
Available here.
Theology of The Womb by Christy Angelle Bauman
This is not an entry level book by any means. It will push you to fully think about God's design for women's bodies in a way that would make the most British among us squirm in our seats. It is phenomenally liberating and a completely novel exploration of women and faith, so well worth a read. But Christy Angelle Bauman does not shy away from the nitty gritty of the body so you can't say I didn't warn you.
Available here.
You can listen to the conversation on feminism and the Church on the Woman Alive podcast here

Lauren Windle is a journalist, author and presenter who focuses on faith, recovery and love. Her debut non-fiction book Notes On Love: Being Single and Dating in a Marriage Obsessed Church (SPCK) is out now.
View full Profile