In case you needed an excuse to host a breakfast for friends, family or church community - here it is. The Prince's Trust, the charity headed up by King Charles, is running The Brilliant Breakfast until October 16, and every penny raised helps to support disadvantaged young women.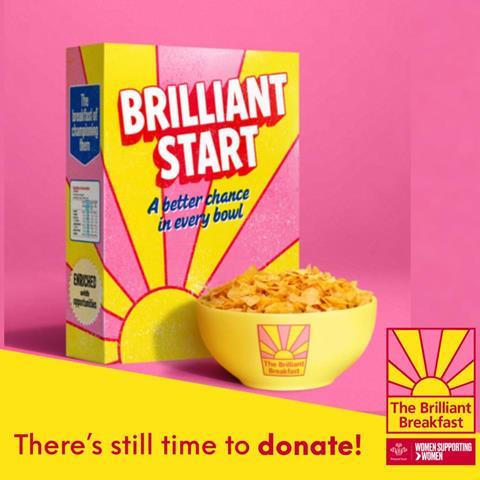 They say breakfast is the most important meal of the day, and if you're taking part in The Brilliant Breakfast, that will certainly be true. Whether you're into the toast and jam, fruit and cereal or your prefer the savoury eggs, sausage and beans, it's time to whip up a storm. By order of the King.
OK, the "By order of the King" made it all sound a bit medieval, but technically that's true. King Charles' charity The Prince's Trust is running The Brilliant Breakfast event until October 16. They're encouraging all of us to host a morning munch and all money raised goes to supporting disadvantaged young women.
The charity said: "No matter what adversity or challenges they may be facing - from leaving care to struggling with issues such as long-term unemployment, poor mental health, poverty or even homelessness - The Prince's Trust is on hand to help. Young women all over the UK can access The Trust's free courses to help build their confidence and skills and be supported into jobs, self-employment, education or training."
We like the sound of this – so how do you get involved? First off the charity does say you can always host next week if you won't have time to pull anything together this weekend – phew! Then you need a location (your kitchen, a café, your church) and a guest list (friends, neighbours, family, church community).
They then suggest that you send around a link for people to donate with the invitation. That way even if they can't attend, they can still chip in (smart). The charity said: "No donation is too small and everyone is welcome. Together we can change young women's lives." You heard them – get cooking for this egg-cellent cause! Sorry… too hard to resist.
To throw your own Brilliant Breakfast, you can download a hosting pack here. Or, if you would just like to donate to the great cause, you can do so here.

Lauren Windle is a journalist, author and presenter who focuses on faith, recovery and love. Her debut non-fiction book Notes On Love: Being Single and Dating in a Marriage Obsessed Church (SPCK) is out now.
View full Profile