Suzie Kennedy says we put far too much pressure on famous faces to be perfect and thinks this might be a good time to question why we put them in place of God in our lives
If you are anything like me and spend some (and by some I mean rather a lot) of your day scrolling on Instagram, you will be accustomed to seeing the faces of the A list celebrities giving us their worldly wisdom about relationships, work, friendships, and life in general. We, the public, seem to feel that because a person has made a few good songs or films that they know the secret to a successful life.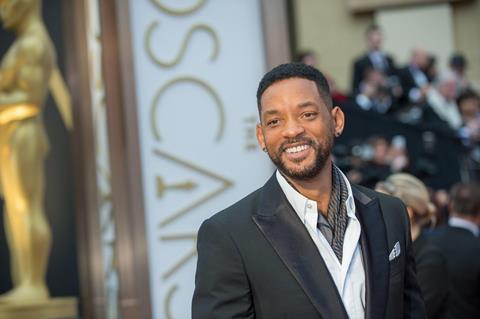 Sunday was the night of The Oscars. Usually, we expect to sit down and watch as the rich and famous fawn over each other at Hollywood's biggest night of the year. Viewing figures for the Oscars have plummeted over the years, yet on social media we are inundated with pictures of who wore what and who said what. The public interest in what celebrities say and do is still high, regardless of the reported loss in (viewing) audience figures.
But this time, there was more reason for it. We woke on Monday to scenes I never thought possible; the actor Will Smith punching comedian Chris Rock on stage. In case you have been hiding under a rock and don't know, this incident took place after Rock made a joke at the expense of Will's wife, Jada Pinkett-Smith. The shock rippled across the globe. As I looked over at my fellow commuters on the tube, I could see their phone screens lit up with the faces of Will Smith and Chris Rock in the middle of the action.
In the last 48 hours, people have shared their (often unasked for) opinions about whether Will was right to do what he did: Should his Oscar be taken from him? The fact that Will Smith later won the award for Best Actor seemed overshadowed by his violent act and there was more than a smattering of suspicion as to whether that award was in fact represented by his behaviour on stage (Was it real or staged?). Everyone had an opinion. But the biggest shock is that no one expected this behaviour from Will Smith; a man who constantly features in inspirational memes about how to behave in life. Will also appeared in his wife's TV show Red Table Talk, openly discussing their relationship. He was in a god-like position and his consistency in the public eye meant many looked to Will Smith for words of wisdom. Young men idolised him and wanted to be like him.
And yet, here we are, reminded that he is not a God. Will Smith is a man, a flawed man who recklessly gave in to his feelings on the world stage. Putting celebrities on pedestals is not a new phenomenon, but with 70% of young people identifying as without faith (according to a recent BBC poll), the need for guidance on how to live has moved away from God and His word and towards celebrities. Young people are told by celebrities to live by their truth. Not the truth. Live for what feels good, not what is good. They are told that their feelings matter and to be led by them.
On Sunday night at the Oscars, Will Smith did all three. His truth was that he was angered at Chris Rock's words and he did what felt good to work out those feelings. Sadly, this overshadowed what would have been an amazing night for him, winning an Oscar for his portrayal on screen of Richard Williams in the film, King Richard, about the Williams sisters and their tennis careers. Instead, he left us stunned by his off-stage, on-stage performance.
The thing is, when we look to false gods for guidance, we will only be disappointed. There is only one truth and that is the truth we find in Scripture; the Word that is Jesus Christ our Lord.
James 1:21 'Receive the word of God with meekness as it has the power to save your soul'