Author of You Can Be Happy Again Delia Gould explains the most important step in her recovery after her husband had an affair with her best friend.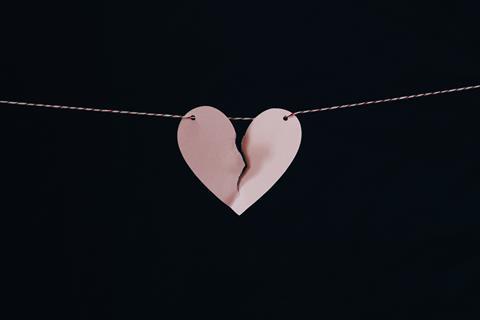 Have you ever had an experience when you felt like your whole world was falling apart? That is how I felt when my husband had an affair with my best friend and even had a child with her, while being a prominent leader in the church. Married for more than ten years, we built a life together; God blessed us with our own home, own business and two wonderful sons. Life was good.
I then noticed a change in the relationship dynamics between my husband and my best friend. Three years later, I found out they were having an affair. It was one of the darkest moments in my life. But through it all, God showed me that he was right there with me. He sent someone to catch me, when I fainted and was falling to the concrete ground. He spoke to me through dreams and even used my nine-year-old son to give me three bible texts, at one of my lowest points. They were; Romans 8:28: "And we know that all things work together for God to them that love God, to them who are called according to his purpose." Philippians 4:13: "I can do all things through Christ who strengthens me." And finally, Job 23:10: "But he knoweth the way that I take; when he hath tried me, I shall come forth as gold." These brought great comfort and hope and reminded me that God was with me.
At one point I cried so much, that I began to vomit uncontrollably.
One of the major things that really helped me to find happiness again, was when I forgave them. As you could imagine, while going through this ordeal, I was heartbroken and fell into a great depression. Whenever I met them a pressure of negative emotions rose up within me; bitterness, anger, rage, hatred, sadness, frustration, resentment, all came together. At one point I cried so much, that I began to vomit uncontrollably.
One day I was speaking to another friend whose husband was also unfaithful. I told her what I was experiencing. She said: "You need to forgive them." From that day I had many sleepless nights thinking about forgiving them. Those words kept replaying in my mind over and over again. I knew she was right. God will not even accept our offering if we do not forgive. The Bible talks about this in Matthew 5:23-24, saying to leave your gift at the altar and go to reconcile with the person who has hurt you, then come back and offer your gift. Also, if I didn't forgive them God cannot forgive me as expressed in the Lord's prayer.
I knew as a Christian, this was very crucial. For months I struggled with this seemingly impossible task. I knew that there was no way I was able to do this in my own strength. I needed divine help. At nights when I woke up and could not sleep, I would lay in my bed and pray asking God for the strength I needed to forgive them. After many sleepless nights and battles in my mind I decided it was time for me to forgive. That day, I called them, one at a time, and offered my forgiveness. From that moment on, I have never had such negative emotions whenever I saw them together. Those feelings had instantly stopped, all because I chose to forgive.
That day, I called them, one at a time, and offered my forgiveness.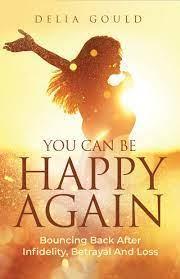 God gave me the strength to move pass this experience, to accept the things I cannot change, let go of the past and focus on my future and he made me happy again. No matter what you are going through, he can do the same for you. Now, I am on a mission to help other women find happiness again, by turning a bad situation into something good and use it to help others get through difficult situations. That is why I wrote my book, You Can Be Happy Again: Bouncing back After Infidelity, Betrayal And Loss. I have found freedom and joy again, and I believe you can too.

Delia lives with her family in the United Kingdom but her roots are from the beautiful Caribbean Island of St. Vincent and the Grenadines. She is a proud mother and a qualified accountant, with over twenty years of experience. For more info go to https://deliagould.com/
View full Profile