Rev. Jo Trickey relates to Helen Skelton's decision to call time on her radio show, after making a similar choice of her own.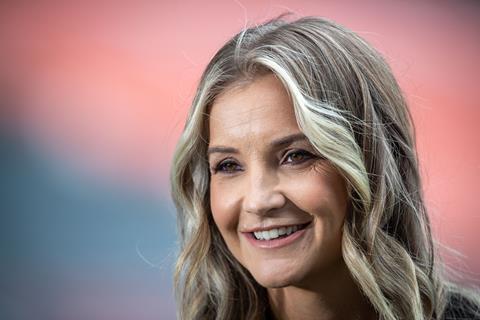 Helen Skelton made headlines this week declaring "the juggle is real". She's not stepping back from everything, just from Sunday morning radio slots. This single mum to three kids has just left her dream job to spend more time with her kids, choosing to stand on the sideline of her eight-year-old's football pitch, cheering him on.
None of my mum friends are surprised by this kind of decision. It's the kind of dilemma that faces us every day. We agonise over it at the school gate.
"How much work is too much?", "What can I do around the kids to earn a little more? It's got to be flexible." "How do you manage being a full-time mum?" "How are you and Steve managing [insert latest drama]?" "Can you make sports day?" "How are you covering next week's school strike?" "What are they doing about your maternity leave?"
None of my mum friends are surprised by this kind of decision.
Endlessly sharing with each other to try and make sure all our kids thrive. Playdates, outings, birthday parties…. And somewhere, hopefully, some time for yourself. Is there a magic solution? A perfect balance?
Helen Skelton's not the only celeb to be real about the challenges. Stacey Solomon and Marie Kondo, two incredible mums who have made headlines with the organisational skill and desire to help others, have also admitted it can all get too much. Solomon is "burnt out" from social media. Kondo has 'kind of given up' on her tidying system after having her third child. Honestly, I feel kind of relieved that even these amazing women have limits.
As an ordained Anglican priest and mum, I stepped back from church leadership shortly before our oldest started school, gaining back evenings and weekends to spend with her in this key season. I still work full-time in a church context but it's more nine-to-five, with fewer intrusions on family time.
My faith in Jesus helps me in those moments when I wonder if I've made the "wrong" decision.
My faith in Jesus helps me in those moments when I wonder if I've made the "wrong" decision. I know I can't possibly get everything "right" (if there is such a thing) for all of my family all of the time. But I know that God loves them, and me, loves us all more than we can imagine. I make my decisions prayerfully (sometimes after the decision) and try to build a place where we can all flourish, we can all make mistakes, know forgiveness and we are all loved. I'm trying to echo the kind of relationship God offers me.
Rev. Jo Trickey is a church advocate for The London Institute for Contemporary Christianity - find out more about their work here.

As well as being ordained, Jo's got a lot of letters after her name — she's got an undergraduate degree in English Language and Literature, a master's degree in Theology and another in Theology, Mission and Ministry. She's a pioneer and has run her own small business, spearheaded student ministries in several large churches, and set up internship schemes. She also has lots of experience encouraging young adults, as well as preaching in parish-based and diocese-wide ministry roles in Guildford and Newcastle. This combination of practical expertise and in-depth theological knowledge make her an invaluable part of LICC's Church Team. As a Church Advocate, Jo uses her skills to help churches grow a whole-life disciplemaking culture, including through meeting leaders and speaking at services and conferences. She has a particular heart for equipping young leaders and encouraging women to be fruitful and faithful disciples, right where they are.
View full Profile