Disappointed by the unexpected COVID-induced changes to their plans, Amanda and Nathan Savory prayed for guidance and decided to take a risk and start a business.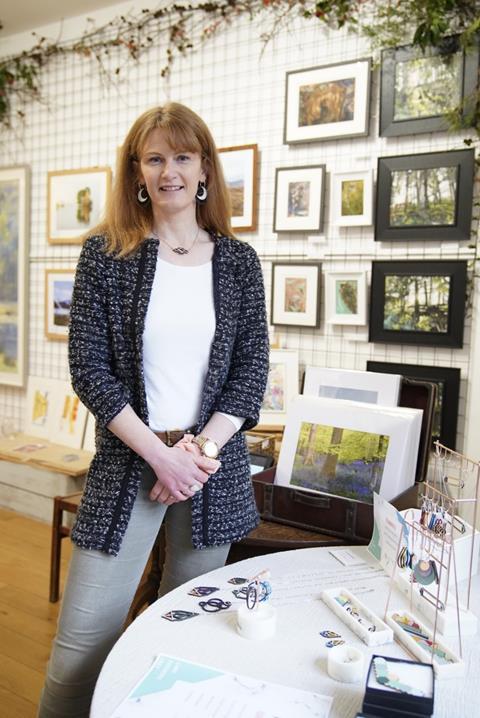 It was March 2020, flights were booked, our final belongings stored across the attics of various friends. Destination New Zealand. We were six months into marriage and an adventure was calling. My husband, Nathan, had quit his job as a laser technician in a rural Scottish town, for us to travel. I was working at a group of outdoor centres in marketing.
Then the lockdowns started… flights were cancelled, plans delayed indefinitely. Would we ever make it to the place down under that we felt God had called us to? Nathan found himself without employment in the middle of a lockdown. It no longer suited his employer to have him back working there.
As the restrictions were extended, Nathan slowly plunged into a fog, with seemingly no clarity on what he would do next. Would we need to move? 'What are you already good at? And what can you do already - or do right now?' I asked him. 'You don't necessarily need to start something from scratch.'
He replied: 'Photography… and maybe jewellery? But I've just given my old digital camera away thinking we were going to NZ!'
We would take our allocated one walk a day along by the ocean, and spend time talking to God and each other. Someone had prompted us to increase the boldness of our prayers and pray more specifically for the desires of our heart. So we did two things. We wrote down 'our vision board' together - dreams we felt God put on our heart - and we would pray over it each day. We also got more specific and audacious with our prayers!
We wrote down 'our vision board' together - dreams we felt God put on our heart - and we would pray over it each day.
One evening, as we walked, talked and prayed, we said: 'God, would you give us a camera? If this is something Nathan is meant to pursue, would you find a way for him to do this?' We had nothing to lose! A casual zoom conversation with a friend of mine the following day (who happened to be a photographer) sparked a series of questions. The call ended with her gifting a Nathan a high spec camera body for free. It was nearly the same camera Nathan had his eye on - but the better version! Our friend knew nothing about our prayer at the time.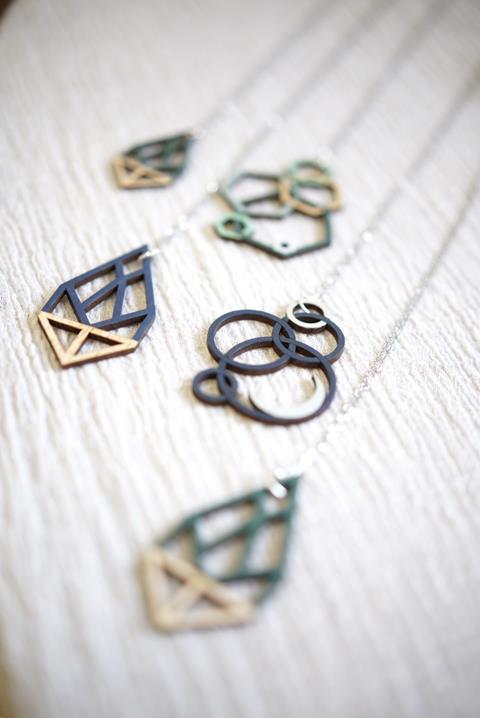 This answered prayer caused us to feel God had given us favour in pursuing our creative endeavors, and to walk ahead in this. Nathan's creativity started to kick in and hope was no longer deferred. As a laser technician, he'd had a bit of fun making laser-cut wooden jewellery for me as gifts, and friends had always asked how they could get hold of a pair.
He decided to take a risk. He would reach out to his previous employers, and ask if they would be willing to be seed sowers. Would they be kind enough to produce some laser-cut earrings from his designs (still lockdown!), which he could then paint, add silverware, and market? They were. (Thanks Pop-Up Designs!)
A business was born. With a new camera in hand, and me modeling our earring designs for social media, Nathan had unwittingly launched his new business, N J Savory Design! Soon, it was not just friends of friends but strangers too buying our jewellery. Using lockdown to teach himself how to design a website, he'd soon started his cottage industry from our house, managing the website, the inventory, and more.
Life often takes an unexpected turn but sometimes those turns are God directing us to something even better.
Finally, Nathan secured a job working with wood which had been on his dream board. At the company we prayed for too. So we moved. We thanked God for the encouragement he'd given us a year earlier. A visiting speaker picked Nathan out of the congregation at a Filling Station event and gave him a prophetic word. She said: 'I see you holding wood in your hand, and God has said you are a master craftsmen. Look at Exodus and how God describes the Tabernacle.' This same theme continued to pop up.
The adventure continues with the jewellery. We don't yet know where the business will go but we trust He will lead. Life often takes an unexpected turn but sometimes those turns are God directing us to something even better.

Nathan & Amanda Savory live in the Lake District. Nathan is a wood turner, and in his free time he's a freelance photographer and jewellery designer. Working as a laser technician in Scotland he started to design earrings made out of beech wood as unique gifts. Amanda currently works for The Filling Station, is writing a novel, and setting up a coaching business for young adults - and working for N J Savory Design!
View full Profile