The Strictly Come Dancing final 2021 was an historic moment in television, and it was especially significant for the deaf community. Deaf actress Rose Ayling-Ellis and her professional dance partner Giovanni Pernice defied all expectations by winning the trophy on the night, and they deserved every inch of the glitterball!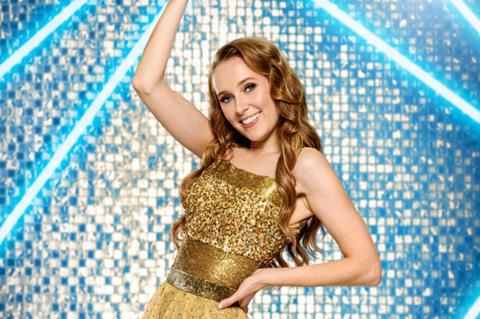 Please note that the deaf community also includes those who are hard of hearing.
I must confess that back in week one, when I saw Rose on TV for the first time, I asked myself, how? How will she be able to dance when she can't hear the music? How will Giovanni be able to teach her? And then came the 'silent moment' in that dance! Not only did Rose allow us a glimpse into her world, but she went on to say afterwards that "it's a joy to be deaf". This turned on its head the mistaken assumption I had held that deaf people were somehow 'less able' and more 'unfortunate' than those with hearing.
Being deaf is not the problem
Many deaf people agree that society often creates a bigger challenge for deaf people than deafness itself. The Royal National Institute for the Deaf (RNID) cites difficulties with lip reading, poor lighting, missing public speaker announcements and relying on touch for getting attention, are just some of the obstacles which can cause frustration and exclusion for deaf people.
Despite there being 11 million people in the UK who are either deaf or hard of hearing, less than 10% of us know more than two words in British Sign Language (BSL). However, since Rose first appeared on Strictly, one firm offering BSL courses has reported a 2,000% increase in enrolments, so perhaps things are about to change.
How can hearing people help the deaf community?
Sarah Clarke, who is profoundly deaf, is a trustee for Christian charity Go!Sign which aims to advance the gospel of Jesus among deaf people and promotes participation of deaf people into church life and communities.
Sarah said: "When I teach deaf awareness in churches, I encourage hearing people to smile. It makes a big difference to meeting deaf people. Some hearing people try so hard that they forget to smile and be friendly, which is so valuable".
The RNID offers some general advice when communicating with deaf people; face the person when talking, speak clearly (not too loudly, slowly or quickly), move to a quieter area and with better lighting if possible, and write things down if you need to.
What should Christians be doing?
As Christians, we are called to welcome one another as Christ has welcomed us (Romans 15:7). This means that nobody in society should feel excluded, especially in church. Sarah said: "Hearing people need to work with deaf people so they are included in leadership positions and not just encouraged to serve in 'easier' roles such as making refreshments".
Perhaps providing speech-to-text technologies in the workplace, or learning a few phrases in BSL, or giving a little extra time to the person at church who you know can barely hear you, may seem like a bit too much effort. But it is the responsibility of hearing people to take simple actions that will allow the deaf community to feel like they are finally being heard.
Further information:

Ali Lawrence is a freelance writer who lives on the South Coast in Dorset. She has a BSC (Hons) in Psychology and is a qualified accountant, but she's most passionate about her role as mummy to her two little miracles.
View full Profile