Editorial from September 2021
Hello!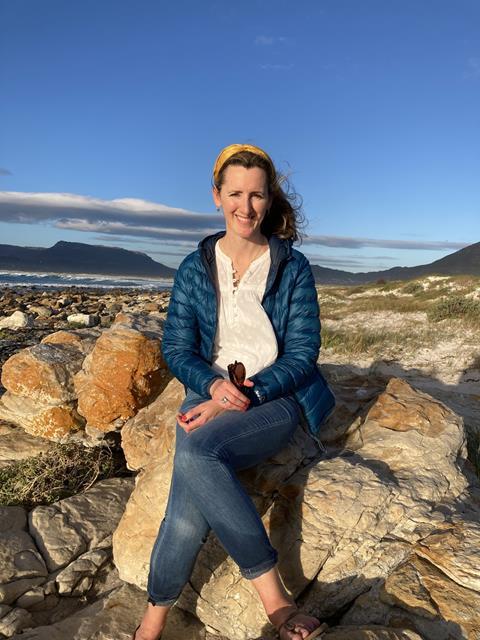 I will be covering as editor for the next few months, and I am really excited to be part of the Woman Alive team.
I have been thinking about identity recently. Not only because it's the theme of this month's magazine, but also because my outward identity has suddenly changed. A few weeks ago I got engaged! I am in my early 40s, and never been married before. Changing from being a single woman to becoming a wife feels like quite a significant change of identity.
The story of meeting my soon-to-be husband has God's fingerprints all over it, and the relationship has been a beautiful whirlwind romance, one that I could not see coming at all.
It may seem obvious, but I am learning I cannot base my identity on my relationship status. I am not worth more now that I am in a couple (I think I subconsciously believed that to be true in my many years as a single woman). Even now, in all the joyful anticipation, I am learning to keep my eyes on the One who gives me a secure identity as his daughter, who calls me, and you, chosen and lovely, no matter what.
Maxine Hallet talks of the transforming power of God's love as she grew into her identity as a daughter of Christ (page 26). I loved interviewing Sharon Bricker (see page 33) who adopted a baby girl, born with no legs. Her identity was never in what she could not do and she has gone on to achieve amazing things.
Joyce Meyer (page 7) and our profile interview with Katie Piper (page 10) both remind us of the importance of loving ourselves, and that identity is not skin deep. I hope this issue is an inspiring read.
On another note, the beautiful new Woman Alive website − womanalive.co.uk − goes live this month! It's full of all your favourite magazine articles plus regular content addressing the issues of the day. Not only are we bringing you a new website, but you will now be able to access this magazine via our app on your phone or tablet (search 'Woman Alive' on the Apple Store or Google Play). You'll need to register, but all subscribers get free access to the website and app.
Please take a look and let us know what you think.
Jemimah Wright
Acting editor