Tania Bright believes National Adoption Week (18-23 October) is a great time to alert society to the amazing opportunity we have to give vulnerable children a loving, safe and stable home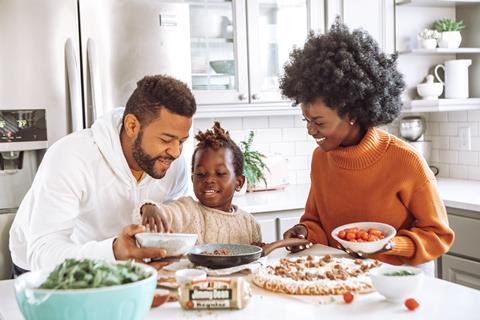 I am an adoptive mum of two children with additional needs, and it's my great privilege to love and support these precious kids as our lives entwine together and we muddle through life as a family. I couldn't do it without the support of my wider Church family and my friends, who are there to celebrate the highs and pick us up during the lows.
As CEO of Home for Good, I also have the joy of hearing story after story of people all over the country stepping forward to adopt. I will never get bored of hearing about people opening their hearts and homes to vulnerable children, responding to the need and creating new families.
Just recently we celebrated with a couple who, after adopting a three-year-old boy with additional needs, including Down Syndrome, have now adopted another little girl – also with Down Syndrome – who needed a home. They are amazing Home for Good champions, volunteering their time to share their story and inspire others to step forward.
Heading to Downing Street
This week I was invited to No. 10 Downing Street for a reception hosted by the new Minister for Children, Will Quince MP, to celebrate National Adoption Week. It was a time of listening to children, their carers and leaders in the sector. The minister also shared his thanks for all those who are working tirelessly to improve the lives of vulnerable children and young people.
It was a profound and moving morning together, and a reminder that lives are transformed not only by the incredible people in local communities who step forward to offer a home to a child in need, but also by those in power who can affect policy and legislative change to ensure that children in care are safeguarded and protected. There is much work to do.
More adoptive parents are needed
Every 15 minutes a child enters the care system in the UK. Many will have experience neglect and abuse. All will have suffered trauma and loss. More than 2,000 children are waiting to be adopted in England and about 50 per cent have been waiting 18 months or more to be matched. Many are over the age of three – they know they are waiting.
The need for more adoptive parents is ongoing and growing. Home for Good's vision is to find a home for every child in the UK who needs one, and we believe that the local Church has a significant part to play in responding to the biblical mandate to offer radical hospitality and to care for the vulnerable.
The Church has an important part to play
Christians often tell me they're concerned that they will be discriminated against because of their faith. Home for Good is on a mission to enable prospective adopters and foster carers to be confident in the positive aspects their faith brings to the table. We champion these benefits to social workers through our faith literacy training, helping local authorities see the Church community as an amazing source of safe and loving homes for children. When articulated well, faith is viewed positively, and Christian carers should not be deterred from stepping forward to adopt.
At Home for Good we believe that our vision is utterly achievable with the help of the local Church. We hope you will join us on the journey!

Tania Bright (affectionately known as Tarn) is CEO of national fostering and adoption charity Home for Good. She serves on the board at Essential Christian, Restored and Kyria, and is on the national leadership team at Edge Ministries. Tarn is adoptive mum to two incredible boys, and together they enjoy mudlarking and supporting their inner city farm.