Having lost her son to suicide, Jill Baker marks World Suicide Prevention Day (10 September) by placing a lit candle in a window. She invites us to join her, and to reflect on the way we talk about suicide and support those around us who are struggling. She believes we can do better.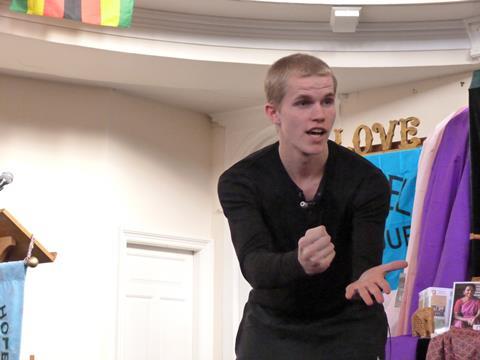 Suicide is the leading cause of death among young people in the UK, with men three times more likely to die in this way than women. Before 2012 I hadn't heard of World Suicide Prevention Day, but in July of that year our much-loved youngest son, Peter, ended his own life at the age of 18, and our lives were altered forever. His death came as a great shock; not least because Peter was full of life and energy most of the time, and that's how people saw him. UK-based charity PAPYRUS, the only UK charity specifically addressing youth suicide, had made contact with us. Through it we learned of other work going on around the world to raise awareness of the number of suicides, which total around 700,000 per year worldwide.
What can be done?
If I'm honest, the phrase 'suicide prevention' has a hollow ring to it for me, for it seems to sharpen the grief – and yes, the guilt – that Peter's suicide happened; that it wasn't prevented. Could it have been? Over the years I have trained myself to see that question as a dead-end road, the exploration of which cannot bring life, so I won't go there. Besides, Peter was full of life and energy most of the time, and that's how people saw him.
But I also know from the many people I have spoken to since Peter's death that for every young person who ends their own life, many others have contemplated or attempted it. Something has intervened and they have lived to find ways through the nightmare. So, yes. Very often, something can be done.
Talking about suicide is where I start. Almost ten years along the road, I am still talking and writing about suicide regularly. That can be painful for me and for those with whom I engage, and I know some find it embarrassing. Within society and also the Church, suicide has been seen as a source of shame, and those carrying the heavy burden of grief have been further weighed down and made to suffer by callous, unsympathetic attitudes. Some have responded by keeping the cause of death a secret, leaving it to quietly fester for years or decades. Let's break down that taboo and stop treating suicide as a crime (so please don't say committed suicide) or a sin. Suicide is a tragedy, resulting from illness.
Spark a conversation
Perhaps you will join me today in lighting a candle and remembering those you know whose lives have been scarred by suicide. You may know someone who needs to be listened to and loved now, or you may have an opportunity to initiate a conversation that could change attitudes and even save a life. Each flame is a step towards pushing back this darkness.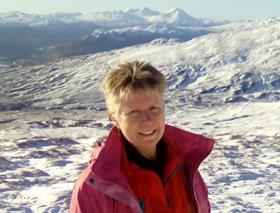 Jill Baker is a Methodist local preacher and pilgrimage leader based in Glasgow. She enjoys being part of the small but friendly Methodist Church in Scotland and relaxes chiefly by walking in the mountains and gardening.
Image: Peter giving a dramatic portrayal of the story of Esther at a church in York