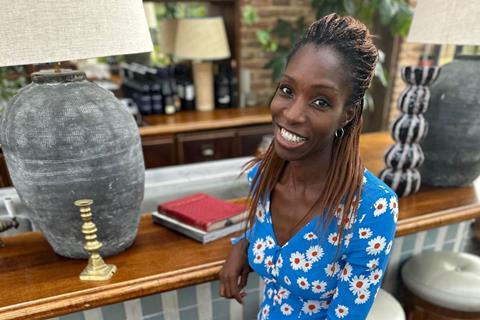 You know how the power of life and death is in the tongue? (Proverbs 18:21). Well, I'm absolutely regretting my throwaway comment in the June issue of Woman Alive in which I ascertained: "Yes, it's probably going to rain this summer." And rain it did. I went to France for a blissful hot week in early July and when I returned it rained pretty much non-stop for about six weeks. I've learned my lesson.
Now we are into autumn I am leaning into the weather – whatever that looks like! – and shall be glad of any residual summer heat that lends itself to this otherwise cool and cosy month. With the new season I have also changed my skincare routine and, being of Nigerian origin, I was excited to discover Daughters of Botany, an oil-based skincare range founded by Sotonye Odugbemi. Sotonye is the daughter of a botanist who believed in the bountiful properties available in nature and used plants from her own tropical garden on the southern coast of Nigeria. Daughters of Botany targets skin problems including dry, irritated skin, eczema, razor bumps and ingrown hair. People have also been using it during pregnancy and the smell of the chocolate-scented golden body oil is quite frankly heavenly.
Despite my golden-retriever style enthusiasm, I want to assure you that this is not a sponsored editorial! I started using products by Daughters of Botany long before we featured her, but you can read more about this wonderful brand and the incredible woman behind it, on page 32. Find out why the Rescue & Repair Balm might be just the thing you need to beat dry skin this season.
And remember, the Woman Alive podcast is available on Premier.plus, Spotify, Apple Podcasts or wherever you get your podcasts. In each episode I invite three women to talk about a trending article published at womanalive.co.uk and we attempt to answer your questions on sex and relationships*. Please do rate and review the podcast!
Love and blessings,
Editor + Creative Director
Tola Doll Fisher
*Email us at womanalive@premier.org.uk if you have a question for us! All questions will be published anonymously.

Tola-Doll Fisher is the creative director and editor of the Premier Woman Alive brand. Tola is also the author of 'Still Standing -100 Lessons From An 'Unsuccessful' Life' (SPCK).
View full Profile