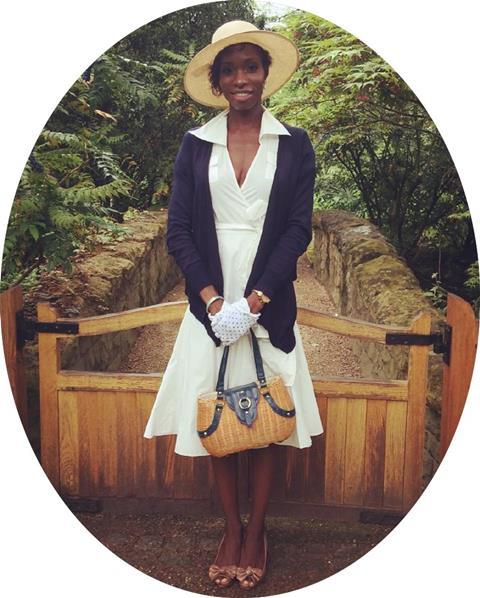 At 6pm on Thursday 8 September I went for a walk after work, leaving behind my phone and any connection to emails or social media. Incessant rain had been pouring all day and my inbox had been relentless with emails about the Queen and her health.
At that point, her passing felt like a "when", rather than an "if" and we were all on standby, waiting for that announcement. It all felt very tense.
Shortly after I left, I walked through a traditionally quiet part of my neighbourhood and suddenly a church bell began to ring. At once, I knew the announcement had been made.
People have since reported seeing rainbows on this day, which is a common occurrence after rain, but the sky I looked up at was clear apart from perfectly formed clouds and a gentle blue skyline.
In that moment I was reminded that rain clears in the same way that tears do and, more often than not, both give way to something healing and beautiful.
This quiet observation allowed me to take a breath and start to process the aftermath of the announcement of the Queen of England's death, and my own feelings about it.
The BBC news stream reported royal biographer Robert Hardman, author of Queen of Our Times as saying: "Today's news about the Queen's health has reminded us of her importance to the country and our affection for her." In this issue, you will see that reflected as we give space to your memories of and interactions with her.
The Queen has been commonly praised for her sense of duty and so we remember that by making sure we also look ahead to her successor, the now King Charles III.
We all have much to learn about the new king but I'm personally encouraged by his work through his charity foundation, The Prince's Trust, which has done an incredible amount to help young people in business, and also his company Duchy Originals, which he founded in 1990 principally to sell organic produce.
It has been reported that polls show the new king has not been a particularly favoured member of the royal family, presumably because of the strong public support for Diana. But I think it's important we allow him to move on from the past and pray for the heavy crown he now wears for the future.
Tola-Doll Fisher
Editor + Creative Director

Tola-Doll Fisher is the creative director and editor of the Premier Woman Alive brand. Tola is also the author of 'Still Standing -100 Lessons From An 'Unsuccessful' Life' (SPCK).
View full Profile