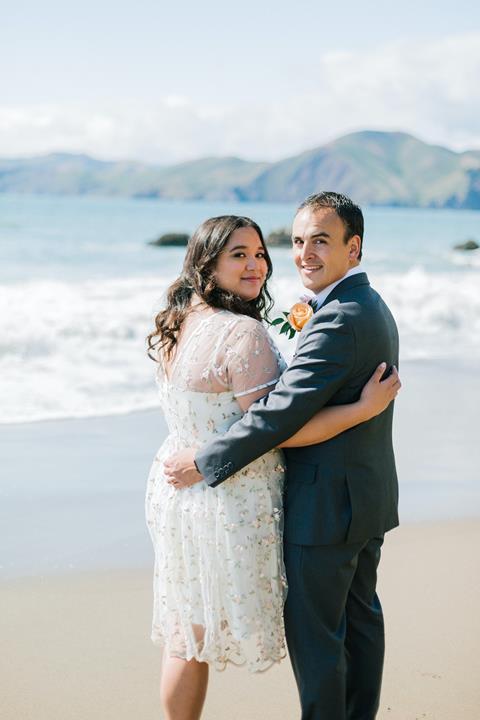 From the beginning of lockdown on the 23rd March through to the 3rd July, the ONS has estimated that 73,400 weddings have been postponed. This will inevitably have been a huge disappointment for couples, not to mention the headache of rearranging everything without any clear idea of when the ban might be lifted.
However, from the 4th July, the ban on weddings was lifted but as you might have guessed, this isn't a straightforward return to how things were, this is marriage, lockdown style! Ultimately, weddings need to be held in a COVID-19 secure environment and in line with social distancing guidance and there's a 3,500-word document that tells you how!
So, if you've been waiting to lift the pause button on your wedding day, here's a summary of what you need to know:
What can I expect from the ceremony?
The ceremony should be limited as far as possible to the parts of the ceremony that are required for a legally binding marriage and kept as short as possible
No more than 30 people (including the celebrant and photographer) should attend and only in a COVID-19 secure venue that can accommodate this number
All activity linked to the marriage ceremony should adhere to social distancing guidelines – 2m or if not possible, 1m with risk mitigation (wearing a mask)
Spoken responses during marriages should not be in a raised voice due to the risk of transmission from aerosol/droplets
Books, reusable and communal resources such as service sheets should be removed from use
Can the bride be walked down the aisle?
People from different households should maintain social distancing between one another. This means, brides can only be walked down the aisle if the escort lives in the same household, otherwise, the escort must walk behind/to the side of the bride, observing social distancing rules
Can rings be exchanged?
Rings can be exchanged but hands should be washed before and after this part of the ceremony and the rings should be handled by as few people as possible
Is singing and/or live music permitted?
Singing, shouting and raised voices and/or playing music at a volume that makes normal conversation difficult or may encourage shouting – even if wearing face masks should be avoided
Musical instruments that need to be blown into aren't allowed. Other instruments, such as an organ or piano can be played but must be cleaned after use
Are receptions allowed?
Receptions of sorts can take place but limited to groups of up to two households indoors, or up to 6 people from different households outdoors.
We all want our wedding day to be one of the best days of our lives. I know that was true for me and I loved choosing my dress and having a party, but it was that moment of committing my life to my husband and he to me before God that will remain the part of the day that held the greatest and life changing significance to me.
At Marriage Foundation, we have long been championing the commitment of marriage for the good of society…especially our children. Despite the fact that marriage is three times more likely to succeed than cohabitation, the trend away from marriage continues. One of the reasons often given is the cost of a marriage. What people really mean, is the cost of having a wedding which is now estimated to be anything between £18,000 - £32,000! With the poorest in our communities suffering the most from the disadvantages of family breakdown, perhaps these times of imposed change will once more bring an emphasis on the importance of the promises of commitment that a couple make to each other, rather than the expense of the party.
Marriage Foundation is a national charity, launched in 2012 in response to the epidemic levels of family breakdown. For their latest research, news and updates, please visit marriagefoundation.org.uk
Photo by Kevin Lanceplaine on Unsplash