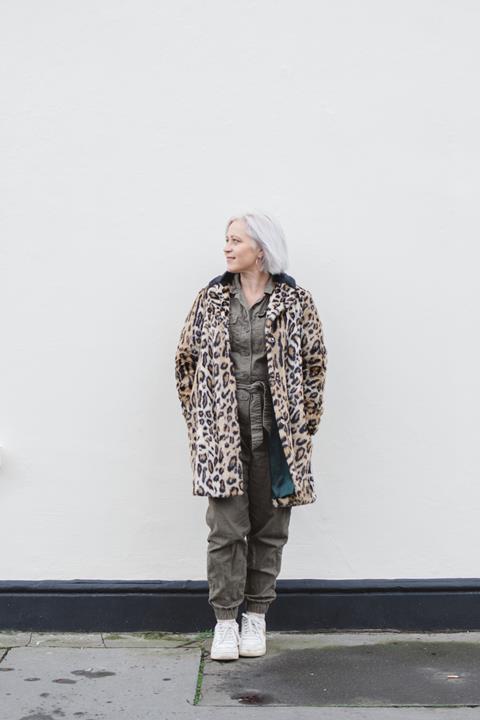 Growing up we moved around a lot so I don't really see myself as coming from anywhere. We lived in Croydon, Redhill, Caterham and a few other places before I ended up in Brighton at the age of 19. My secondary school days were in Crawley. Life at school was pretty tough as a Christian, but these days I think children have it much harder. I have three kids currently in school and it can be really difficult for them. I think my way of working things out was to sit at the piano and write and sing. Beth Redman, who was in the year below me, remembers me singing my own songs in school assemblies. I don't remember being that confident back then but I must have been!
My parents became Christians while they were living in Australia; mum first and then dad. I think they returned to the UK because they wanted to be a witness to their own parents. _As we moved houses, we moved churches but they were all Baptist or Evangelical in their structure. Sunday was my favourite day of the week. I became a Christian when I was five and soon after we moved to Caterham. At the age of six I was baptised in the local swimming pool.
There was consistency in my faith in terms of church and church life but there was a blip when it came to boys. _I just dated way too many. I put much of my heart and life into relationships. I loved God, was passionate about living for him but I was still learning. I just gave my heart away and allowed boys to be part of my identity I guess. It was a heart issue and that's the bit I regret.
Faith is a journey. God reveals, we respond. As he reveals more of his heart, we in turn respond to what he has shown us. When it came to this part of my life, I needed his revelation to change. He was patient with me. Even when he did show me, I still messed up! But his grace was far greater and brought me through.
My experience of worship growing up was a little different to how it is now._ I came from a background where you would stand up, sing the song through twice and sit down. We loved God, we were genuine but I didn't really get a taste of anything different to that until I was about 17. That's when I began to experience something more as we sing to, worship and approach God.
The combination of singing and telling people about Jesus was part of me even before I realised it. When I was young I sang a lot around the house and my parents told me they had a feeling that I would do music. When I became a Christian, I called my grandma and told her what had happened. She replied, "Oh, that's nice, dear, so am I." I then proceeded to tell her why she wasn't! I'm an evangelist at heart and I've always wanted to tell people about Jesus through song.
Although I knew I was called to be a singer, I had no clear picture of how the future would unfold. _I had no connections but I remember when I was 16 or 17, walking past the main barn at Stoneleigh Bible Week and thinking: "I wonder what it must be like to sing on that stage." Three years later, I was up there, with no real explanation as to how that had happened! God has been really kind opening doors. At the age of 18 I took a year out and worked with Youth For Christ, doing a thing called TVB (The Vocal Band). We went in to schools around the country singing songs and preaching the gospel. When this finished, everything went silent. I didn't know what was going to happen.
I was temping, doing night shifts at Gatwick Airport. Then a friend called, inviting me to go with him to audition for the Christian rock band Phatfish. The guys seemed to play a lot of riffs and I wondered if there was any room for the vocals! Dave Fellingham then sat me down and shared the vision of the band – to be salt and light in pubs and clubs and to be involved in worship at the local church. Both those things resonated with me. So a couple of months later I was in Brighton.
And that's how I met my husband! _He was the drummer of the band. We dated for a year, split up for a year while still in the band, then we dated again for a year, got engaged and then got married. It was not all plain sailing, that's for sure! The year that we were not dating was not great for anyone, but we made it through and, 21 years later, we are still in Brighton, pursuing the next part of our adventure together.
My parents were really good about me being in a band – they not only released me but encouraged me to pursue my dream. _As the eldest of five girls, I'm not sure I realised the impact it may have had on my siblings. It's easy if you're the first to leave the nest. I never knew what it was like to be the one left behind. I'm a bit more sensitive to that now I've got children of my own; just seeing the dynamic of how that works as a family. At the time I remember having a conversation with my mum. She affirmed God's calling on my life but, because I lived in a village in the middle of nowhere and had no contacts, she made sure I had some secretarial skills so that I could always get work as I waited for the next opportunity to arise.
Phatfish was a band for 20 years!_ In 2014 we did our final gig together. We did not end because of a bad relationship or anything awful. We finished strong. We just felt God speaking about closing a door and opening a new one. So we were being obedient to that. God did so many wonderful things through Phatfish and I am so grateful for our time together. We're still great friends and it wasn't comfortable to change things but sometimes being obedient isn't very comfortable, as I'm sure you know.
My new single 'Jesus you're with us' talks about new seasons and change._ I wrote this a little while ago with a couple of friends. Both inside and outside the church, there is suffering. There are trials. There is difficulty with health, marriages, relationships, loss. But I've found that sometimes within church walls, people find it hard to be honest about what's going on. Either we don't bring it into the light because we're afraid of what others will think or we're not even honest before God. This song reminds us that God is with us through everything. Jesus didn't promise that everything would be easy once we're Christians. However, he did promise to always be with us. The song is a prayer really, for us to know that there is an invitation to come to God; that he's with us all the way through the highs and the lows.
One of the seasons of change I experienced was having children._ We have Jesse, aged 15, Ella, aged 12 and Jude, aged 9. Parenting has been a huge learning curve for me and has stretched me in so many ways! Who knew you could experience so many emotions?! As our family has grown there have been moments of wondering if we could still continue with leading, singing, speaking and, to be honest, if it was just down to me, I'm not sure we would have made it! Our children are definitely our most important 'calling'.
The thing that has allowed Nathan and myself to still be able to do continue with the other part of our 'calling' has been a massive support network. Without friends and family helping us I would have had to put everything on hold. Asking for help and allowing people in is often difficult. We can be held back because of our pride, wanting to be in control and do everything ourselves or even just not wanting to impose. But I've learned that it's good to share the load. People can always say no and, actually, often people love to help. You might even be releasing someone into part of their calling by allowing them in to help! We have been intentional in asking, but also building family and community as we've asked.
With the way our life is, I'm very good at asking for help now._ If you are somebody who likes things in order, there are sometimes things that you just have to let go of a little bit. Maybe it's a child's bedtime on the night you're out, or maybe it's what they're eating for the day; but you have to look at the big picture and continue to work out what the truly important things are and what thing can give a little. I'm also really good at saying no to certain things as well. It's not always easy but it's so important. If you're self-employed and you're basically trusting God, yet you have to pay the bills and want to be with your family, it's a big juggle. We regularly talk to our kids about the pace of life. We ask them how they are doing, whether they feel like we're doing too much or know that they are still number one priority for us. There are definitely seasons where we've pushed it a bit too hard and thought we can't do that again. We've never been perfect. Recognising the juggle, recognising that each child is different and each need is different continues to be at the forefront of our minds and so we have to keep praying, keep trusting and keep believing that God will keep us as we say yes to things and as we say no.
I think the journey of faith that you walk by yourself or with others definitely has impact. _My mum passed away eleven years ago. It was quite sudden. She went from having an operation to dying six weeks later. When you see somebody that you love disappear in front of you, which is often what happens when cancer ravages the body, it's very traumatic. It's a crunch point for one's faith. It was painful and confusing but also one of most tangible moments of knowing the nearness of God and hope in him that I have ever experienced. As it says in Hebrews 11:1: "Now faith is confidence in what we hope for and assurance about what we do not see." I don't always know the why, but I do have confidence in the person of God. In his character. He never changes and he does know everything from the beginning to the end.
Everyone is putting their faith in something. I am choosing to trust and believe in God. In the Father who loves us, in the Son who gave himself for us, who rose and is now interceding for us and the Spirit who lives in us, leads us and empowers us to continue to live for him. It's ongoing; revelation and response. As he reveals he is always good, so I can trust him. Trust him for my family. Trust him for my finances. Trust him for my friends, for what's going on in our land and for the nations. He is great and vast but he is also close and personal. I continue to grow in my understanding of this.
I remember feeling pretty disappointed about something and I basically hadn't told God about it._ I suddenly realised: "I haven't talked to you about this." I admitted to him I was worried that if I wasn't thankful he was going to take everything away. I realised that there was a part of my understanding of his goodness and fatherhood that was out of alignment. Even recently there have been a few personal things that have happened that have really knocked me. I've had to learn the fatherhood of God in a deeper way. He really does love us and he really does want us to win. He is our protector, our shield and provider.
I'm starting something new in 2020: I feel God is calling me to start running women's days across the UK._ They will be called Lou Fellingham & Friends 'Made For You'. Each one will be a day for the head, heart and soul. I think we need theology; we need depth because yes women actually do like to learn! So we'll be engaging our hearts through the word. But we also need to spend time drawing near to God in worship and being encouraged as we hear testimony from others. And then, because life can often be intense, I also think that we need a bit of a laugh. I'm going to be preaching and leading worship and then I've got a guest speaker and a guest worship leader for each day. I think local churches often want to host things, but they don't have the resources themselves, so this is a way to facilitate that happening. I'm really excited about it! It's a big step of faith. But I really believe that it's important to have a day to refresh and resource women and help equip them for whatever God has called them to do.
Visit loufellingham.com/conference to find out more about the Lou Fellingham & Friends 'Made For You' conference dates