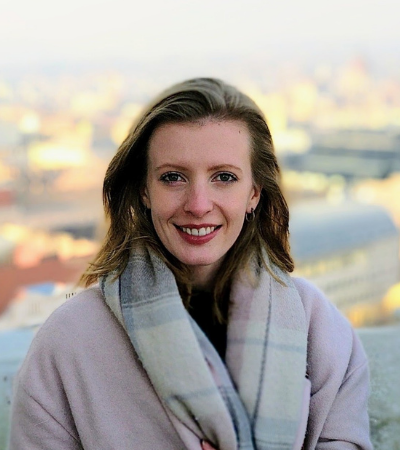 Care and System. Have you ever stopped to consider how those two concepts sit together? On the surface, 'care system' might feel like a bit of an oxymoron; how can a structure, with its processes, bureaucracy and regulation, facilitate children and young people being 'cared' for, known and loved?
Currently, there are over 100,000 children in the care system across the UK. Each one of these children and young people is unique, with their own needs, circumstances and gifts. Around two-thirds have experienced abuse or neglect. All have experienced a measure of trauma and loss. They comprise some of our nation's most vulnerable children – yet they are brimming with potential. Every day, thousands of social workers, foster carers, youth workers and others go above and beyond to help these children and young people feel seen and supported. Despite this, we know that too many of these young people are not going on to thrive, with care leavers over-represented among the homeless, those without work and in our prison system. There is so much desire for children and young people to thrive, yet the outcomes that many are going on to experience don't quite match up.
Spiralling costs
Home for Good recently co-launched a report with PricewaterhouseCoopers providing some economic analysis of the care system. The Investment of a Lifetime shows that we are spending a staggering £8.8 billion annually on our care system. And £2.8 billion of this figure is spent entirely on children who have at least one parent who is care-experienced themselves and who are part of an intergenerational cycle of care.
Our report suggests that for too long the system has been tweaked and tinkered with; small adjustments made in isolated parts, rather than the overall values and priorities of the system being considered as a whole. There are many individuals and bodies involved, but a lack of shared working, vision and accountability. Most of this £8.8 billion is spent on children's experience while they are in care and, while this is important, too little attention is being directed towards addressing the reasons why children are entering care in the first place. In addition, inadequate time and resources are focused towards working with children and young people to plan for life beyond care. Can we be surprised that so many struggle as they reach an abrupt cliff-edge of support and relationships at adulthood? To do better for children, we need to radically rethink our approach.
A more holistic approach
A system that contains a large and growing number of children must be adequately sophisticated and flexible to meet the individual needs without becoming paralysingly complex. It cannot rest on the shoulders of a select few; it needs all parts and members of society to step up and get stuck in. Our report puts forward a series of recommendations aimed at facilitating a more holistic way of working and a collaborative approach, calling for all of us – from business to politicians, from families to faith communities – to work together and be the wider family and community that these children deserve.
The government are currently conducting a review of children's social care but fundamentally, the radical transformation of the system that so many of us long to see is not going to come about solely through top-down changes. Now is the time for all of us to consider how we might play our part for vulnerable children and create a system that truly cares.
Natalie Mills is the advocacy manager at Home for Good, a charity dedicated to finding a home for every child who needs one. Founded in 2014, Home for Good seeks to raise awareness of the needs of vulnerable children and young people and inspire individuals to explore fostering and adoption. To read the full report and find out more, please click here.