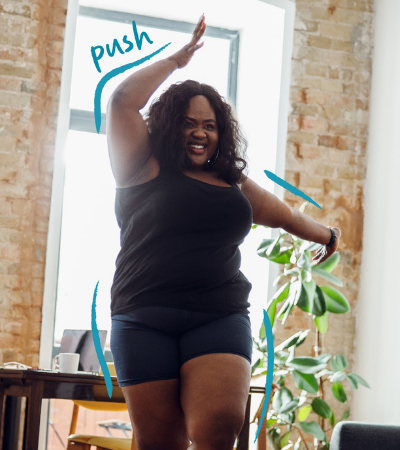 We've all approached this past year of lockdown differently, haven't we? Some people have taken up a new hobby, some have watched every TV boxed set ever made, some have embraced their inner baker…
Saying yes
While I'd love to tell you that I spent the time getting fit and learning to speak a new language, that would not be true. So, when my friend Naomi posted on Facebook that she was going to do international development charity Tearfund's 21 for 21 challenge, I knew that I wanted to join her. My instant reaction was: "Don't think about it, just say yes," for two key reasons.
Firstly, because Tearfund is a charity I love and have supported for many years. I've even been fortunate enough to visit some of their amazing projects in Thailand, Nepal, Uganda and Rwanda and seen the incredible work they do there, as they get alongside people and encourage them to realise their potential.
And secondly, because I knew that a fitness challenge was something I could definitely do with. Doing it alongside a friend, and knowing that people were supporting us, would make sure that I stuck with it.
Raising money through daily exercise
I'm not a fan of most types of exercise, if the truth be told! I enjoy fencing (with swords, that is, not wooden posts), but it hasn't been possible to go to my fencing club for most of lockdown. And I'm very good at finding excuses not to get on my treadmill in the morning, because I don't want to, I'm tired and I can't be bothered. But I knew that giving some time each day to exercise would be good for me, and I knew that Naomi and me being accountable to each other would mean that we would both actually keep going.
The idea of the challenge is to do 21 different exercises over 21 days – there were videos so we could see what we were supposed to be doing, and different levels to choose from depending on our ability and fitness. They definitely got more challenging as the days went on! My low point was definitely the bear crawls – they are less fun than they sound, and it's a good job no one could see what I looked like! But because Naomi and I would text each other most days to share how we'd got on, we kept each other's motivation up.
Why not join in?
It was a fun thing to do, and we were delighted to raise over £600 for Tearfund too. The Challenge is still ongoing so, if you like the sound of it, why not sign up yourself at tearfund.org/21.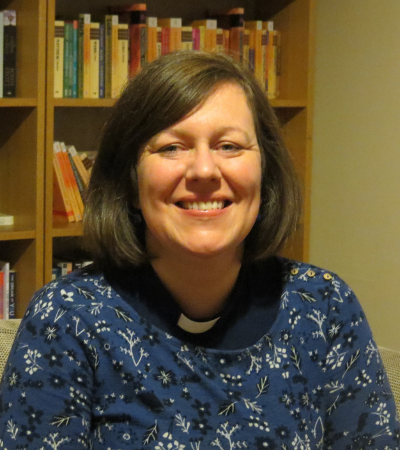 Alternatively, you can indulge in a little armchair travel with your church and accept an invitation to Nepal! Tearfund have recreated the experience of visiting Nepal and are hosting a 'virtual trip' to see one of their projects in action. You can do it from the comfort of your own home, no passports or packing required, and your whole church congregation is invited. Visit You're invited to Nepal for more information.
Kate Wharton is vicar of St Bartholomew's Church Roby, Liverpool, an author and speaker who blogs at katewharton.blogspot.com