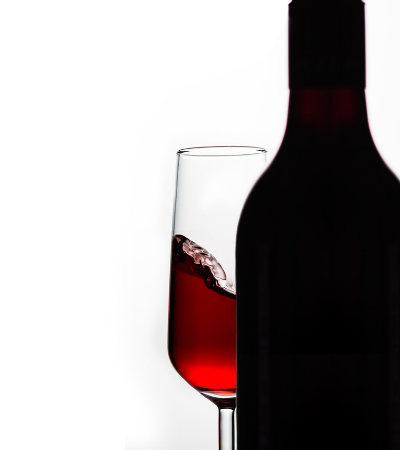 He was shorter than me but, being four years older, was always my 'big brother'. For as long as I can remember he fondly called me 'little sis'. He excelled as a head chef, was a skilled carpenter, adept at water sports and had write-ups of his renovated motorbikes published in magazines. In short, he was a lovable, friendly, generous, successful and capable young man.
But Adrian was also an alcoholic. The comfort and self-worth that alcohol induced spiralled out of control in Adrian's 20s, causing repeated job loss, a short-lived marriage, six months in prison, frequent visits to A&E, and sections into psychiatric care following suicide attempts. It's ironic that those terrifying events implied he couldn't live with alcohol, as he couldn't live without it either.
At one point, Adrian joined AA (Alcoholics Anonymous) and I'm so grateful for their invaluable insights, care and support. He also spent six months in a rehab centre, after which he was dry (sober) for more than two years. Until that first drink. And then the nightmare took hold with a vengeance.
Living with an alcoholic is an exhausting and frightening melee of emotions, speeding along tracks of worry and fretfulness. One moment, he was my fun, enthusiastic, loving brother, then the next, an angry, bitter, twisted, sick and even violent apparition of his former self. Although we never gave up on him, it seemed alcohol was the one friend Adrian thought would satisfy him, care for and comfort him, stay with him and be there for him when he woke up from a drunken stupor covered in his own filth. Tragically, however, at 43 years of age, he died very suddenly of heart failure; his liver trashed and his body unable to survive further abuse.
Where was God in all this?
God gave me hope that inspired me to persevere in prayer when my own 'answers' weren't forthcoming. He enabled me to pray: that God would be with Adrian in that dark place where I couldn't be; that God would protect him from years of abusive self-harm; and that God would touch his life somehow, helping Adrian to know and accept how valuable he was to God – and to us.
God gave me strength and peace when I opened my heart to his presence, stilling my racing thoughts and emotions. Only then could I be fully present to Adrian in his lowest times. Being there for someone is so important, but sometimes feels impossible when we've used up our own reserves of patience, wisdom and strength. But, when we ask God, he gives us the extra we need.
Finally, God infused me with his grace. It is far too easy to trot out trite answers, such as: 'Just stop drinking!', 'Be nice to your family' and 'Be grateful for what you've got for once instead of moaning about what you haven't.' But such answers are born out of frustration instead of God's perfect understanding of someone's predicament. Only he can give us the grace to love those who don't have it all together or seem incapable of making right choices.
I believe Adrian encountered God in a meaningful way some years before he died, inspiring periods when he wanted to know God more deeply. I now also believe that God answered my prayers for protection after all; protecting Adrian from extended self-harm once life in this world was untenable. And for that, I am grateful. Without being healed of his brutal addiction, I think his being with God is a far better place to be.
Anne Le Tissier is an author, preacher and conference speaker, who feels called and impassioned to disciple others in their ongoing walk with God. You can find her on Instagram, Twitter and on her Facebook author page.