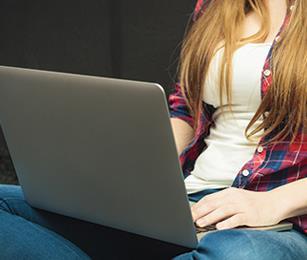 There's no doubt about it, even people who have been faithfully following Jesus for many years face trials in life. Worry, illness, addictions, abuse, relationship problems or simply a sense of loneliness can affect any one of us.
John 16:33 tells us that we will have trouble, but to take heart because Jesus has overcome the world. So what do you do when you're hurting? Where do you turn when Jesus feels far away and your problems so near that they all but consume you?

Twenty-four hours a day, 365 days of the year, there's a group of people ready to help. Chatnow is a UK charity that has a team of trained, caring Christian volunteers, ready to reach out and encourage those who are hurting or lost. Linked up via the internet from the comfort of home, this army of worldwide missionaries are able to accept live, one-to-one chats via the www.chatnow.org online chatline.
Through listening and chatting, they offer personalised help directly from the Bible, answer questions and share relevant life-changing testimonies to encourage those who are struggling that God is able to carry them through and to pray with them.

Over the last year 32,200 people chose to talk to one of the team via the live chat facility, and it's not just those who are already following Jesus who seek support at Chatnow. Many are seeking to discover Jesus for the first time and wanting to hear the Gospel for themselves, others want to know how a good God fits into the atrocities they see on the news.

An average of 37 people commit to following Jesus for the first time every month. There are also young people who have grown up in a Christian family, but have questions they don't feel comfortable asking anyone else. This is a safe space. It's a place where they can be anonymous and ask the things they feel they should already know or reveal a behaviour they are embarrassed about and get help in handling it.

Chatnow is not a professional counselling service. The pastoral care that is offered focuses on showing the love of Jesus and guiding people along the next part of their journey. Where it would be useful, chatters are encouraged to make links with trained, local professionals who are better equipped to care for them. Despite talking with people from 130 countries each month, Chatnow fully recognises the importance of the local church and encourages each person to become involved in the body of Christ where they are.

Volunteering for Chatnow is one of the most flexible ways to go on mission. It doesn't require leaving jobs or families, and can be done at a time to suit you, for example, some volunteers fit it in around sleeping toddlers. Other volunteers, who are housebound due to health problems, find it puts them on a level playing field again. Although many give much more, Chatnow asks for just an hour each week, at a time that suits the volunteer.

There are an average of 88 chats per day, the equivalent of a chat every 16 minutes, and with volunteers wanting to give chatters as long as they require, there's always a need for more people to help. You might expect it to be a lonely task, but between chats you'll find volunteers chatting together in the shared area of their chat console and emails pinging back and forth between them and the team leads they are assigned to. There's a real sense of care here.

I asked one of the volunteers about her most memorable chat: "It was a teenager who'd been raped. In a bid to hide the pregnancy the guy had persuaded her to live with him. Her family didn't know where she was and he'd booked her in for an abortion that she didn't want. She was convinced it was her fault. I showed her places where she could get information and gave her support until she felt able to phone the police. I tried to help her see that God was still there for her.

"Ten days later I got a message from her saying that she'd been moved to a new area and was now starting a new life, preparing for her baby to be born in a few months. That message made me realise that we don't just make a difference – we save lives.

+ To find out more or to get involved, go to www.chatnow.org