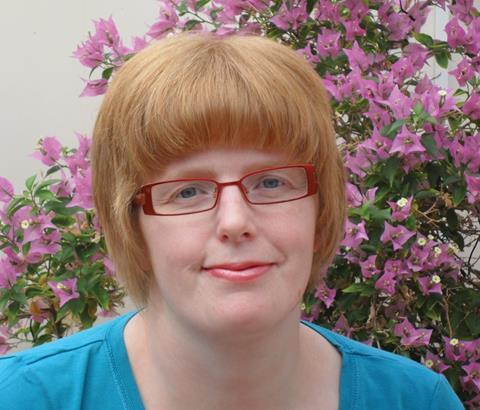 'We're working for a fairer world'
Three women with a passion to help women in the developing world to improve their lives talk to Jackie Stead about their work
'To be honest, it was never supposed to be a business'
Julia Crellin founded Achkiy – a charity to help women in the shanty towns of Peru to support their families - with her friend Ruth Pacheco 15 years ago.
I was teaching business English in Peru, when a friend of mine taught me how to make some simple jewellery. I love making things and really enjoyed it, so I taught a Peruvian friend, Ruth Pacheco, and together we started teaching groups of women from the shanty towns. The idea was simply to give them a new skill, hoping that they could perhaps sell what they made to friends or in the market.
But then another friend, Pat, came to visit and took a load of earrings back to the UK. People bought the jewellery and Pat started placing orders. Then we were visited by jewellery designer Laura Cave and things started to move on and become more serious.
We call our products "achkiy", because in Quechua (the most widely spoken native language in the Andean region) there isn't a word for jewellery, but this is the word for light and everything that sparkles and shines.
We started off working with women who we knew personally who were in need, and from then on it has been through word of mouth. I'm not sure their lives have improved dramatically, but they have certainly changed. Their housing is better and they have more financial stability, so they know they can provide for their families.
In many ways, the most significant change has been in their self-esteem. I used to love taking the women we work with to fairs where their products were being sold. For them to see people loving the things they had made and buying them was a great boost for them.
I think our best moment was when we opened our workshop in Lima. That really was a dream come true. I also love it when women who thought they could never make anything beautiful realise they can.
Our biggest ongoing challenge is for the women in Peru to keep up with trends over here and use the materials they have available to make things that people will actually want to buy. The supply chain tends to be unpredictable, but we are now in a position to offer our products to retailers, which is quite an achievement.
We have traditionally sold through parties and this is still our favourite way of selling. We have a very comprehensive party pack with display materials included and have just updated our dvd. People seem to enjoy their parties – it's a good way of socialising as well as selling. Party hosts receive a gift worth 10% of total sales or a cheque for 10% to their favourite charity.
I've been back in the UK for six years now and am involved in the distribution, whilst Ruth continues to manage the operation in Lima. As mum to a young daughter (now three years old), it was proving a big challenge to juggle my work with family and other commitments.
I was involved in everything from making suggestions for new products, getting feedback when the sample products arrive, keeping on top of stock levels, co-ordinating the Achkiy parties and getting the party boxes out on time, to doing the accounts and fulfilling all the legal obligations involved in running a company and charity. Then last year, a friend's boss who had visited the project and maintained an interest moved to a small village very near to me and has come on board to help. Having her imput has really made a difference.
We have now set up a charity here in the UK called Achkiy Training and Development. All the profits from the company are transferred into the charity and used for further training in Peru and Latin America in general. We'd really like to have an NGO in Lima, with someone in charge who's good at business and who can co-ordinate different projects, and offer help with pricing and other elements of business. This would help us to reach more people and be more effective.
An exciting new opportunity is an invitation to teach jewellery-making skills to women who live and work on a rubbish dump in Tegucigalpa in Honduras. We're already working on some new designs using recycled materials and are hoping that Ruth will be able to teach the new designs to the women there.

'It was just an idea that popped into my head'
Anne Horrobin is a GP in Surrey and started Just Cards Direct three years ago to raise money for charities working in Africa and to provide employment for those struggling to survive.
Our aim is to provide an outlet for African card makers to sell their cards to the western market. We partner with six different projects – four in Rwanda, one in South Africa and one in Kenya. We sell their cards in the UK (and internationally) through our website, and also supply shops throughout the UK.
As well as the handmade cards, we have our own range of printed cards for a variety of occasions, including Christmas cards. The profits from the card sales go back into the developing world, supporting Christian charities working in those areas.
We chose the name 'Just Cards' because we practice fairtrade principles and, through the card sales, we help to provide justice, dignity and hope for the poor. The card projects are set up in areas of high unemployment, where many of the local population are infected by HIV. In these situations it's easy for people to lose hope. Having employment gives them back their dignity, as well as the ability to earn money which aids in healthcare, food, and education for their families. They can face life with hope once more.

We have three card projects in Rwanda who use anana leaves to make really intricate designs, showing scenes of African life and animals. A fourth project uses recycled, handmade paper to make lovely cards. This project is staffed by people (mainly women but some men also), who are supporting younger siblings.
Many of the Rwandan population lost parents in the genocide, so the older children became the family breadwinners. The projects train these young people (all over 18 years old) to give them the skills to make these beautiful cards and therefore support their families.

The Kenyan project – Kipepeo Designs, is based in Kibera slum, which is Africa's largest settlement. Around 700,000 people live in just four square kilometres, with no water or electricity supply, few bathrooms or kitchens, and open sewers running in the streets. It's a very tough life, but by working at the card project the women have the ability to save the money they earn to finance and run their own businesses.

We also work with the Karabo project in Mamelodi Township in South Africa, which we originally set up and then passed on to a local to run. Mamelodi is home to 1.5 million people, 25% of whom are HIV positive and many of whom are unemployed. The women at Karabo use soft drinks cans picked up from the streets and handmade paper to make really original designs. Many of the handmade cards are blank inside so are useful for all occasions.

Any profits we make are given away to a number of charities, including: CBM (Christian Blind Mission), Barnabus Fund, Wycliffe Bible Translators, Act4Africa, Flame International and Ellel Ministries. Over the last three years we have been able to give away about £17,000 to these charities.

'I really want to make an impact'

Cathy Mumford is a customer services co-ordinator and lives in Nottingham with her husband and daughter. She also runs DIVA Gifts, an online shop selling fair trade and ethical gifts

I started DIVA last May, after I attended the Baptist Assembly in Plymouth as a delegate for my church. I was very taken by the amazing stories of people who were involved in mission work overseas and felt I wanted to do something, but wasn't in a position to go overseas myself.

When I got back home, I knew I wanted to make an impact and so I began to pray about what God wanted me to do with Diva Gifts. I had started my online shop in January to make money and was selling all kinds of products, but I felt God was telling me that it should be about spreading the Word and helping others.

When most people see the word DIVA, they think of a woman who is very selfish and high maintenance, but DIVA stands for Divine Inspiration for Victorious Attitude. There are many divas in the Bible, who fit that description and this has encouraged me to read more.

Now I sell only fairtrade and ethical gifts, including bags, jewellery, clothing, accessories, gifts for the home, food and beauty products. As well as selling online, I also sell the products at local events and am also available for home parties (only in north Nottinghamshire at present) where people can see a selection of the products I have and hosts can receive some free make up.

As I sell a variety of gifts, they help different countries and communities, but a lot of the bags that I sell help women specifically that have come out of prostitution.

I'm now planning to develop my website and introduce links to various podcasts specifically on women's talks and sermons, and also to include a blog focusing on women in the Bible. I want to be open to whatever God has planned for me and DIVA. Last year, I became a deacon at my local church and feel very blessed and honoured to be so involved.
You can see the DIVA collection HERE.