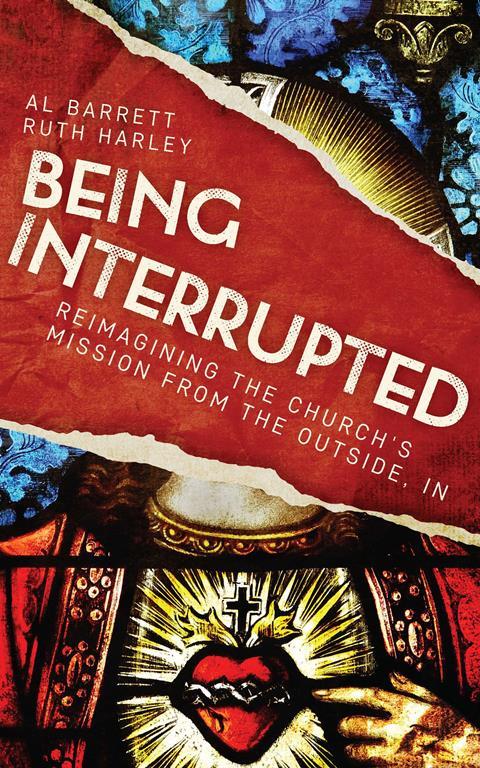 In the midst of the all the difficulties and losses which the Coronavirus pandemic has brought, beautiful and unexpected things have been happening in our neighbourhood in Birmingham. Tables have appeared in front gardens with an invitation to neighbours to share what they have and to take what they need. Once neglected corners of wilderness have burst into life. People who didn't know each other before have stopped and talked, and gone deeper than "How are you?"
Caring for our neighbours, delighting in God's creation, being known and loved… This all sounds like kingdom-shaped stuff. Is all this happening because the church in this neighbourhood has found a great formula for mission? It is not. It might be, perhaps in some small part, because the church in this neighbourhood has stopped thinking of mission as something that can have a formula for, and moved away from seeing it as something 'we', the Church, do to (or even, for) 'them'.
Our neighbourhood is labelled as 'deprived', but it is rich in all kinds of ways – in relationships, community and generosity. But in order to perceive and receive that abundance, to participate in the flourishing of this place, we have needed to learn to approach with open hands and open hearts, not thinking we have all (or any!) or the answers, but being receptive to what God is already doing here.
One of the places we have learned that attitude of receptivity is from Jesus himself, especially in his encounters with women. Whether it's the woman with the haemorrhage stopping Jesus in his tracks, or the Syrophoenician woman refusing to take no for an answer, Jesus' encounters with women are often surprising, often an 'interruption' of some sort. And perhaps most surprising is that Jesus allows himself to be interrupted. He acknowledges the gifts and agency of these women, and in doing so he lays aside his own power in favour of a more mutual relationship.
That mutuality, laying aside power and privilege, is a model we have tried to adopt in our approach to mission in our own context. We have tried to move away from an 'us and them' approach, towards a model of church which is closer to what feminist theologian Letty M. Russell describes as a "community of faith and struggle that practices God's hospitality."
One thing we have learned about God's hospitality is that it takes unexpected forms. It isn't the sort of hospitality that sets up unequal power dynamics between guest and host, or which forces one group of people into the passive role of being 'hungry', 'needy' or 'lacking', while tempting another group of people into seeing their worth as bound up in their usefulness. The hospitality of God doesn't reduce human beings to objects – whether of charity or evangelism.
God's hospitality flourishes in genuine community. It flourishes when people are open and honest with each other, and support one another in the struggles of life as well as the joys. A community can only practice God's hospitality through mutuality – the mutual recognition of one another's God-given humanity and worth, which is not related to either our neediness or our usefulness.
Our calling as a church is not only to see what God is doing in our neighbourhood and join in, but also to recognise and repent of all the ways in which our ideas about "church" and "mission", might prevent us from doing that in a spirit of true mutuality and love. Only then can we gain a fresh understanding of mission, working from the outside, in.
Being Interrupted: Re-imagining the Church's Mission from the Outside, In, by Al Barrett and Ruth Harley, is published by SCM Press on 30 November, and is available for pre-order now, from www.scmpress.hymnsam.co.uk