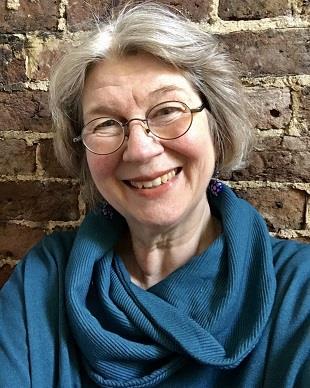 I like to live on purpose, and make the most of every new day, so I keep in mind the question "What did I come here to do?"
I think I came here at least in part for happiness and appreciation. God made this world so astonishingly beautiful, and wanted someone to share it with, so he made us. We are the ones who can look at the sunrise, the dew on a flower and the hand of a new baby, and say: "Wow!" And this is a calling, not merely marginal.
Of all the beauty I have seen, I think the loveliest of all is the sparkle of the ocean on a sunny day. We are in God as the wave is in the ocean, and God is in us as the ocean is in the wave. When we are happy, we sparkle. Only happy people can make others happy — it is a gift you pass on.
Belonging to God
When I was a child, in the days before decimal currency, a penny was quite a large coin. I loved taking the Brasso from the cleaning cupboard, and polishing a copper penny until it shone and became really beautiful.
When Jesus was shown a denarius (the ancestor of a penny) and asked a tricky question about paying tax, he pointed out that the coin bore Caesar's image and said we should render unto Caesar what belongs to Caesar — and give back to God what belongs to God (Matthew 22:21). We bear the image of God. We belong to God. We owe him our life, our redemption, everything. Part of our task on earth is to delight in polishing the image of God until it shines; making our life radiant with joy and peace and kindness, because we are his.
What is our image? What is our beauty? It is the light of God in the innermost chamber of our being, the sacred space inside us, the little, humble, quiet chapel inside our hearts.
A challenging year
Friends, I've been writing for Woman Alive since 2008 and I think it is time to stop now, so this is me signing off.
I always enjoyed working with Jackie Harris, Woman Alive's previous editor, and I have equally loved the new approach and perspective of Tola-Doll Fisher, our editor since the beginning of 2020. But what an immensely challenging year for her to take on this role — just as we sailed into a weather front of social and political turbulence of mega proportions! Not only the impact of the coronavirus, which turned our lives and experience of church upside down, but also the exposure of political corruption and systemic racism. Of course, racism has been with us for thousands of years, but the cruel murder of George Floyd — a black man killed before the eyes of the whole world by a white policeman — made us face up to it.
George Floyd's death sharpened the intensity of the Black Lives Matter movement, creating a groundswell of public outrage at the injustice of white privilege and the shameful abuse of white power. Everything from slavery, genocide, colonisation and social inequality has been exposed to public scrutiny. It has been made clear that we in the UK have capitalised on regimes of cruelty and oppression. It is long past time we put things right.
We can make a start with that by listening to black voices. Tokenism is not what we want, but genuine equality. If we are serious when we pray "Thy kingdom come on earth", then respect for our fellow human beings and justice for all people must be essential priorities on our agenda.
In a society that for too long has been dominated by the "male, pale and stale", it is time for people of colour, younger people and, in particular, women, to come to the fore and be heard.
With that in mind, I suggested to Tola-Doll that my regular Woman Alive column on 'Everyday Faith' might be taken over by someone who is younger than me and not white. I've promised to write occasional columns for the magazine as and when Tola-Doll needs my input, because she's a sweetheart and because I like Woman Alive.
So — thank you for travelling with me all these years, and for your many letters of appreciation. You have made me happy. Keep sparkling, dears; shine on. And God bless you.
Penelope Wilcock is an author based in East Sussex. Connect with her at kindredofthequietway.blogspot.com or on her YouTube channel. She also contributes to The Campfire Church on Facebook.
READ MORE FROM ME…
If you have enjoyed my writing in Woman Alive, you may be interested in the three new books I have had published this year.
Equality is Biblical (SPCK)
This book shows how the biblical texts and the unfolding scriptural story speak for the equality of women and men in society and in the Church.
Relinquishment (independent)
This is my first foray into self-publishing, and it explains how the willingness to let go is essential to all spiritual development.
Into the Heart of Advent (SPCK)
This book includes 25 conversations with Jesus, exploring the themes of Advent.