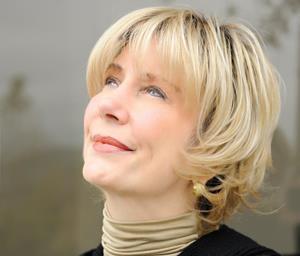 The secret of contentment ...
... is to be flexible and respond with good humour when things don't quite turn out as we planned,
says Joni Eareckson Tada
My friend Becky, who was injured a short while ago, is going through all the painful adjustments of life in a wheelchair. She's a beautiful girl who was a top student and she's hoping to go on to university once she's got her bearings.
Even though she's loaded with beauty and brains, that doesn't make coping with her disability any easier. She talked with me the other day and spilled out some of the frustration. I understood completely.
I will admit that, when you're sitting down, it's tough finding trousers which hang just right. It's hard finding clothes that fit well when you are always reaching, pulling and pushing your wheelchair. It's difficult to have other people do your make-up or comb your hair just right.
I told Becky that I knew exactly how she felt. For instance, there are six different women who, on various mornings, help me with my getting-up routine. Some girls do things one way, and others do things differently. On Monday, my hair style is an original creation by Dana. On Tuesday, it has the Patti touch to it. On Wednesday, Rainey does my hair and on Thursday, Ariana. On Friday I go to work with a Judy look. On Saturday, it's Jane. To be sure I wear my hair basically the same way every day, but you can't expect six different women to artfully handle a brush and comb in exactly the same way you would.
Ditto for lipstick. I wear the same colour lipstick and blush every day, but everybody has her own way with it. "So how do you respond?" asked Becky.
"With so many people helping me, I've learned to be flexible," I smiled. Limitations teach you how to bend and loosen up, I joked. And it's true. The apostle Paul had a disability. Yet he didn't insist on having things done exactly his own way. He wasn't picky. In a letter to his friends, the bruised and battered apostle wrote these remarkable words …
"I am not saying this because I am in need, for I have learned to be content whatever the circumstances. I know what it is to be in need, and I know what it is to have plenty. I have learned the secret of being content in any and every situation, whether well fed or hungry, whether living in plenty or in want" (Philippians 4:11-12).
And what was that "secret" Paul had learned. He gives it away in the very next breath: "I can do all things through him who strengthens me" (4:13). There's something commendable in such an approach to life. Especially for us women. There are simply some things – whatever our life situation might be – about which we need to be flexible.
These are challenging times for women. Others' expectations run high, whether at the office, at church, in the community, or in the home. Television and magazines reinforce the 'ideal woman' who is miraculously able to juggle a job, please her husband, chair the church committee, have lunch with her friends, then rush home and whip up an appetising dinner. No wonder women struggle with not feeling content!
But take another look at the apostle Paul. Whether in the comfortable homes of dear Christian friends, or in the bowels of a Roman dungeon, he was flexible. He accepted his limitations. He didn't grumble or complain at his circumstances, nor did he throw up his hands and give up in disgust. Because of his flexibility, God blessed him with great contentment.
"No, your trousers will not hang perfectly on you," I said to Becky. "You might get delayed once in a while, or look in the mirror and see your make-up is askew. But if you want to be content in life, remember: be flexible." My young friend is new to her wheelchair and has a lot to learn. But God will fashion her into a graceful and lovely woman, I am certain. Her hair may not look just perfect, but she will be beautiful – because she'll be flexible. And that's the surest pathway to contentment.
Joni Eareckson Tada is an advocate for disabled people and partners with the UK organisation Through the Roof.