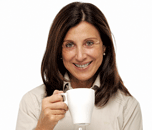 Cup of tea, dear?

A new generation of retired people offers both a challenge and an opportunity for the Church, says the Church Army

Regrettably the Church has a bad track record of recognising the diverse needs of all those that come under the label of 'older people'.

Whilst many churches cater well for the needs of those over 75 through lunch clubs, holiday at home weeks and outings for the housebound, the 55 to 75-year-olds, often called the "Saga generation" are being overlooked.

So who are these people and what they are looking for?

Adventurers

What it means: This generation grew up in a significantly different era to their parents, explains researcher Michael Collyer, As teenagers, they witnessed the birth of the pill, divorce and changed lifestyles encouraged by film, music and the arts. With an increased standard of living, they grew up accustomed to disposable income that allowed them choice over clothes, hobbies and holidays.
Theirs was a culture of rock concerts, music festivals and political protests. They believed they could make a difference to the world and, unlike generations before them, they never grew out of their youth culture. They've brought the music, clothes and values of their youth into their older age. Thus, they tend to be energetic, independent and adventurous and anti-institutional.

Reach them by recognising their desire to live life to the full. Creating connections with non-churchgoers will need to factor in their passion for social action, impulse for adventure and interest in missed opportunities that time has not allowed them to pursue since their youth (motor biking, drama, music, photography ... etc)

Activists

What it means: For previous generations, retirement meant a closing down of life. Today, those retiring can look forward to 20 years of active life before any loss of capacity. And, if our newly retired were the movers and shakers of the 60s, they bring into retirement their activism, capacity to be change-agents and to think 'outside the box'.

Reach them by recognising them as a precious resource. Too often churches collude with society's prejudices and feel they have to apologise for their church's age profile rather than realising the potential that this stage of life offers for themselves and for others. For example, the newly retired form the backbone of volunteer carers for the elderly.

The creativity that many of the Saga generation age group possess can encourage those who are older to resist adhering to the stereotypical image of immobility. One woman took a mini-bus of octogenarians to Alton Towers for the day, letting them ride on any ride they liked, even when they threw up on the seat in front of them! We need to help them to understand and engage with the opportunities that this gift of an extra stage of life offers and encourage them to get involved in social action groups, mentoring or sharing their skills in overseas projects.

Carers

What it means: This age group often cares for ageing parents at the same time as children and grandchildren.

Reach them by encouraging and resourcing grandparents by providing activities or worship for them to bring their grandchildren to while their children work. Why not also run a Grandparents' Sunday, welcoming grandparents and grandchildren, complete with goodie bag for each grandchild?

Coping with the loneliness of caring for older relatives and grieving their loss when they pass on, are also needs that churches can respond to. A support group for the bereaved in a Merseyside parish has grown into a community of 50 meeting weekly to talk, pray and make crafts. Providing sacred space to place scattered ashes, visit loved ones' gravesides and share special past memories might also be appreciated.

Seekers

What it means: Research by evangelist Steve Hollinghurst shows that people under 60 are increasingly unlikely to have had a Christian upbringing. But authors such as James Woodward and Ann Morisy note the increased ability for older people to handle complexity, appreciate poignancy and live with the "grey areas" that separate right and wrong, all of which enable deeper reflection on the profound questions of life.

Reach them by meeting where they are spiritually. In many cases, inviting them to join Sunday worship will not work as they may wish to steer clear of anything that they suspect is "old style" religion. Church Army sister Penny Horseman works at Mind Body and Spirit Fairs engaging people of this age group who are searching for spirituality but not in their local church.

So by all means serve tea to this generation, but let there be different kinds of tea, a chance for them to raise fairtrade issues or the enjoyment of serving tea in mugs they've kilned themselves. Or suggest that the place where the tea is served in is a pilates class, a grandparenting prayer group or a spiritual accompaniment training course. Maybe then we'll be a bit nearer responding to the needs of the Saga generation.

Take it further
* Discovering Faith in Later Life no 6 Church for the Saga Generation, by M Collyer is available from Church Army's Sheffield Centre. E-mail ask@sheffieldcentre.org.uk or call 0114 272 7451 for more information
* A Mission-shaped Church for Older People? is packed full of suggestions to help local churches think about mission to older people. Copies are available for £10 by e-mailing leveson.centre@virgin.net
* You can also find resources at www.baptist.org.uk/resources/seniors.html