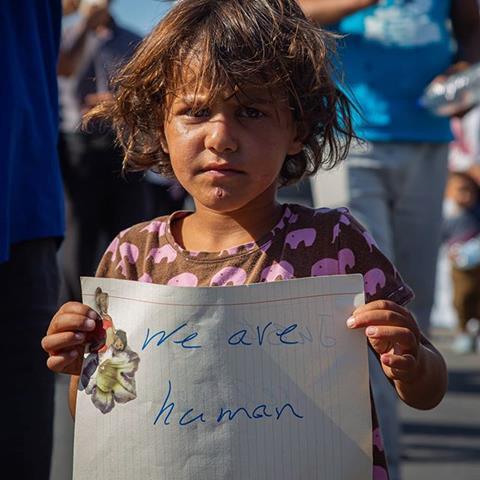 The Pachamama Project CIC is a not-for-profit organisation set up and ran by students from the University of Bristol and aims to make reusable sanitary products that are then distribute to women in refugee camps around the world. The work has begun at Moria Refugee Camp in Lesvos and there are plans to extend the support to Lebanon and with your help, even further.
What is period poverty?

Period poverty is a global issue which, due to the historically taboo nature of female menstruation, is severely underappreciated and underrepresented in the media.
According to FIGO (The International Federation of Gynaecology and Obstetrics) every month up to 500 million women and girls worldwide have no access to adequate sanitary products and/or the relevant education. This problem is particularly prominent among refugees who are often find themselves unable to satisfy their most basic needs such as food and shelter, let alone have access to sanitary products. This means they are forced to use anything they can get their hands on to control their blood flow including old rags and socks. These can induce infections and cause discomfort and feelings of shame, as well as prevent them from going to school or in some cases even going outside.
Can you imagine being restricted from your everyday activities – work, exercise and visiting friends – because you have nothing to stop the flow of blood when you are on your period?

How can I help?

Sew

A 'pacha pad', as we like to call them, takes approximately 15 minutes to make – watch the video below - so anybody with access to get a sewing machine can, and is whole-heartedly encouraged to get involved.
Fundraise

We are currently organising a fundraiser in the form of a 50km run, the distance between Aleppo and the Turkish border, which will be spread out over five days at the end of October. All funds raised will go towards paying for postage and materials which can't be donated such as KAM snaps. As is the Bristol community spirit, everybody is encouraged to join in, whether by running, donating or spreading the word. We also welcome any other forms of fundraising.

Donate disposable sanitary products

On 9 September 2020, a fire burnt down a large part of Moria refugee camp in Lesvos. Although the causes are still unknown, approximately thirteen thousand people have been left without real shelter. The Pachamama Project is collecting disposable products such as adult nappies and sanitary wipes in order to offer immediate aid to those whose lives have been turned upside down and have no way of knowing what tomorrow will bring.
To volunteer, donate or get involved in any way, contact thepachamamaproject@outlook.com or to find out more about the project, The Pachamama Project is on Facebook, Twitter and Instagram @thepachaproject
Photo by Yousif Al Shewaili