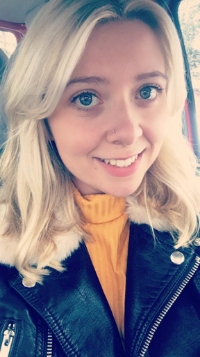 I wonder which famous line springs to mind when you think of the book of Esther in the Bible? You may even have it written in your house – on a cushion, a mug, a coaster or some wall art. It's a line we all love. Esther 4:14: "And who knows whether you have not come to the kingdom for such a time as this?" (ESV). But in the run up to International Nurses Day, I have been thinking about a verse that's equally remarkable, if not more so, when Esther replies just two verses later: "If I perish, I perish." I very much doubt that anybody reading this has those words displayed in a photo frame at home. It doesn't have the same ring to it! But the courage and conviction, the almost reckless abandon of those words, has been right there for us all to see during this pandemic as nurses across the UK have weighed up the risks – to themselves and to their families – taken a deep breath, swallowed hard and put on their uniforms again.
During an awful Ebola outbreak in West Africa a few years ago, the media gave a lot of coverage to the nail-biting story of Pauline Cafferkey, a Scottish nurse who went to Sierra Leone to help. She became infected herself and very nearly died. I distinctly remember wondering what on earth made her want to go. I would never be able to put myself in that position, I thought. I would not choose to get on a plane to a continent hit by a rapidly spreading respiratory virus, and I suspect that many other nurses in this country would say the same. But last year we didn't have to. The pandemic came to us. No more watching the news and feeling so thankful that 'stuff like that' doesn't happen here. We've learned that it can. And do you know what? Nurses were scared. Nurses imagined who would look after their children if they died. Nurses in their early 20s wrote their wills. Nurses knew that this could be the end for them. Nurses wanted to run away and hide, but they didn't. Nurses said with Esther: "If I perish, I perish."
Reach out to the nurses you know
I do not want to sugar coat the challenges and flaws in the nursing profession and I'm certainly not suggesting that all nurses are angels, but this International Nurses Day we have an opportunity to celebrate the undeniable bravery that nurses – in the UK and across the world – have demonstrated in the face of death.
Do you have a nurse in your life? Maybe the nurse who is looking after you personally; the nurse across the road; the nurse in your church; the nurse who's still looking after Covid patients; the nurse who is working flat out to vaccinate; the nurse who is off sick with stress and anxiety and doesn't know if going back to work will ever be possible. Text her. Thank her for everything she's done that's gone unseen, unheard and uncelebrated. Pray for him. Let him know that you've prayed for him. And let's praise God this International Nurses Day for the wonderful gift of nurses. This year more than ever, they have offered us a very special glimpse into Jesus' own extravagant love – willing to die in order that others may live.
Georgie Coster is an intensive care nurse and Associate Head of Nurses and Midwives at the Christian Medical Fellowship.