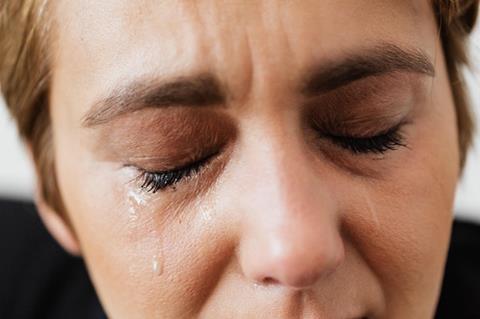 "Caleb has suffered a catastrophic bleed to his brain. He won't survive this. I am so sorry."
I collapsed onto the sofa in the hospital family room, sobbing as if my heart would break. One of the first thoughts that penetrated my being was that the baby growing inside of me would not know his older brother. And to this day, the thought still brings tears to my eyes.
Caleb was given a liver transplant when he was 16 months old and thrived following the life-saving surgery. At the age of four, he contracted tonsillitis frequently and so the decision was made to removed his tonsils so he was referred to a city hospital. Unfortunately the care given to Caleb post tonsillectomy was inadequate and the doctor involved made several errors, which lead to Caleb's death.
Peace in the storm
In the first few weeks following the tragedy, my husband and I were not aware of how Caleb had died. Instead of having time to sit and grieve together, exactly five weeks after the event, we welcomed our second son Eli into the world. As if I didn't have enough to contend with in grieving for Caleb and caring for a newborn, I had been diagnosed with bipolar disorder at the age of 18 and so was very aware of how all this could have affected me.
All I can say is, it was God who kept me going and who kept me sane. The day after Caleb died I felt incredibly sad and upset and yet I also experienced an underlying peace that simply overwhelmed me. I knew Caleb was safe in heaven, dancing with the angels and, although I felt numb, lost and bereft, it was a peace that I will always remember.
Embracing forgiveness
When we discovered the details of Caleb's death in a report, my feelings turned to anger as I read how the doctor had not acted on Caleb's condition post-surgery and how the lack of care given lead to his tragic death.
It was only as I came face to face with the doctor in the inquest, nine months later, that my feelings of anger evaporated. There stood before me was a broken, hurting man, totally distraught at what he had done and the pain he has caused our family and friends. At the end of the inquest I walked up to him, spoke to him directly about not blaming him for Caleb's death and then I hugged him. Being able to forgive this man has set me free. And I thank God for allowing me to be able to do it and for giving me the gentle nudge.
My mental health still has its ups and downs and yet I know that, by forgiving, my own healing has begun. For the first time in nearly 20 years, I am taking just one medication for my bipolar disorder. I came off antidepressants in the Spring and I feel great.
I miss Caleb, I always will. But I know he's safe in my Father's arms.
Chloe Smith is a wife, mum of three and a nurse living on the beautiful Isle of Wight. She writes at Happy Grieving Mum