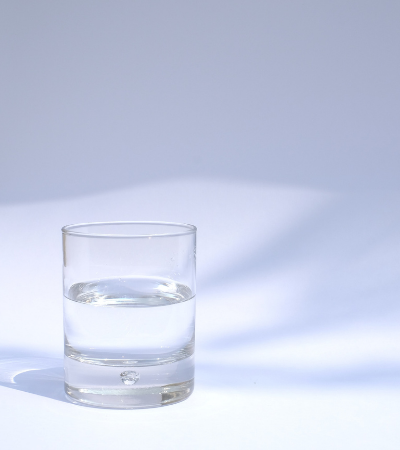 Do you ever feel like the weight of the world is on your shoulders? Or at least the burden of challenges you're facing? Sometimes it seems like everything in our lives is going wrong. Or we feel tired of the battle. Certainly, 2020 held huge struggles and deep heartache, and many of us are apprehensive of the new year that lies ahead.
This could be just the right time to attend a personal retreat with Jesus. Maybe he is calling you to prayer and fasting, so that you can focus on the truth of God's ways and transfer the burdens you're carrying into the hands of your more than capable Lord. Perhaps you're ready for a 21-day Daniel Fast.
The Daniel Fast explained
The Daniel Fast is a method of extended prayer and fasting practised by millions of women and men of faith throughout the world. It is based on the fasting practices of the Old Testament prophet Daniel, along with common Jewish fasting principles. Biblical fasting is a discipline calling us to deny food for a spiritual purpose.
The Daniel Fast is a time to submit your whole being (spirit, soul and body) to God and engage in a partial fast in which some foods are restricted. Basically, it follows a vegan eating plan but has some further restrictions, and the only beverage is water (see Daniel 1:12 and 10:2-3).
Now before you start shuddering at the idea of drinking only water and eating only food grown from seed, consider the practical benefits that await you as you draw nearer to God, learn lessons you may never otherwise learn, and hear your Lord speak to your heart and comfort your soul.
During your fast, you'll separate yourself from typical activities and devote more of your time to thinking, praying, studying and direct interaction with God. That's why I like to imagine it as going on a spiritual retreat with God as the leader, teacher, speaker and guide. It gives you the space to "approach God's throne of grace with confidence, so that we may receive mercy and find grace to help us in our time of need" (Hebrews 4:16).
The fast enables you to humble yourself and accept Jesus' loving invitation: "Come to me, all you who are weary and burdened, and I will give you rest. Take my yoke upon you and learn from me, for I am gentle and humble in heart, and you will find rest for your souls" (Matthew 11:28-29).
Far-reaching benefits
I started teaching about the Daniel Fast is 2007. Since then, I've had the honour of helping hundreds of thousands of women and men engage in a successful fasting experience. I discovered early on that Christians are told in scriptures and from the pulpit to fast, but they haven't been taught how to fast. So I began to write a series of books to guide people in this spiritual discipline.
The testimonies I hear from readers are heartwarming and faith-building. A woman had been estranged from her son for more than 17 years. She decided to focus her fast on praying for him and his welfare. She didn't even ask for reconciliation. From her mother's heart, she only asked that God care for, protect and bless her son. In the middle of her 21-day fast, her phone rang and so she spoke the typical greeting, "Hello?" and what she heard was: "Mom, it's me." The Holy Spirit had touched the heart of her son and prompted him to call his mother. The Lord put them on the path of renewal for their relationship.
Another woman had been out of work for more than four months. She had exhausted every job possibility she could think of, with no success. Feeling alone and desperate, she started the Daniel Fast and began more diligently to seek God's wisdom, influence and blessing. Hope began to sprout in her soul, even though nothing on the outside had changed. Midway into her fast, she felt prompted to get back in contact with a company that had previously turned her down for employment. She called, and within hours met with the director, who hired her on the spot. She walked out of the office praising God and began working the very next day.
Accept the invitation
God is eager for you to turn away from the challenges of the world and come to him: "without faith it is impossible to please God, because anyone who comes to him must believe that he exists and that he rewards those who earnestly seek him" (Hebrews 11:6). Using the God-designed discipline of fasting is one of the most effective ways you can diligently seek the wisdom, guidance and blessing of your Father.
God's desire is to work in your life. He's available to heal your broken heart, to solve your financial burdens, to bring healing to your body and to teach you more about prayer and faith; experiencing his presence and kingdom living. Our part is to offer all of who we are to him. Then God takes this humble offering of ourselves and engages his influence, power and authority to do for us what we can't do for ourselves.
My hope for you is that you will accept God's invitation to carry the heavy load for you and that you'll learn from him and receive his priceless care. Enter the fast. Be blessed by your Lord. And go in peace.
Giveaway!
We have five copies of The Daniel Fast for Financial Breakthrough for Woman Alive readers. Simply email womanalive@premier.org.uk with 'The Daniel Fast – book giveaway' in the subject line and your full name and address in the body of the email to be in with a chance of winning a copy.
Susan Gregory is known as 'the Daniel Fast Blogger'. Since the launch of her website in December 2007, it has received nearly 14 million visits, and Susan's work has taken her to more than 35 countries around the world. She is the author of many books, including The Daniel Cure (with Richard J Bloomer, PhD), The Daniel Fast, The Daniel Fast for Weight Loss and The Daniel Fast for Financial Breakthrough (all published by Tyndale). Find out more at daniel-fast.com
Please ensure you seek professional help before you begin any kind of fast or diet if you have underlying health conditions.
Image: Christopher Jolly, Unsplash