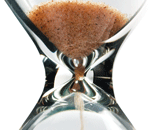 It's never too late to find a new direction!

Meet two women who have discovered that age is no barrier to starting something new

'I'm a street pastor in Manchester'!

Six years ago Liza Fawcett, 80, was challenged by God to leave her home in respectable Chorleywood, Herts to go and live in Harpurhey, Manchester, one of the most deprived areas in the country. She recently completed her training to be a Street Pastor and is also actively involved in her local church and community. Liza was widowed in 1996 after 44 years of marriage and has two children and three grandsons.

Walking the streets of Manchester on a dark winter's night would be a daunting prospect for many people half her age, but Liza Fawcett loves being out there as a Street Pastor.

"It can be cold, windy, rainy - and boring sometimes, but at other times it's wonderful. I'm very fortunate that I've got a strong body and I'm fairly fit."

To keep out the chill Liza puts on long johns and thermal vests, but if it's too cold to walk about, she and her colleague – they always work in pairs – pop into takeaways or pubs and talk to people. "Recently one young man I spoke to was clearly drinking too much, but we did have an encouraging chat about Jesus – and I was once kissed by an elderly drunk!" she admits with a laugh.

Moving to Manchester was "a major eye-opener" for her even though she'd worked in Ardwick many years before when she was a student at the Liverpool School of Art. "I loved the people so I knew where I was going, but I wasn't aware of the present day deprivation and breakdown in family life."

Before becoming a Christian and joining St Andrew's Chorleywood, Liza and her husband, a barrister and QC, were involved in a "busy and fashionable church doing ecclesiastical chores" but had no living faith. They were taught that miracles and healing no longer happened – they were just for the Early Church.

Liza developed a hunger for the Bible, but felt there was a "secret" that she couldn't grasp, so started a Bible study group for "the ignorant" to find it. It became so full she had to start a second one. "It was in one of these groups that someone told me I should read Face up to a Miracle by Don Basham, which showed the difference it makes when you're born of the Holy Spirit. Having sought the empowering presence of God through the Holy Spirit, my whole life completely changed."

When her husband died in 1996, Liza asked God what was it that he wanted her to do with her life now. It was while she was serving on the ministry team at New Wine that she heard Andy Hawthorne from the Message Trust talk about their work in the deprived areas of Manchester. "They said, 'We need grannies', so I upped sticks at 73 and joined the Eden Team in Harpurhey."

Liza left the team after a year because she felt that the younger people were better able to relate to the situations they were involved in, but she still remains a keen supporter. Then 18 months ago she joined the Street Pastors in Manchester. Liza has now completed her training and goes out on Saturday nights.

"We have a good relationship with the police, who suggest we try certain places. Recently, when we were walking past one of the housing estates, we came across a house where all the windows had been smashed by a hooded gang. The woman there had two small children. We helped clear up the glass and my colleague rang the police and got someone to board up the windows.

"On another occasion we walked past a place where a young man had been stabbed to death. There were flowers around a tree and a group of boys were looking at them. A little boy came and asked whether I would go and speak to his mother because she knew the killer. I was able to give her the police telephone number and comfort her. She was terribly upset. There is great fear of reprisals, so we prayed against that and so far all seems to be well.

"We have a loving God and therefore with his protection and the training we get, we don't need to fear being on the streets at night. We pray before setting out and prayer walk as we go. Age is no barrier to being a Street Pastor. The only requirement is the compassionate heart of Jesus for those living around us.

"I love what I do, though I reckon my family thinks I've lost my marbles!"

* To find out more about Street Pastors call the Ascension Trust on 0207 771 9770 or visit www.streetpastors.co.uk


"I started a publishing company"

Eileen Mohr, 77, started Crossbridge Books 14 years ago when she was unable to find a publisher for a Christian book she had written for children. She has since penned more books and the publishing house has a growing list of titles from other authors. Eileen and her husband Gunther, 78, run the business from their home in Worcester.

They could be leading a leisurely retirement, but Eileen and Gunther thrive on being purposefully busy. And they get started pretty early in the day.

"We usually get up around 7am, and after breakfast we pray together for about 45 minutes, during which I keep my wireless phone handset close by in case of a call. Next I usually check the computer for e-mail, as there may be an order from Amazon or a book wholesaler for one or more books.

"After that I may put some washing in the machine, then have our coffee time together, unless we are hurrying to meet a deadline, in which case we drink our coffee wherever we happen to be."

When the orders come in, Gunther, a retired engineer, will pack the books while Eileen raises the invoices. Throughout the day she may contact a printer to discuss a reprint or a forthcoming publication, answer the phone, deal with the post, prepare a light lunch, take a half-hour nap, do some editing and get ahead with the evening meal.

However, it's not all go 24/7. They rarely work on Saturdays and never on a Sunday, so weekends are free to watch a good film or "go away somewhere pleasant".

A qualified teacher of German and French, Eileen gave up teaching when her four children were small. She was fortunate to find a part-time proof-reading job with a local publisher which she could fit round the family's needs.

Some while later, a friend suggested she should write a children's book. "Having done so, I was unable to find a publisher for it, so I decided, at the age of 63, to publish it myself. My uncle had written his autobiography, A Well Brought Up Eastender , so that became my second publication.

"Looking back, it does now seem that God was preparing me to do this work. Even as a small child my mother inculcated in me the idea that spelling correctly was important. Then, many decades later, Gunther and Martin, our second son, helped me to get used to the computer - gradually!

"I would say that probably the main plus about working after retirement age is that it keeps your brain active. The business does mean that we don't go abroad visiting faraway places as we would otherwise, but we do usually go on holiday to Germany and/or France, where Martin and his family live.

"However, both Gunther (who is German) and I have in the past visited quite a lot of other countries, so we can live without many further explorations.

"Another plus is the sense of fulfilment that we get when a new book is published. Sometimes the process of getting a book ready for the printer reminds me of a pregnancy – it's great when the baby is born!"

Eileen offers encouragement to other older women who may be wondering what God has in store, or are thinking about taking on a new commitment: " Go for it!" she says. "Eat plenty of healthy food which will stave off old age as long as possible. Try to get a bit of exercise, and if you feel that what you are doing is something helpful for the community or something that you believe God wants you to do, I'm sure you will enjoy doing it."

* The latest Crossbridge publication is Wishing and Other Stories, a collection of tales for children of primary school age, written by The Mohrs' daughter, R M Mace. Other titles in the pipeline include a book on Christian meditation by Trevor Dearing and Costly Roots, by Sarah Cohen. For further details visit www.crossbridgebooks.com or call 01886 821128.