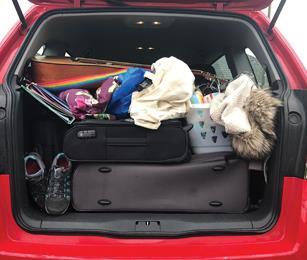 It's that time of year again: across the land, harassed parents are working out how to squeeze three suitcases, a month's worth of groceries and a guitar into the boot of their small family hatchback, while their offspring are busy online investigating which of the freshers' events offer the best food.

Leaving home for the first time affects young people in different ways: while some view it as a huge adventure, others find the transition from home to university/college life scary and unsettling.

However, there's a great opportunity here for local churches to reach out to those entering this new life-phase.
What can my church do to welcome new students?

Obviously the number of students turning up at a particular church will vary depending on its proximity to places of higher education. It might be worth contacting Fusion – an organisation which aims to support new students as they seek to grow in their faith – as one of the ways they do this is by providing links to local churches. Make sure the church website is attractive and up-to-date, too, as this is often the first thing people look for.

Unsurprisingly, student lunches are always popular, and allow a fellowship to engage with newcomers in a less formal setting. If you have several students attending your church, think about setting up a student house-group, or other social events.

Being away from home for the first time gives young people the opportunity to explore their faith as they learn what it means to follow Jesus outside the safety-net of their home environment. Churches who facilitate a safe space for students to ask difficult questions can equip them to cope with the challenges of university life, including the stresses of exam season.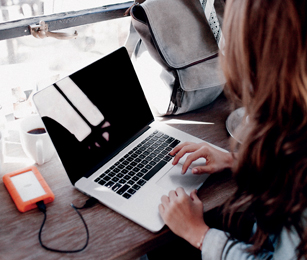 Another good way to build links between students and church members is to run a student-adoption scheme, pairing new students with others within the church. Many students welcome the chance to escape the mad social whirl of university life and spend time in a normal family environment. When our own children were small, a couple of our adopted students even moved in with us for a while (not at the same time!). Some 15 years later, they're still speaking to us, so it can't have done them too much harm ...
How can I personally reach out to new students?

While developing a student-friendly environment requires a whole-church response, it starts at an individual level. Clearly, some of us find small talk easier than others, but there are plenty of questions to be asked around what they are studying, where they've come from, and so on. Smile, offer them a cup of tea, and – if your church has social events coming up – invite them to join in.

From my – admittedly distant – memories of my own student days, being offered free food was always a bonus, so consider whether you could invite students round for a meal. More recently, as my own children have moved away, I've been grateful for those who've offered transport to church services and events, and this is another way we can ensure students feel included.
What about those leaving for university?

In the excitement of welcoming new students into church, it's important not to overlook those who are moving away, especially if it's for the first time. Could your church organise a 'sending service', where the congregation sets time aside to pray for those leaving home? And once they've left, think about how you can maintain contact, whether via Facebook, e-mail or old-fashioned letter-writing: even the most outgoing students appreciate a reminder that their home church still values them and is praying for them.

Again, it's worth nominating individuals within the congregation who will each commit to pray for and communicate with departing students. University can be a lonely environment – particularly in the early days – so it's vital our young people don't feel cut off from their home congregation.

Caring for students – whether leaving or arriving – is an important way of demonstrating God's love to a watching world. And I'll leave you with one final thought: take an extra packet of tissues to church during September – there could be some watery-eyed parents around, too!
Fiona Lloyd is vice-chair of the Association of Christian Writers and is married with three grown-up children. The author of The Diary of a (Trying to be Holy) Mum (Instant Apostle), Fiona works part-time as a music teacher and is a member of the worship-leading team at her local church.