Emma Borquaye, the founder of Girl Got Faith, encourages us to help the teenagers in our lives have confidence in who God has made them to be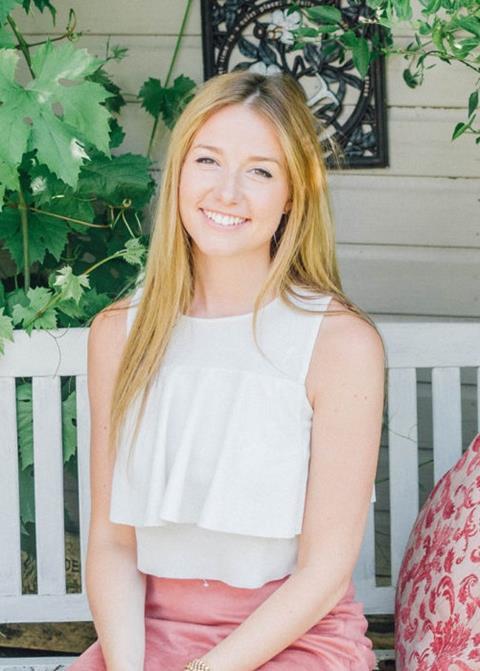 "Dream big!"
"The world is your oyster!"
"You can be anything you want to be!"
These are just some of the phrases that teens hear on a regular basis, and, as liberating and exciting as they may sound, it doesn't always translate quite so easily in to real life.
The 2021 Prince's Trust Youth Index found that 56 per cent of young people surveyed, said they always or often feel anxious, and one in four 16 to 25-year olds admit they feel "unable to cope with life".
You may be thinking: "What is there to worry about!? My teen years were the best of my life!" but the pandemic, as well as 21st-century life generally, has had a bigger impact on the mental health of young people than many realise, and they need our support now more than ever.
So, how can we help?
The right kind of confidence
Rather than the wishy-washy motivational speech that proclaims everything is possible, it's time we focused less on career goals and more on confidence goals.
Social media already does an incredible job of promoting the idea that confidence is something that can be produced through being popular, having a good career, nice things or power and status. However, true confidence doesn't come neatly wrapped alongside that new outfit. It's more of a muddy journey, an exploration of self, finding out who you are and why you're here, and, most importantly realising, why you matter.
This kind of self-confidence leads to less fear and anxiety, improved motivation, more resilience, improved relationships and a stronger sense of your authentic self.
Unless we start at this point of a healthy sense of self, looking ahead at what we want to achieve in life and who we want to become, can easily get warped by all of societies projections and expectations of what a good life looks like.
Discovering who they truly are
Thankfully, as Christians, we already have an incredible roadmap to life, through the Bible. It doesn't present a rose-tinted view of the world, if anything it shows us some of the most raw and broken parts of our humanity that we would rather ignore. But within the pages we find so many of the answers to the world's big questions about identity, purpose and if we even matter at all.
So, if you want to help young people have faith for their futures, start by showing them who they are. Open up the Bible so that they can see the words detailing their identity as loved, purposeful, complete, royalty, a citizen of heaven!
Next, allow them to discover their own relationship with God and make it personal to them – not inheriting their parents' faith or only following the rules of their Christian school or youth group. But experiencing what it means to be loved by a perfect Father whose grace is boundless.
It is my belief that from this place of security and self-assurance, young people will look at their futures with anticipation, excitement and, most importantly, confidence, knowing that their lives can be far more impactful than they ever thought, not because of what they might achieve but because of who they were created to be.
Emma Borquaye has put together the beautiful devotional book Discovering You, which is out now (SPCK). Designed for teen girls, it also features Letitia Wright, Naomi Scott, Griff, Guvna B, Cheryl Fagan and many more.

Emma Borquaye is the founder and director of Girl Got Faith, a platform for teenage girls to be encouraged in their faith and find online content that is engaging, useful and sharable on topics ranging from health and beauty to fashion and popular culture. Girl Got Faith has a website, YouTube channel, Instagram and hosts events.
View full Profile