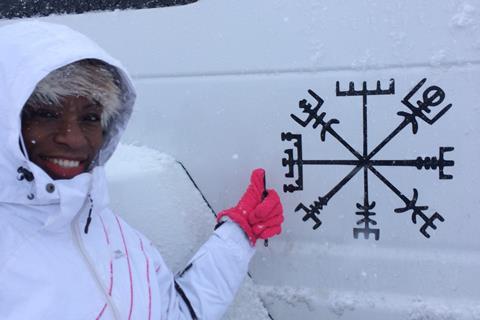 Hands up, who loves January? I'm guessing not many of us, unless you happen to be a 'January baby', in which case you might enjoy your birthday but be frustrated that most people seem too full and fatigued to celebrate with you. (Apologies to my two friends born in January, to whom I always manage to convey the aforementioned sentiment!)
Don't worry, I'm not going to tell you to buck up and enjoy this month in the same feverish way we do with December in the lead up to Christmas. The overriding messages at this time of year are about encouraging us to take up Veganuary, dry January or to join a gym at a discounted rate.
Now unless you're already on a diet in line with the above or you are best friends with your personal trainer I would wager that none of these sound particularly enticing in the grey, dark and cold days January is known for. So my counter is, let your free time be exactly the kind of down time you really need.
I'm almost certainly going to be the only one to tell you not to avoid food or drink unless you need to for personal or dietary reasons. And you should forget about committing to paying a seemingly low monthly gym membership only to give up after a few sessions but continue paying because it makes you feel like you're doing something. (Take a long afternoon walk or slow jog with a friend, dog – or both – outside instead.)
Were you so busy last year that you never took a break? This January, take a Sabbath rest and just stop. Stopping will look different for all of us. For me it will mean setting my alarm an hour later than usual so I'm not waking up in the dark; it will mean clearing my diary of any expensive social events and giving my body and bank balance a real rest.
I'll probably do more slow cooking and satisfy hunger with soups and stews. And the real benefit of slowing down in January means you can nourish your soul as you reconnect with God. You can tune into a new series on Premier Gospel on Sunday afternoons, helping you prepare for 2023 by sharing conversations with expert guests to help us reconnect with God in new and familiar ways. And this year's Woman Alive issues will be packed with ideas and inspiration for you too (see below for an introduction to our new columnists).
Tola-Doll Fisher
Editor + Creative Director

Tola-Doll Fisher is the creative director and editor of the Premier Woman Alive brand. Tola is also the author of 'Still Standing -100 Lessons From An 'Unsuccessful' Life' (SPCK).
View full Profile