Premier Christian Communications acquired Woman Alive at the end of 2019 and as the platform has grown so has the team responsible for it. Here is some behind the scenes info on those who put together the content for this Christian female-first brand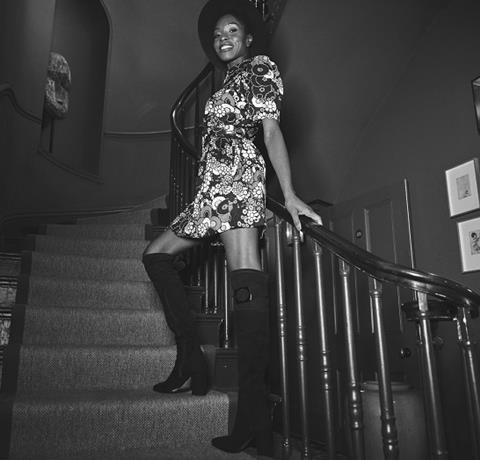 Name: Tola-Doll Fisher (Doll)
Role: Editor-in-Chief
Location: The Cotswolds
Magazines from childhood: As a teenager, I loved thick, image-led magazines like iD, Dazed & Confused and Empire. I also occasionally bought FHM because it had the kind of witty articles I found often missing from women's titles.
Favourite WA articles: Oh gosh so many. I'm super proud of the articles we've done about sex, menopause and the life lessons series learning from incredible women of advanced years. Stories often untold in today's Church.
Choose a Bible character for a colleague: A lot of my job is basically high level project management so I'd say Noah because he had to follow some pretty meticulous instructions to build that ark, not to mention getting the right people/ creatures on board! He's also a man which is useful when you're in a position of leadership…
Alternative career plans: My back up was modelling. I walked at London Fashion Week years ago and it was an exhilarating experience, but at one point I wanted to be a housewife so not sure which one I'd go for now.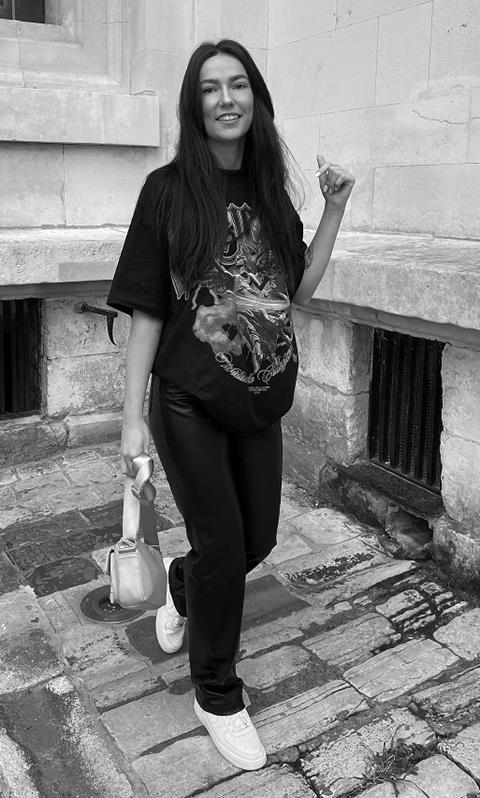 Name: Sarah Ellen Brown
Role: Art Director
Location: London
Magazines from childhood: iD, Dazed, Vogue. I have no shame in admitting my first ever mag subscription was Groovy Chick though; she will forever be an icon.
Favourite WA articles: This is tough because I love any piece that sparks a bit of a debate. If I had to choose one though, the profile we did on Santia Deck (March 2021) was a definite highlight. I fangirled over her for a while after that piece - she is so relatable, but also so aspirational.
Choose a Bible character for a colleague: Might be an unusual choice but I'd say Eve. I love that she's controversial, a risk-taker and willing to challenge the norm - she'd fit in perfectly with us.
Alternative career plans: This is actually all I ever wanted to do, so I count my blessings and am thankful to Doll and WA every day for that. However, if I had to change, something with animals - they are so much better than people.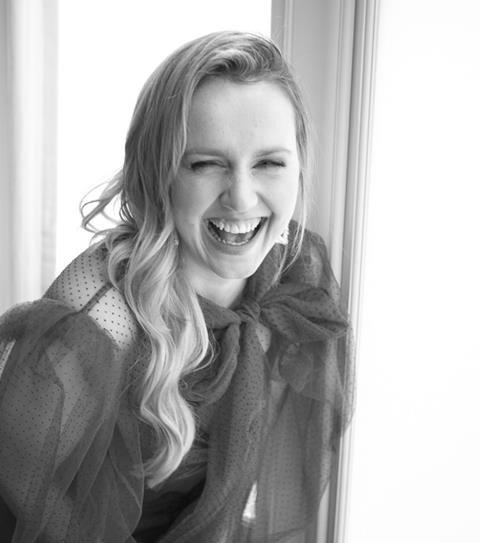 Name: Lauren Windle
Role: Blogs Lead
Location: London
Magazines from childhood: I was wild about Mizz magazine. I actually called their (premium) phone line to tell them my 'most embarrassing moment'. They didn't publish it and my parents weren't impressed with the phone bill.
Favourite WA articles: I love anything from Amy Boucher Pye who runs WA's book club. She's so gentle and wise. Then there's Belle Tindall who wrote for us on the twelve days of Christmas, she's funny and sassy and modern but writes with integrity and faith.
Choose a Bible character for a colleague: Mary Magdalene. Hands down. I love women who have known struggles and see the value of turning their loves over to the care of God. Mary, witness to the resurrection and a 'messenger' of the risen Christ, would be the perfect addition to our team.
Alternative career plans: I'd love to own a small boutique hotel with a ridiculous theme in each room. There would be a jungle room with vines hanging from the ceiling and a Vegas room with a heart shaped bed and pictures of Elvis. Think fabulous and very kitsch.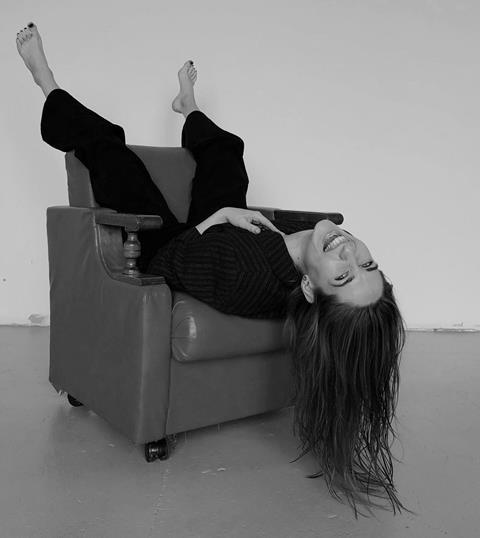 Name: Rachel Pearce
Role: Writer/Blog support
Location: Somerset
Magazines from childhood: Just Seventeen (J-17 to the cool kids), Smash Hits or anything else with a free lip gloss, agony aunt page and poster pull-out.
Favourite WA articles: "One Woman's Fight Against FGM" (November 2021). I have so much respect for Ann-Marie Wilson, who saw a desperate need and – rather than throwing money at it or praying that someone else would fix it – gave up everything she had to answer God's call.
Choose a Bible character for a colleague: Jonathan, without a doubt. Fiercely loyal, he would be a friend for life as well as a workmate. While others might be willing to squash me to get to the top, Jonathan would always be there to give me a leg up, regardless of the cost to his personal ambitions. Also, his penchant for honey makes me think he would have an awesome snack drawer and would most likely be willing to share the bounty.
Alternative career plans: I have a whole headful of novel ideas that haven't yet been written. I like to think I'd be sitting on a balcony in sunny Italy penning a literary masterpiece between siesta and suppertime.

Name: Amy Boucher Pye
Role: Host of the Woman Alive Book Club
Location: North London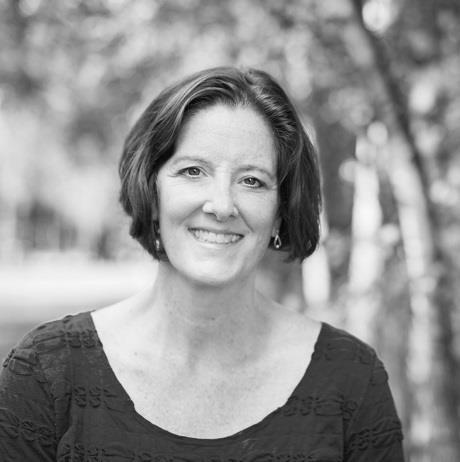 Magazines from childhood: As an American, I'm not sure if these translate, but I remember loving the Highlights magazine as a kid and Seventeen as a teenager.
Favourite WA articles: I love the regulars, such as Elaine Storkey, Cathy Madavan and the everyday miracles. I also really appreciated the three-part series on the menopause. In the past this topic hasn't been addressed enough, and I'm glad the conversation is opening up. And yes, I'm on HRT and am so very grateful for it. For me the alternative was horrific!
Choose a Bible character for a colleague: I'd probably go for the writer of John's gospel. Bible commentators debate about which John this actually was - the son of Zebedee or a different John? If he were my colleague, I'd find out! I love his gospel the most, with its exploration of mystery and wonder.
Alternative career plans: I thought I wanted to be a lawyer. I think I was influenced by legal dramas at the time!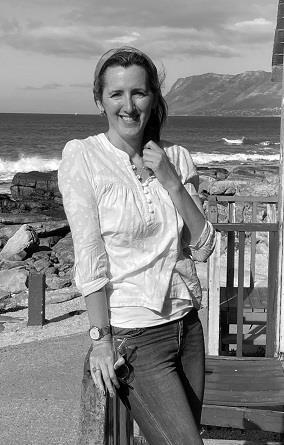 Name: Jemimah Wright
Role: Deputy Editor
Location: Norfolk
Magazines from childhood: I used to love the weekend supplement magazines (still do!). As soon as the newspaper van came through our village, and I heard the familiar noise of the heavy weekend paper falling on the mat, I would run to get there first.
Favourite WA articles: I have loved the 'Life Lessons' features. In January I spoke to Baroness Cox, which was an honour. I have taken youth mission trips to Armenia over the years, so it was particularly interesting to hear that during the 1992-93 Armenia Azerbaijan war she was President of Christian Solidarity Worldwide (CSW) and they delivered humanitarian aid and documented acts of violence against the Christian Armenian inhabitants of Nagorno-Karabakh.
Choose a Bible character for a colleague: Jesus! He would be the most fun, inspire us all to excellence, and set an example of kindness, patience, and integrity!
Alternative career plans: Well, I have written a novel, which is languishing unpublished at the moment, so maybe I would pursue that and write more fiction. Alternatively, an interior designer.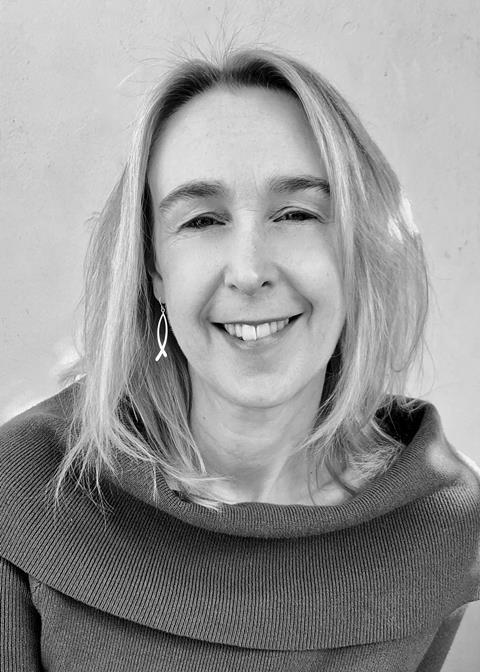 Name: Claire Musters
Role: Sub-Editor/Editorial Support
Location: Surrey
Magazines from childhood: I read Just Seventeen with friends at school, but when I was a bit older I bought Q magazine (a music mag) and read it avidly.
Favourite WA articles: I found the interview with Tammy Comer fascinating (December 2021), especially how a curse had affected her health so much and how she was later healed instantly from its effects.
Choose a Bible character for a colleague: I think Mary, mother of Jesus would be good. Luke 2:19 says: "Mary treasured up all these things and pondered them in her heart" and I think seeing her take that approach, carefully mulling things over, would help me to slow down. She would also be a great person on the team as I imagine she would speak a lot of wisdom.
Alternative career plans: While at secondary school, I did consider being a composer. I am still involved with music, but haven't progressed very far with the writing side of things, so I'm not sure how realistic that would have been!