Catherine Larner spoke to Lizzie Damilola Blackburn about breaking into commercial fiction with a Christian protagonist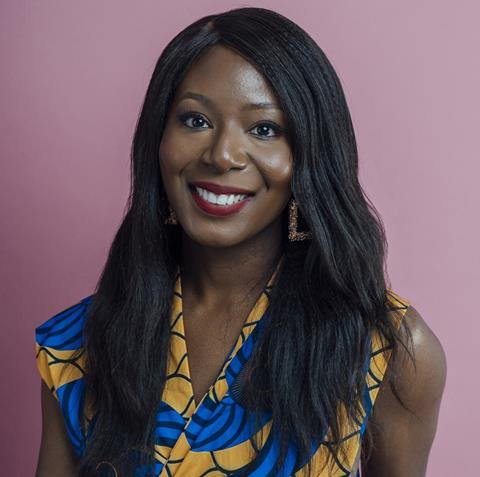 From Pride and Prejudice to Bridget Jones's Diary, novels have, for generations, revolved around a woman's search for a husband. With the release of a fabulous new book from debut novelist Lizzie Damilola Blackburn this spring it seems nothing's changed, and yet this book definitely breaks new ground too.
Yinka, where is your huzband? (Viking) is a warm, funny story of a British Nigerian woman, living in Peckham, south London, struggling to meet the expectations of family and friends while managing the challenges of a demanding City career and the difficulties of the dating scene. Things come to a head when Yinka loses her job and also has to find a 'plus one' to attend her cousin's wedding. Will she keep everyone happy, or will she finally find her true self? And will she find romance?
It's a familiar storyline in a modern setting with great characters and a lively pace, and the publisher was so confident of its appeal that they declared it their lead commercial fiction debut for 2022. What makes this particularly significant is the fact that Yinka is a Christian and her faith, prayer and morality are all integral elements for her story.
"There are loads of Christian women going through what Yinka's going through," says Lizzie. "In my 20s, I was feeling pressure from my mum to settle down, and many of us feel that our worth is tied to our relationship status. I decided to write a story about a British Nigerian woman going through the same thing. I had this strong calling on my heart and felt I had to share the story."
Christians in mainstream fiction
"When I was looking for mainstream fiction with Christian characters, I couldn't find any. Christianity is seen as outdated and I wanted to show that it's not. I was really passionate about the story and God didn't allow me to give up on it!"
Lizzie first created Yinka when she was writing a weekly blog entitled 'Christian dating dilemmas'. Here she introduced different characters, each with their own problem, and then invited her readers to tell her what they thought should happen next. Each subsequent instalment would be based on their feedback.
Discussing her blog at a workshop, Lizzie met the author Jackie Ley, who suggested that Yinka needed her story told as a novel.
"I went into it blindly," says Lizzie of her inexperience in writing. "When I was younger I always loved writing. But I stopped when I was 17. I got back into it after a heartbreak, when I needed an outlet to channel my feelings. And then I remembered how much I loved writing."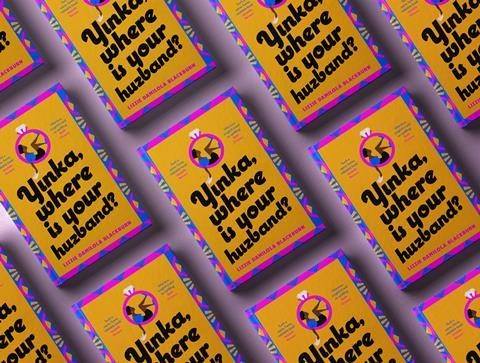 Lizzie started to take courses and classes in storytelling. As she gained confidence, she decided to enter a writing competition in 2019 with an early draft of this book. "I felt God was saying 'apply'," she says, "and I prayed I'd get longlisted. But then I got shortlisted and ended up winning! I pitched the novel to a panel of agents and Nelle Andrew offered me her representation – and I later discovered that she's a Christian too."
Keeping things real
Lizzie is thrilled by the reception to her book, which was released in the USA just before the UK, and has already been optioned for TV.
"The need to find love is universal," Lizzie says. "I think everyone can relate to that. But I also wanted to show how beautiful Christianity is and the relationship we can have with God. I wanted to give a different view from the one that is sadly presented by the media where Christians are judgemental or pious."
Lizzie did look at publishing her book with a Christian company, "but the submission guidelines were quite strict in what they would or wouldn't accept, like not having swear words for example," she says. "I didn't want Yinka to be the perfect Christian. That's not really a reflection of who we are."
While Yinka gets into all sorts of trouble by telling lies to avoid disappointing her prayerful mother and aunties, she does talk about her faith to some of her friends, has an active prayer life, refuses to get drunk because it wouldn't be what Jesus would do, and doesn't want to have sex before marriage. And she goes to church.
Cultural differences and difficulties
"When I was growing up, I used to go to big Pentecostal African churches," says Lizzie. "And I really wanted to show how colourful this is, how long the services can be and how eccentric the pastors tend to be as well. I felt I could make it quite comedic, and to give that nostalgic vibe as well. I feel it's part of the British Nigerian experience."
Lizzie was raised in a Christian home and recalls having a vision of Jesus when she was just five years old. It caused her to believe that Christ was real and she says that, while she hasn't ever felt prompted to respond to an altar call, her faith has "blossomed ever since". She now attends Milton Keynes Christian Centre.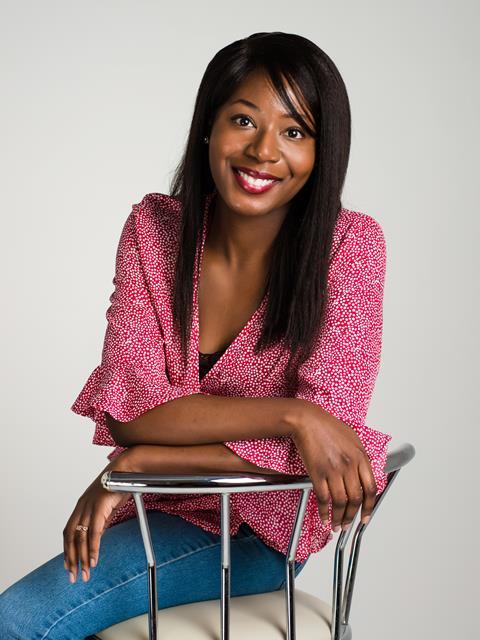 Like Yinka, Lizzie has seen how, as a British Nigerian Christian woman, there is often a conflict in belonging to the two cultures. And in the novel, Lizzie describes beautifully how Yinka feels she doesn't fit into either the traditions of her Nigerian family or the expectations of her non-Christian British friends. She tries to learn Nigerian and cook traditional dishes, while she also goes to bars and socialises with her work colleagues.
"That grappling between being both British and Nigerian where you don't feel rooted or fully part of either culture is tough," says Lizzie. "The different pressures from each culture can make you feel uncomfortable and it is something you have to navigate constantly."
There are also issues facing Yinka and her friends that non-Black readers might not be aware of. For example, colourism: "I wanted to show how a dark-skinned woman will question her self worth. How in the black community, the closer you are to being white, whether that's your hair texture or your complexion, or your features, you tend to get more benefits.
"I wanted this to be a fun, uplifting book, but I didn't want to shy away from the real issues that we're facing in our community and colourism is a part of that."
Encouraging self-discovery
With such success from this book, Lizzie has been able to leave her work in the charity sector, with its two-hour daily commute, to dedicate herself full time to writing. She can't give anything away about her next book, but fans of Yinka will be hoping that it will be another funny, relatable and inspiring read, with a positive life message.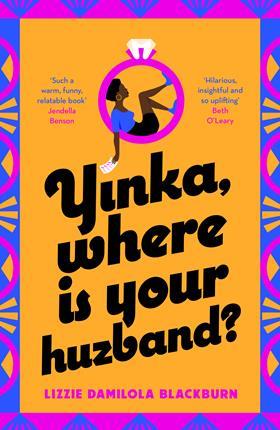 "We are all human and we all go through the same things, regardless of our faith or background," Lizzie says. "I hope my readers will be encouraged to go on a self-discovery journey of their own."
Words by Catherine Larner
Yinka, Where is Your Huzband? is published by Viking on 31 March, (RRP £14.99)