Jeannine Wiedmer spoke to Becky Hunter-Kelm about her passion to provide a safe place for young people, and the miraculous provision of their Youth Community Home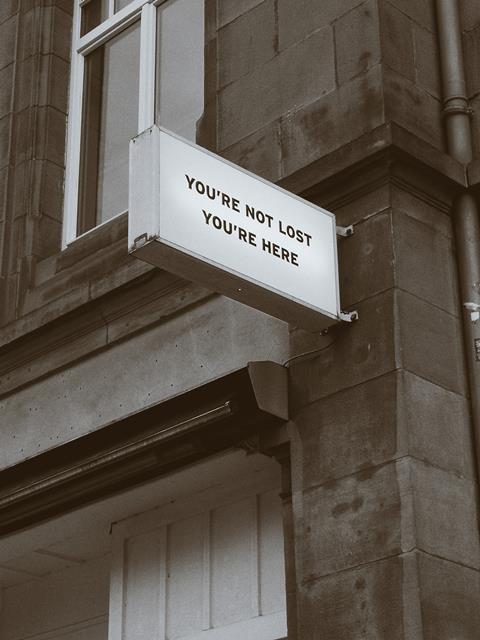 Originally from Switzerland, Jeannine grew up in Germany and became a believer when she was 22. "It opened up a whole new world for me. The church needed a female youth leader and, as a brand-new Christian, I said I'd love to help! It was like my heart was set on fire for young people at that moment."
The next few years were full of a thriving youth ministry. Jeannine, a nurse, married Stephan and together they felt a strong calling to provide a space for souls to find rest and peace at home and in community.
"As we planned our lives together, we knew we wanted to have a guest room right from the get-go. We prayed, and God provided us with a flat with a spare room. A guy from the youth group who needed a safe place to live moved in with us straight away and was with us for two years."
Jeannine and her husband committed themselves to community living, and continued to live this way even after they had their two daughters. Working irregular shifts as a nurse made Sunday church life challenging for Jeannine, and the family realised the power of Christian community outside of a Sunday morning meeting.
"We realised that the home is where life happens – sharing a meal together, being in community with others. Over the years in Switzerland, we had up to 20 young people in our home at a time for youth group. Word got out around the neighbourhood, and they would just come."
Then, ten years ago, they felt called to London. "We didn't have a job or lots of savings at this point. But we wanted to be obedient to what God was asking of us, and he was clearly asking us to move to London. Door after door opened and we found our first home in a tiny flat in Lewisham."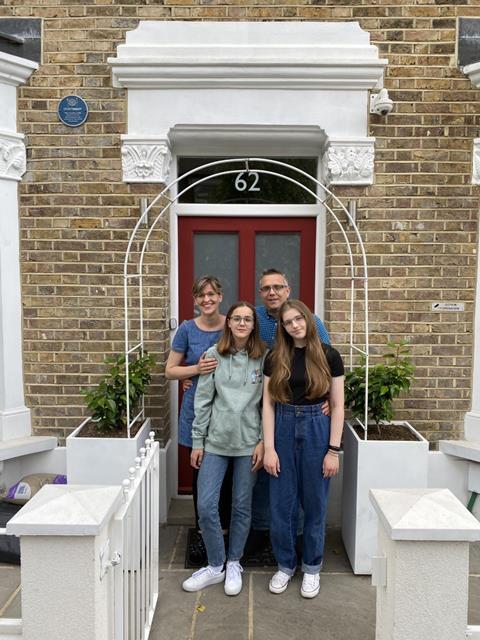 Nightstop
After finding a wonderful new church, we heard about Nightstop*, a service in London where you could volunteer to host young people who were on the streets. We felt so convicted by the Lord that we needed to get involved that we began weeping! Matthew 25:35 became our vision: "For I was hungry and you gave me something to eat, I was thirsty and you gave me something to drink, I was a stranger and you invited me in."
Jeannie was so excited to start taking in young people from Nightstop, but at this point they didn't have a spare room in their flat. So they started to pray for a new place. "We then hit a hurdle when we learned we wouldn't be able to rent a flat with a spare room with the intent of providing a room for Nightstop. However we explained it, landlords wouldn't accept it and it felt like a closed door."
But then God provided unexpectedly.
Jeannine's church pastor and family moved around the corner and offered to let their old home to Jeannine and her family– and it had two spare rooms! In the following years, young people from Nightstop would find a safe and stable home with Jeannine and her family. They would stay up to six months at a time.
"These kids would be struggling with mental health or bereavement. Some were in the foster-care system. Some had been kicked out of their home, and some had dropped out of school. We were able to provide a home in which they felt loved and accepted."
Of course, the reality of sharing your life and home to such an extent meant that it's painful when, inevitably, young people move on: "We loved the young people that lived with us. Letting go and saying goodbye hurts. But our tears are our worship to God. My prayer is often 'God help me to let them go; I entrust them to you.'"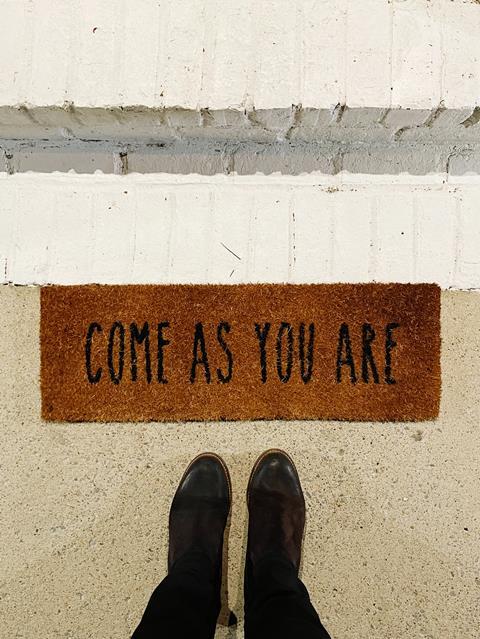 Expanding the vision
Over the years, Jeannine's heart for creating a home for young people continued to expand. After another move to Hammersmith, the family began to dream of a larger permanent community house that they could turn into a haven for young people. "My friend from church never let me give up on my vision – we used to walk up and down the banks of the River Thames, and she'd say: "Come on, let's keep praying for this house!'"
A few years later, two ladies from church approached Jeannine with an idea. There was a large, empty and rundown former B&B house in their neighbourhood of Chiswick and they suggested trying to raise the money as a trust to buy it.
Despite dismissing this idea as impossible at first, Jeannine started to pray about it – and consequently founded a charity in Switzerland to fund the house. The support poured in, and when the B&B house went up for sale via auction in Brighton, and the gavel went down to indicate it was 'sold!', she realised her vision was about to become a reality – and the hard work was set to begin.
"We moved into the old house during the pandemic, right in between the lockdowns. We thought it was now or never, so we just went for it! It was pretty crazy because we were living there while all the work was being done. Our family was living in a building site."
Creating a home together
The house was unrecognisable after the refurbishment. There are now seven freshly painted bedrooms, a huge kitchen diner and a light and spacious living room area. There's also a separate annex for Jeannine's family. Although the family runs the community home with a passion, having their own space is important too.
"In January 2021, our first young person moved in. We had to go very slowly as we figured out what sort of young person would benefit the most from staying with us. We partnered with organisations to serve young people in need– but that meant no criminals and no drug addicts."
Today the Youth Community Home is a haven for young people referred by social services or youth projects who otherwise would be facing a dangerous night on the streets. The young people that live in the Home are transformed by the simple but life-changing ethos that home is a place where you know you belong.
"We're all about social skills. The kids learn to make meals together and how to adopt healthy rhythms of life. I run the home, and volunteers come and run activities such as job-application support, cooking classes and even bike rides."
Basic rules such as behaving respectfully and in a friendly manner towards one another, being present for meals and having open communication are enormous milestones for young people. They learn they are a valuable member of the community and that their actions matter. That they matter.
Today, with faith and hope as the driving factors, the Youth Community Home continues to provide young people with a safe place to live, transforming lives with their care. Young people are free to explore faith through communal prayer times if they wish, and it is Jeannine's joy whenever a young person goes to church or takes a step toward Jesus.
"Even though we celebrate when a young person moves on to education or employment, saying goodbye repeatedly is hard. There are times when I doubt I'm even making a difference. One Sunday morning, on the way to church, I was tired and feeling despondent. Then we saw one of our former young people on the train behind us. We embraced with joy as the whole carriage looked on and were told: "I've got a job now! And my own place. You changed my life!'"
Jeannine acknowledges the kindness of God in allowing her family to have that encounter. It was a tiny glimpse of the impact of the home they have created where young people can belong and their hearts can heal.
*Depaul.org.uk/nightstop
To find out more about the Home or connect with Jeannine, visit ychlondon.org/#top