Rita Mbanga, a producer with Sunrise Animation Studios, talks about growing up in a politically turbulent Zimbabwe and why freedom of speech and authentic storytelling is in her blood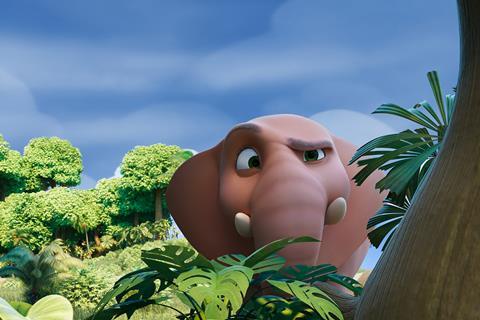 It all started with the Pooh Bear Club. Not an A.A. Milne fan club, as you might expect, but a Christian after school club for nine- and ten-year-olds, run by wild, imaginative minds. It was a bizarre mix of adventures with Piglet, Pooh and Tigger, all infused with Jesus and gospel truth. Zimbabwe in the 1980s, with its newfound independence, was an amazing place to grow up. Unaware of the political atrocities taking place at the time, my childhood was characterised by fun, freedom and acceptance. The quirky Pooh Bear Club was indicative of this, cementing my Christian faith and my love for fun, creative, wholesome storytelling.
Authentic storytelling is in my blood
Both my parents are journalists and while I was having a blast running around with Pooh and Tigger in the 80s, my dad was busy running national state media in Zimbabwe. In theory he had freedom, but increasingly he found himself being controlled; having his knuckles rapped when his reporting revealed corruption. This pattern became the norm, so he made a bold step to leave state journalism and establish Zimbabwe's first independent newspaper, The Daily News: "Telling it like it is." Unsurprisingly, this is what the public wanted, and The Daily News quickly became Zimbabwe's bestselling newspaper.
But 'telling it like it is' came at a cost, as my dad's honest, veracious reporting continued to uncover governmental corruption. I remember the first time he was arrested for his truth telling. My mum, in her devoted, determined way, walked round and round the prison walls, praying and throwing food parcels over for the prisoners. For my 22-year-old-mind it was a lot to take in, but my parents' steadfast faith and resolute commitment to living lives of integrity and truth was inspiring to witness.
Dad was released with no charges, but his freedom of speech continued to be squashed until persistent, dangerous harassment left my parents no choice but to take refuge in the Netherlands. They continued to write from a safe distance, telling stories that needed to be told, including ones that harked of their own experiences of racial segregation and inequality. One newspaper column my dad wrote was entitled, 'I write as I please'; and what pleased him was to tell the truth, even when it came at a cost, and to celebrate and endorse stories of equality, faith and love. This was my normal; such fierce passion, authenticity and commitment to exposing the dark and magnifying the light. It has shaped who I am today.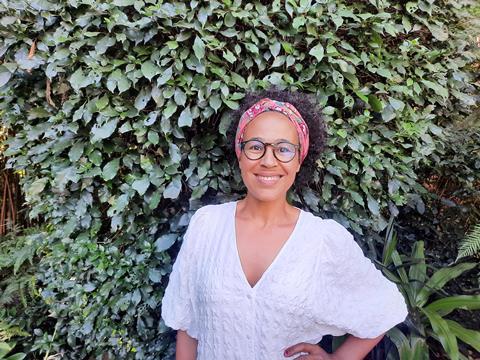 Tigger from Pooh Bear Club
Fast forward twelve years from Pooh Bear Club days. I had just graduated from Angelo State University in Texas with a degree in communications, when I received an intriguing email from my mum. The subject line read: 'Tigger from Pooh Bear Club'. It turned out that the man inside the Tigger costume, Phil Cunningham had just started an animation studio – Sunrise Animation Studios – with his wife, Jacqui. They had reached out to my parents' public relations company for help with their digital promotion material and mum thought this would be a good opportunity for me.
There was something about animation that intrigued me – the opportunities it held to engage, entertain and tell stories that need to be told
She was right. On paper, it was a great opportunity. I had specialised in film, TV, journalism and production – this was the sort of thing I wanted to do…but I wasn't quite ready to give up the thrills of post-graduation fun, working in a hotel in Miami Beach, for a 'desk' back in Zimbabwe, so initially shrugged it off. But there was something about animation that intrigued me – the opportunities it held to engage, entertain and tell stories that need to be told. Somewhat reluctantly, I felt drawn to give it a go. I agreed to six months, no more.
But six months later, when Phil and Jacqui offered me a permanent job there was no hesitation. I was captivated by Sunrise Animation Studios and sold out to animation as the most powerful form of storytelling. Twenty-two years later and I'm still here. There is something about this company that taps into my heritage; a company built on gut feelings, risk taking and commitment; a company committed to magnifying love, light, hope and faith; a company with integrity at its core, centring equality and accessible storytelling.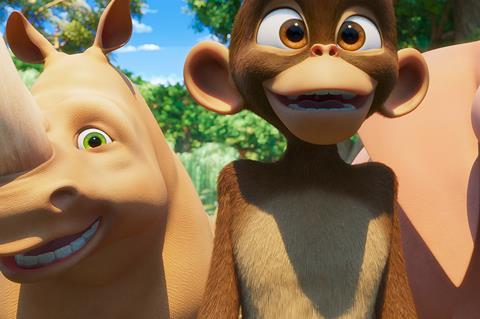 A whim that became a passion
You could say Sunrise Animation Studios was founded on a whim; a moment on holiday, lying on a beach, when Phil turned to Jacqui and said: "Hey babe, let's start a movie business!" But their willingness to follow this idea, which turned into a dream, was symptomatic of their priorities – to connect with people and make space for creativity – and reflective of their pursuit of God's kingdom values above worldly gain.
Those early days required painstaking commitment. With no high-tech equipment available in Zimbabwe at the time – we're talking 1998 – Sunrise Animation Studios' first production was a stop-motion animation, created from junk and recycled items we found lying around or were given. We were a tiny team, funding ourselves off the chicken business Phil and Jacqui had previously built. The cry of: "sell more chickens!" would resound if we needed to purchase a new piece of equipment. Initially the chickens funded us, but eventually Phil and Jacqui decided to give that profitable business away to focus, unhindered, on where their passions lay.
Love at the core
Despite not producing overtly Christian content, Sunrise Animation Studios has been guided by the Holy Spirit from the start; Jesus' life-transforming love is central to who we are and what we put out into the world. I feel so privileged that my life, my job and my ministry are all rolled into one. We create in a grace-filled environment to produce visual entertainment with love at the core. I feel that there is a tipping point in the film industry at the moment; we have an opportunity to turn the tide and be carriers of wholesome, authentic stories. The world is craving this sort of content.
My husband and I never let our two kids watch TV alone. I'm tired of not being able to trust what they'll be exposed to – the language, the messaging, the hidden agendas that creep into their subconscious. Remember when kids were kids, and ran around outside, barefoot and with wild abandon? We want kids to feel that free and at peace when they watch our animations.
My husband and I never let our two kids watch TV alone
Jungle Beat was created in response to the need for wholesome family content. The first series of 13 episodes was created in 2002 – we're now on season nine. Sandcastle Studios licensed the Jungle Beat rights and financed two feature length films based off the series which we were fortunate enough to animate. Loved on Netflix and with over ten million subscribers on YouTube, we're confident we're tapping into a need; a thirst people have for stories that speak to our souls. Watching Jungle Beat: The Movie leaves you with the heart-warming confidence and reassurance that love conquers all. We trust the Holy Spirit will bring restoration to family units through this message of reconciliation and hope.
I'm convinced that animation is the most powerful medium of entertainment, transcending age, race and cultural barriers. As soon as you put a person on screen, the viewer is subject to a conscious or subconscious reaction or judgement. But an animated character is both distinct from us yet relatable; anyone can connect. We want to tell stories of love to all audiences; not wanting to alienate anyone.
The current project we are animating is DAVID, a feature film based on the David and Goliath story, produced by Slingshot Productions and to be distributed by Angel Studios, known for producing The Chosen. The story of David and Goliath connects with a secular audience as well as across denominations and religions, and a collaborative effort between three production studios will enable us to reach as wide an audience as possible.
This story of a young boy who pursues God's heart while living courageously and fearlessly delivers a message that has the power to transform hearts through the work of the Holy Spirit.
It is my privilege to contribute to animation that reveres truth and honours life in its fullness – it's a compulsion, it's a calling. It's in my blood.
Find out more at sunriseproductions.tv
Words by Jane Knoop