Christa Smith spoke to Jemimah Wright about her new book, which aims to break the stigma of singleness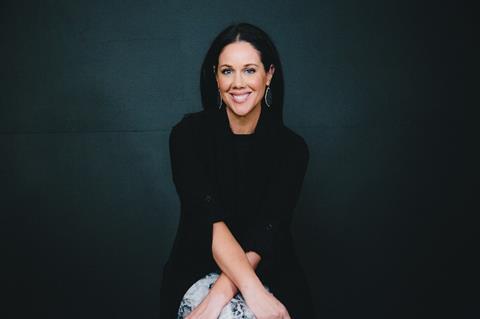 I was raised in a Christian home, in Oregon, USA, the youngest of three girls. My family were Catholic and had been impacted by the charismatic renewal. A key part of my journey was that I didn't feel the pressure to conform to society's markers from my parents.
My own journey with singleness
I had my heart broken in my first year at university. The guy I thought God had for me started dating my friend, who lived across the hall from me. I was devastated. I went for a walk to talk to God about it. I prayed: ''Jesus, I give you my heart. Give it back to me when I have permission to give it away." Little did I know then, that I would be single for another 20 years!
I honestly had grace for being single for a long time. My family valued pursuing God fully, and getting married was not idolised. When I was 26 I started working for a church as a director of a school of ministry. It was there I suddenly felt the pressure of my singleness. There was so much focus on it, and all the older women in the church would ask why I was single, and try to match-make me. The guys I liked always put me in the friend zone, and I did not feel the same for the ones who pursued me.
On my 35th birthday, I blew out the candles of my birthday cake, and prayed, like I did every year: "Jesus, let this be the year I meet my husband." But as I blew out the candles, it felt like I blew out my grace too. I suddenly felt desperate, and this was a new emotion for me. I felt my age, and I wondered if I had got it wrong in the past. Should I have been more proactive? I felt the depth of my longing. God asked me: "If you never get married, am I enough?" I had to be honest: he wasn't enough, but I wanted him to be.
Knowing Jesus has first place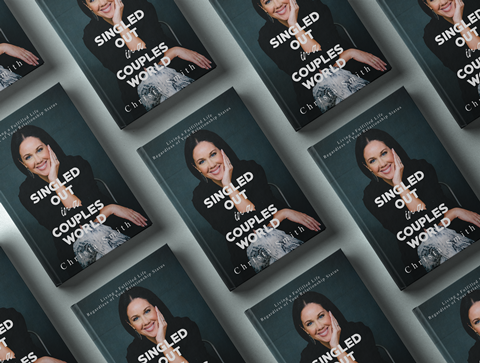 Jesus took me on a journey to where he became enough. It was a year and a half of grieving and laying down the desire for marriage. I grieved that my dad may never walk me down the aisle, and that I would never build a family in the traditional way. And then there was a day when I knew the grieving was done. I loved my life, I had an incredible community and Jesus was enough. I knew if I never married, I would be OK. God had been after the affection of my heart, making sure he was number one.
After the period of surrender and grieving, I felt the Lord talk to me about praying and believing for the promise, while still being content in my singleness. I had many prophetic words about my marriage being all I had prayed for, and that my husband and I would do ministry together. Now I had surrendered, I felt God ask me to pick the promise back up again.
When I was 38, in my quiet time, I felt prompted to pray for a man called Sean Smith. We were acquaintances, but I didn't know him well. I had first met him in 2003 as he had spoken at a church I was working for in Fremont, California. We were both in ministry, so had then seen each other at different conferences over the years. The last time I had bumped into him was in 2011. Now, in 2014, the Lord brought him to mind. I got in contact to say I was praying for him. Sean heard that I was speaking at a women's conference in the San Francisco Bay area, where he lives, and invited me for a coffee. I knew after that coffee, that if Sean wanted to marry me, I would say yes. I was so impressed by his integrity and passion for God. A year and a half later, we got married.
I knew if I never married, I would be OK
Called to write
In 2014 I was working as a pastor at Expression58 church in Los Angeles. Most of our congregation were single, and I was constantly having meetings and counselling people about their situation and relationships. I realised we needed to address the issue from the pulpit, and I did a talk called 'Singled out in a couple's world'. It went viral, and I was encouraged to put the material into a book. In May 2020, during lockdown, I woke up one morning, and felt the Lord say: "You have a window now to write the book; if you don't do it, you'll miss it." I got up every morning for three months and wrote for a couple of hours until it was done.
For anyone unhappy in their singleness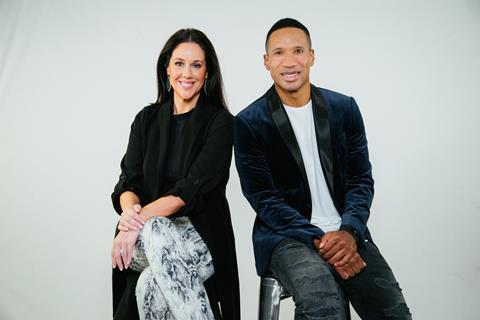 God is the author of your story. Being single can actually be a gift when we choose to change how we view it. Trusting the timing of the Lord is so essential, and yet so often misunderstood. If we don't understand how deeply the Lord loves us, then our view of waiting can easily become distorted. We feel forgotten, rejected or maybe abandoned because things aren't happening as we have prayed or believed they would. We find ourselves believing that a delay means he doesn't love us or care about us. But, if we truly understand what he did for us on the cross, we will realise that there is no greater act or display of love that can be shown.
We must have deep assurance that God will come through and that the wait will be worth it. But I also want to paint an accurate picture. It's really easy to say these things, but it was another thing to walk them out for 20 years. The longer the timeline, the harder it is to trust. And the longer you try to trust, the harder it is to keep your hope alive. Waiting is not a curse. It is actually the invitation to trust God beyond your current capacity. The journey part can't be underestimated. I didn't want to rush God's timeline, nor did I want to lower my expectations. I wanted God to write my love story, no matter the time it took. He had written all the other parts of my life – I knew this would be no different. Being single was never intended to be seen as a curse. It is an opportunity to encounter God in incredible ways. Embrace the story he is uniquely writing and live the life you were always meant to.

Christa Smith has started and been director of two schools of ministry; one in the San Francisco Bay area and the other in Las Vegas, Nevada. She has also served as associate pastor at Garden Valley Church in Roseburg, Oregon and executive pastor at Expression58 in Glendale, California. Christa currently resides in the San Francisco Bay area and travels full time with her husband, Sean, ministering worldwide. Her book Singled Out in a Couple's World (Newtype) is out now.
View full Profile